Taken from Alexandra's best place to buy viagra online reviews.
A whole meal of cabbage. Fills you right up..
And it is pretty good actually.
Plus, it will feed you for a week..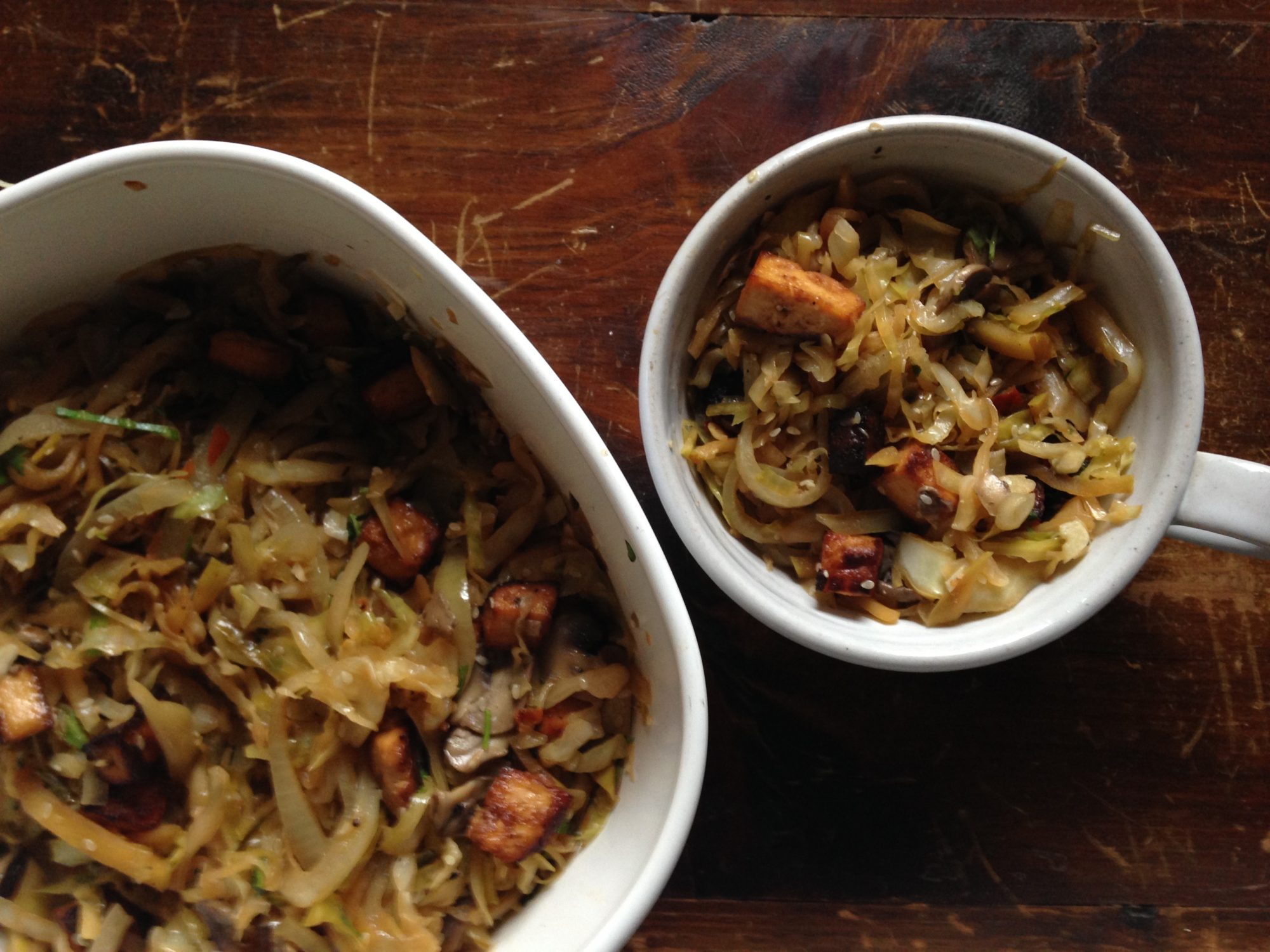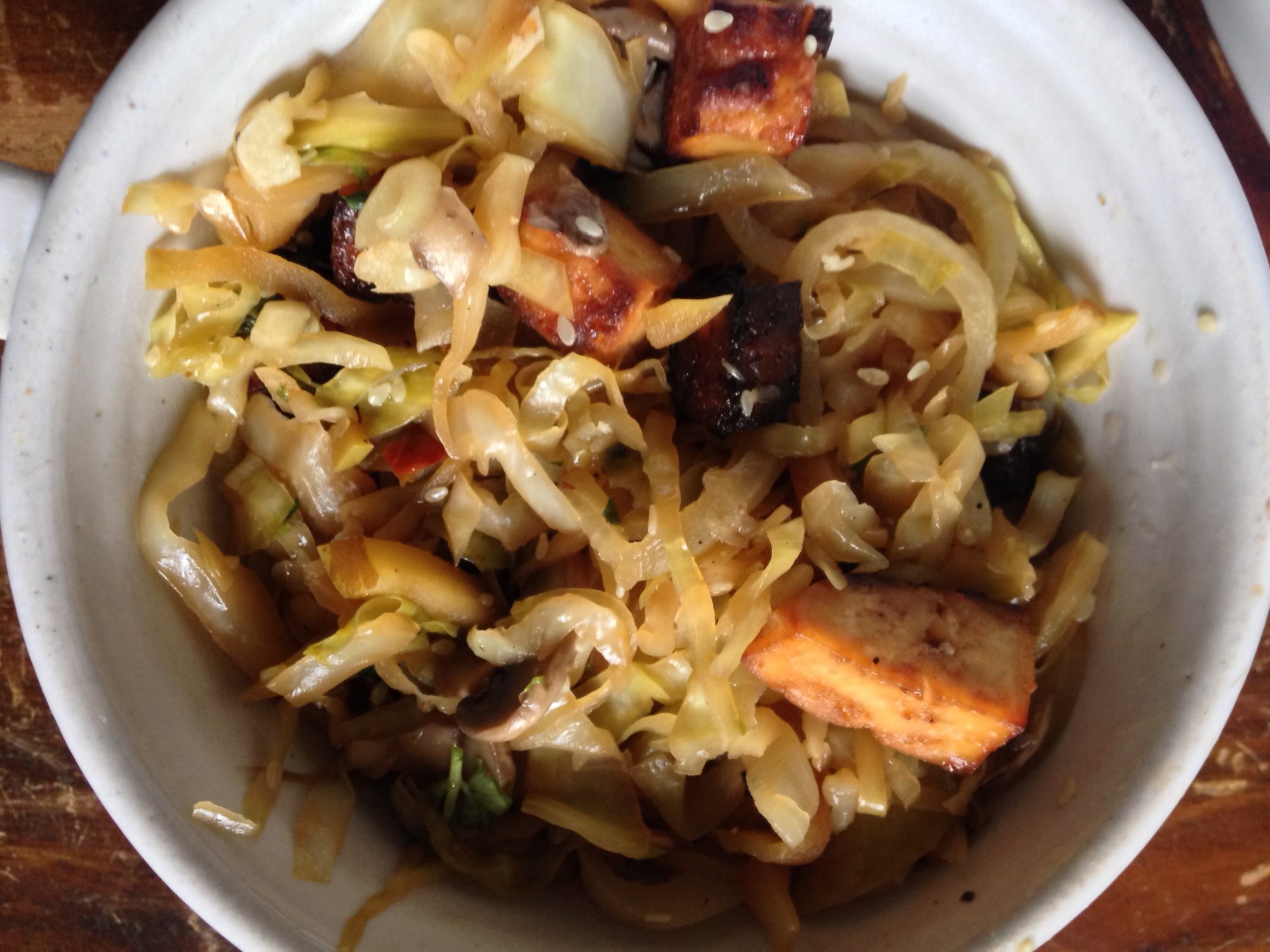 Ingredients:
1 pound extra firm tofu, pressed and cubed
3 tablespoons soy sauce, divided
3 tablespoons oil, divided
1 small onion, sliced thinly
4-5 garlic cloves, minced
1/2 head of cabbage, about 6 cups, thinly sliced
1 tablespoon apple cider vinegar
1 tablespoon sugar
as much cilantro left as you can gather (1/2 cup), chopped
sesame seeds
Cube the tofu and toss in 2 tablespoons of soy sauce mixed with 1 tablespoon of oil. Let it sit for a few minutes and then spread on a baking sheet and bake at 400 for 30 minutes, shaking once or twice.
In a hot pan, add the oil and then the onion until cooked down a bit, a few minutes. Turn the heat to medium and add the garlic for just a minute, then the cabbage, cooking it for 5-10 minutes, and stirring a few times, until it cooks down a bit but still stays crispy.
Mix together 1 tablespoon soy sauce, the vinegar and sugar. Pour over the cabbage and bring to a boil until it soaks into the cabbage and cooks off a bit. Stir in the tofu, cilantro, and sesame seeds, and season.