I know this is a trendy thing to do right now, but let me just tell you that it is easy to do and super good. SUPER.
Also, I don't really like butternut squash, so I can't ever really figure out what to do with it when I get it in a farm box..
This is a great way to make it into something else, feed you for a while, and, you know, make it delicious by adding carbs (pasta)..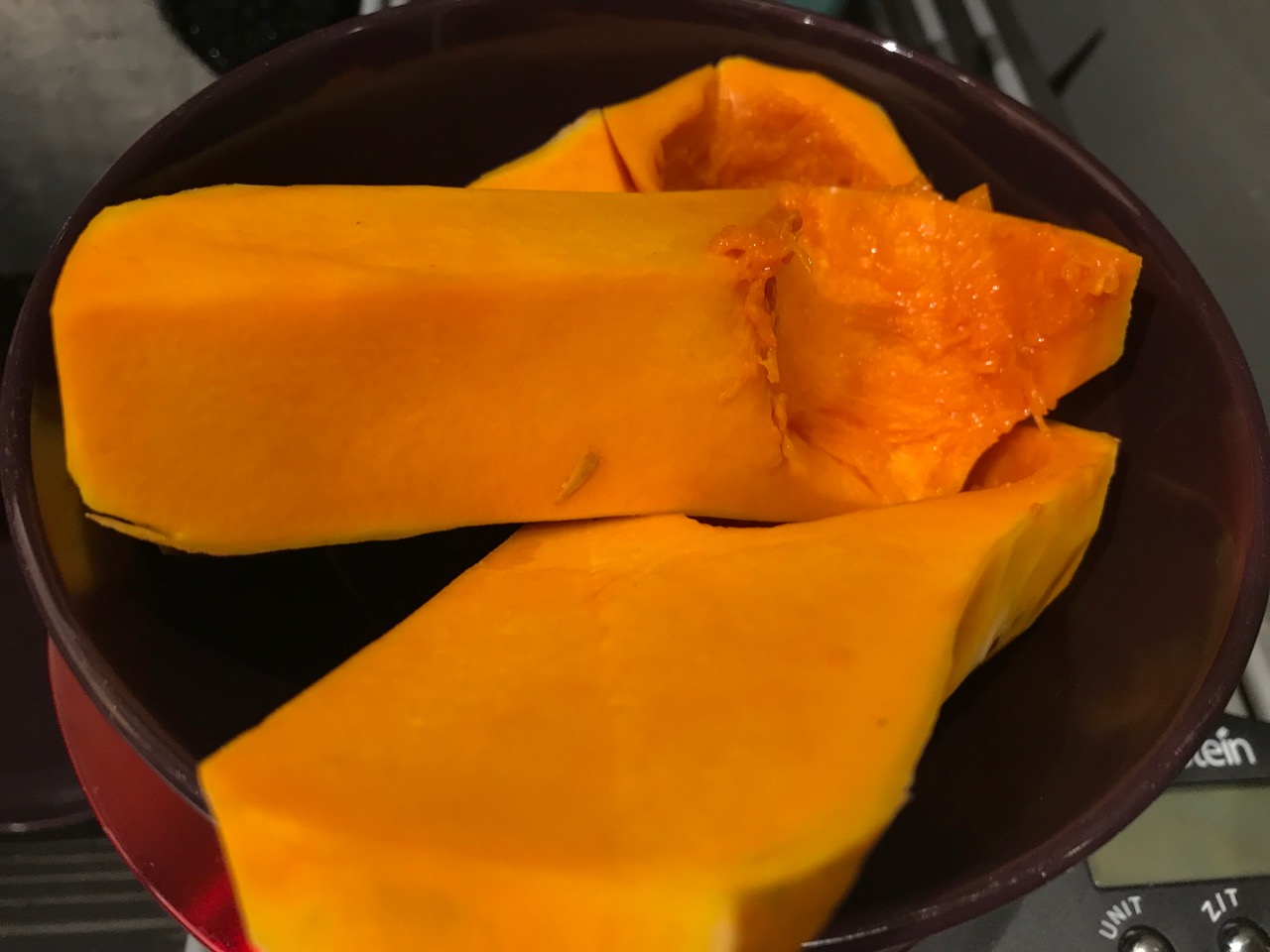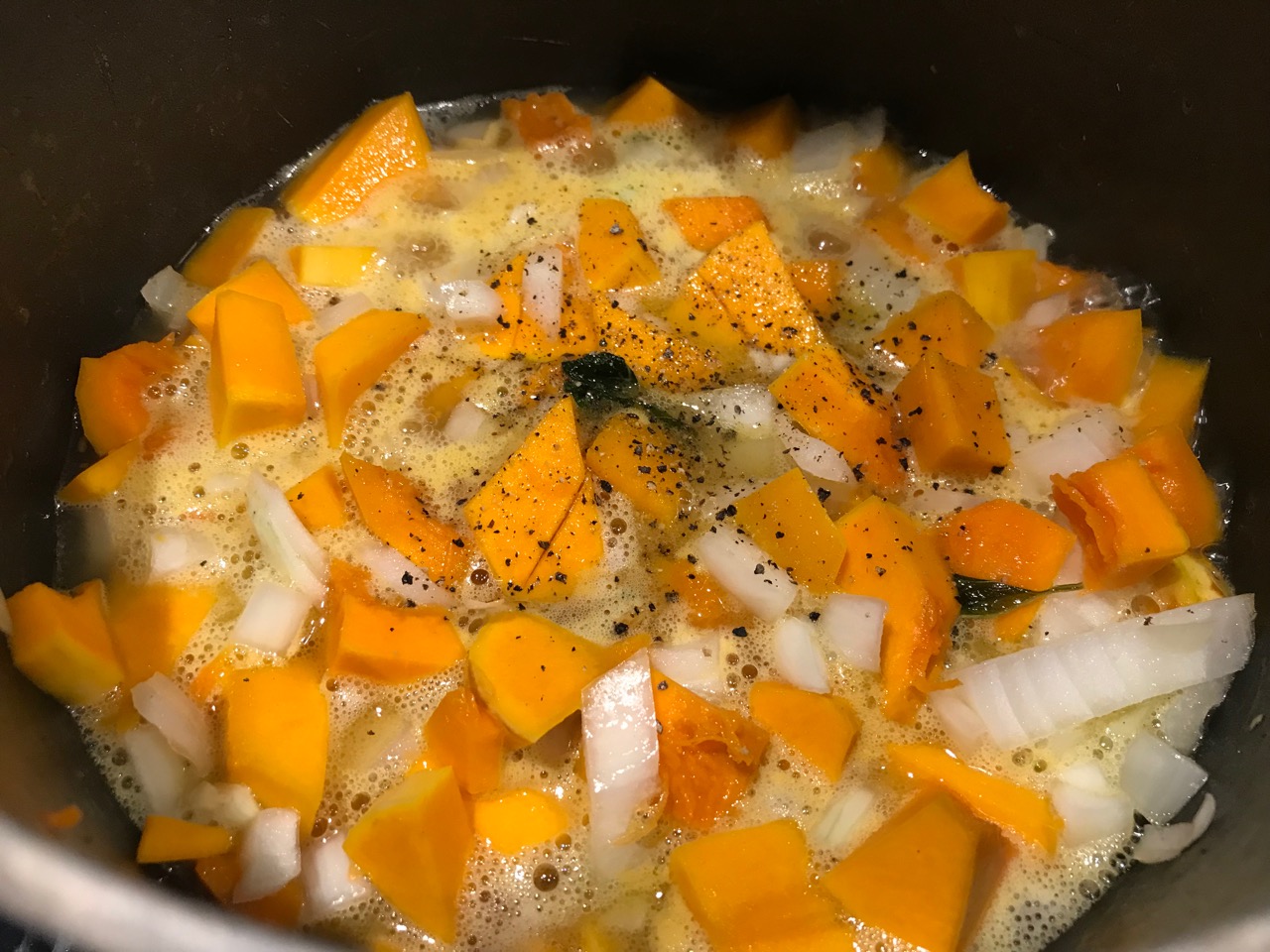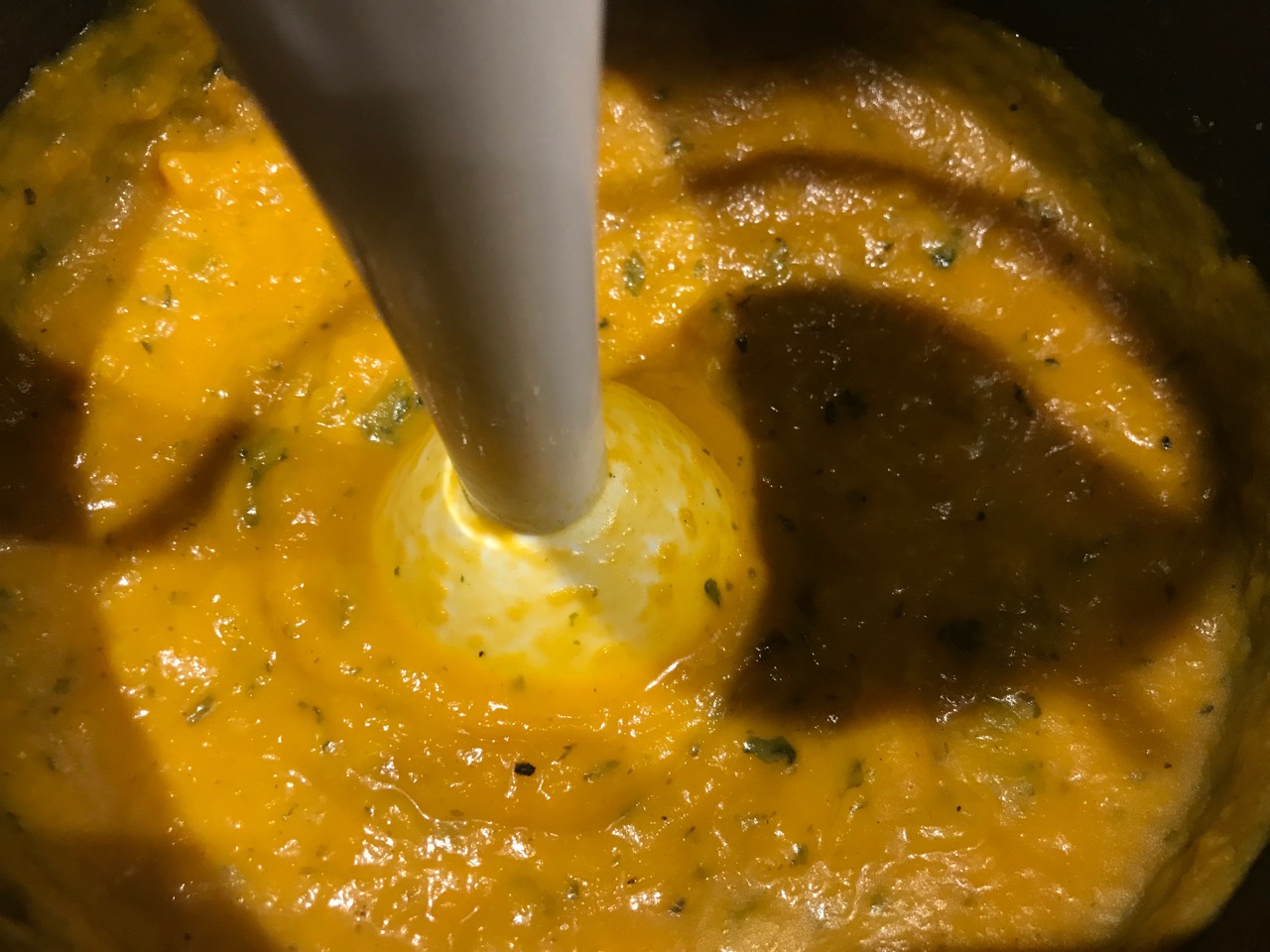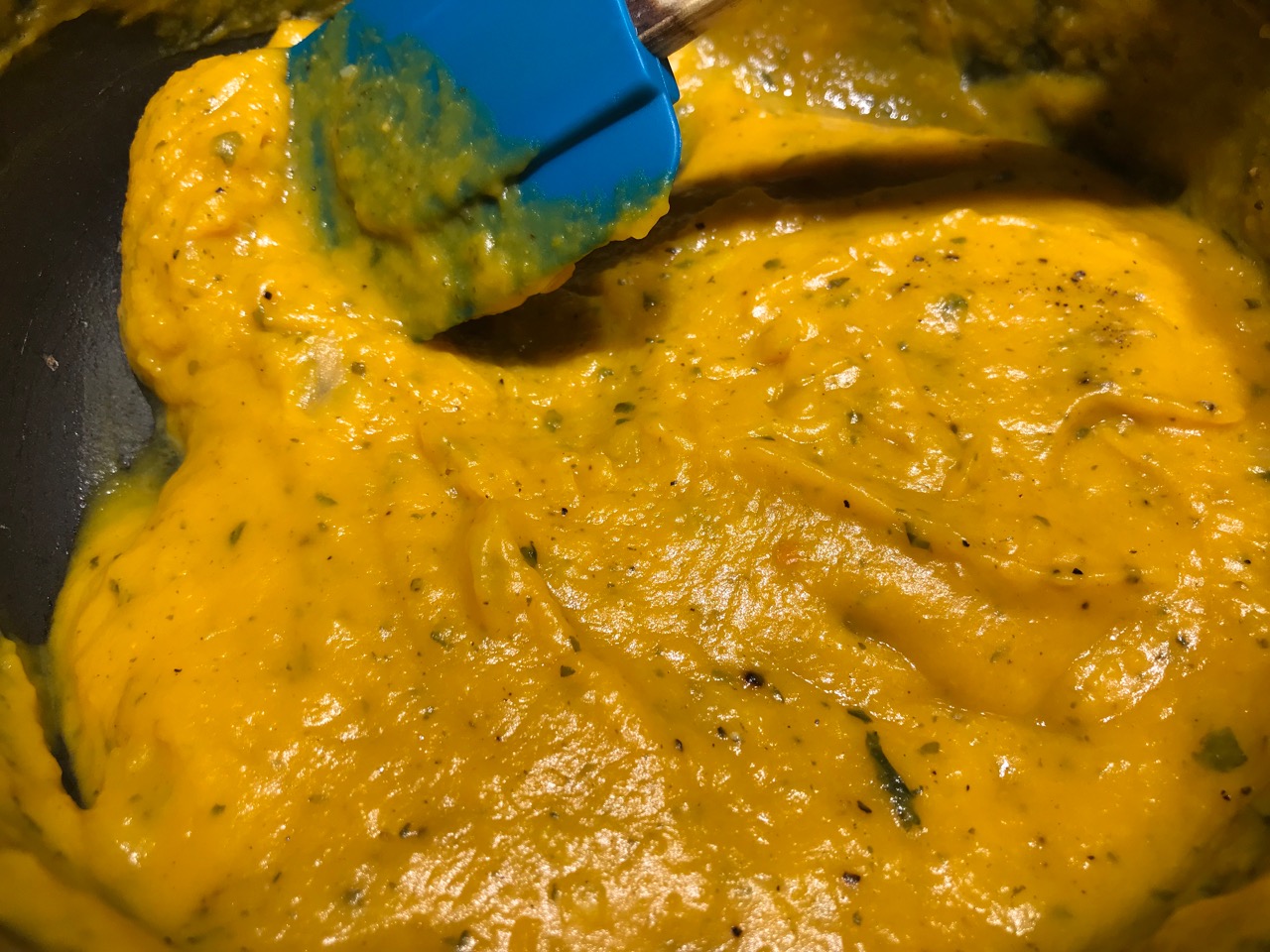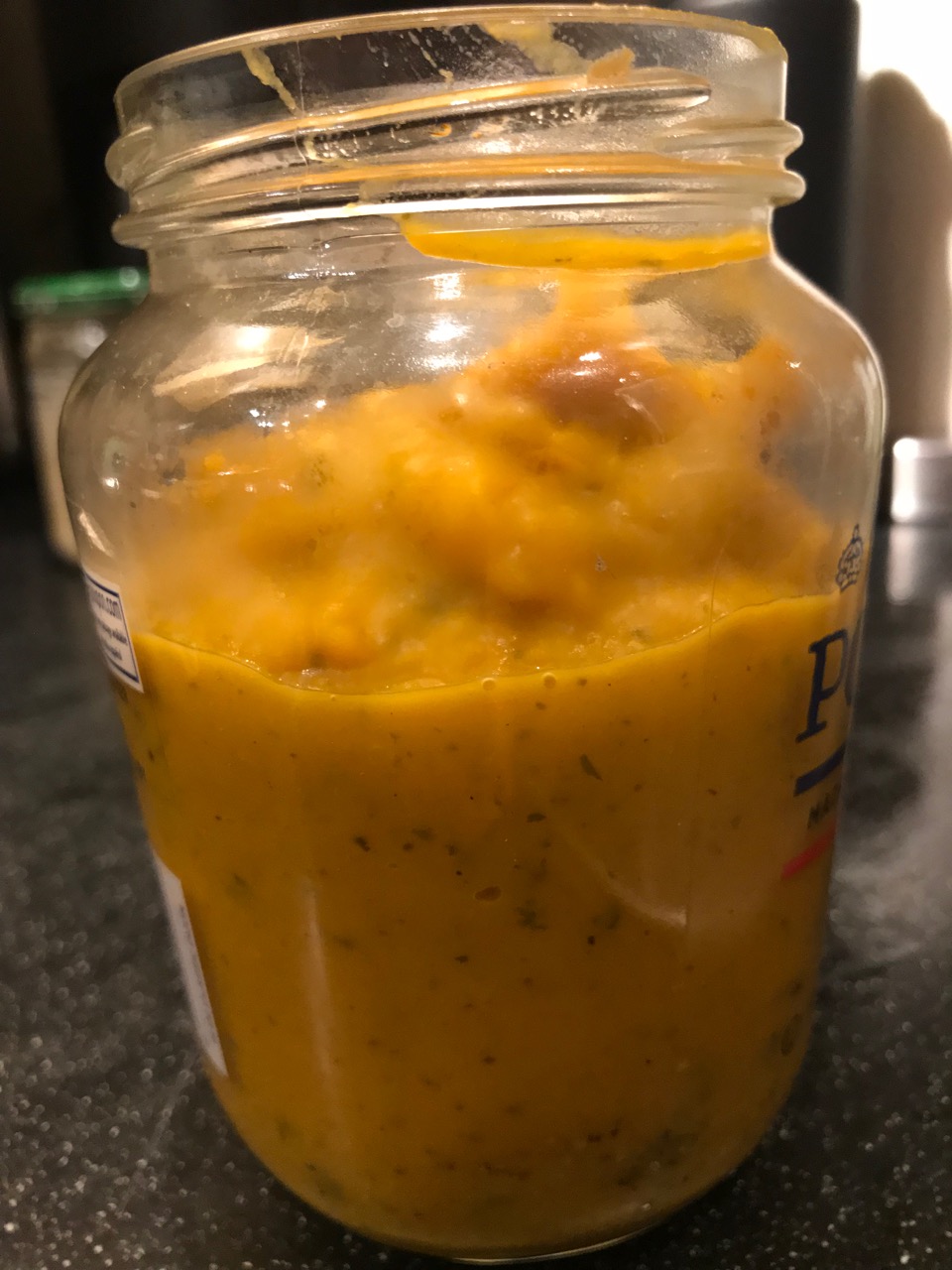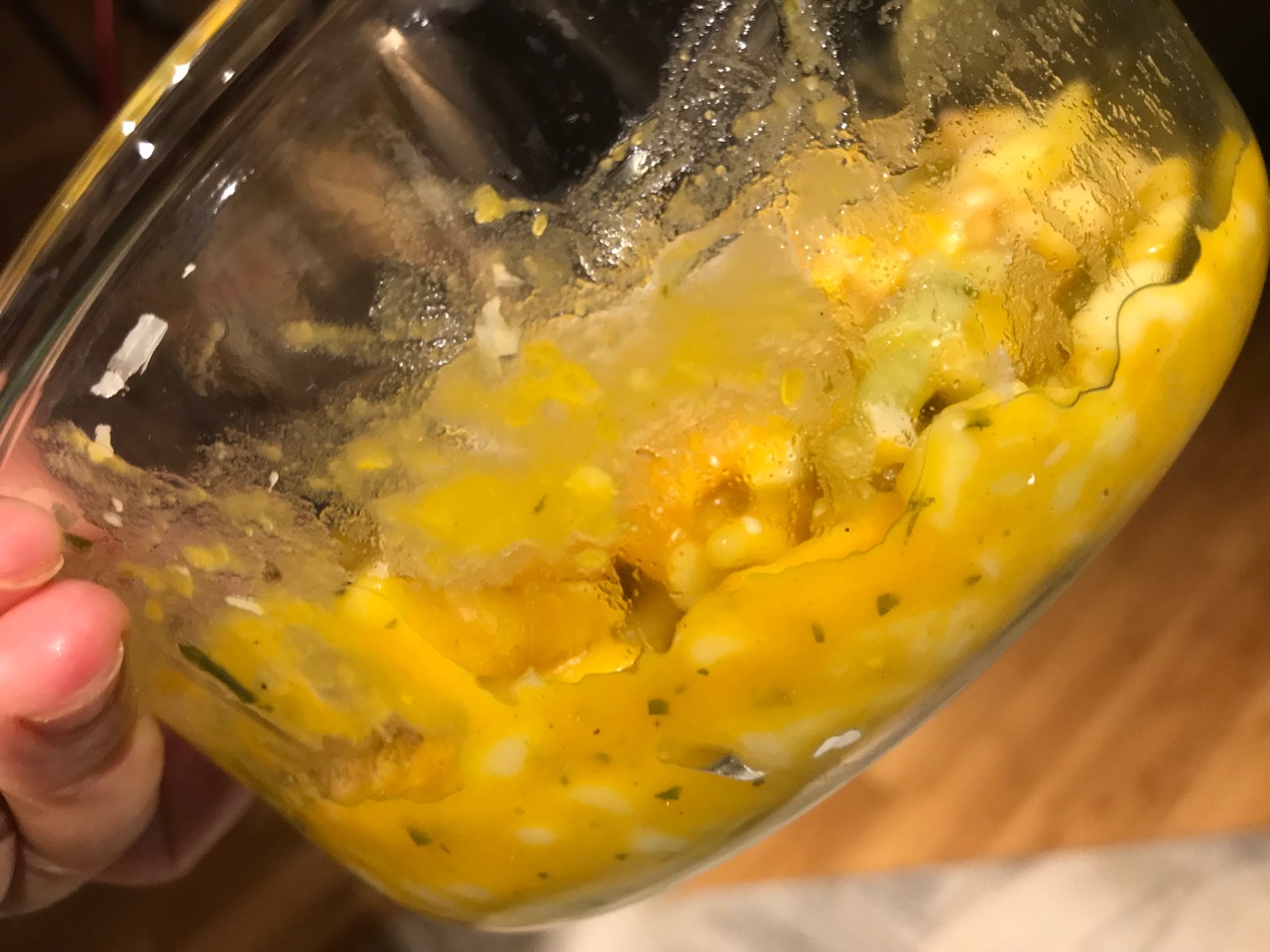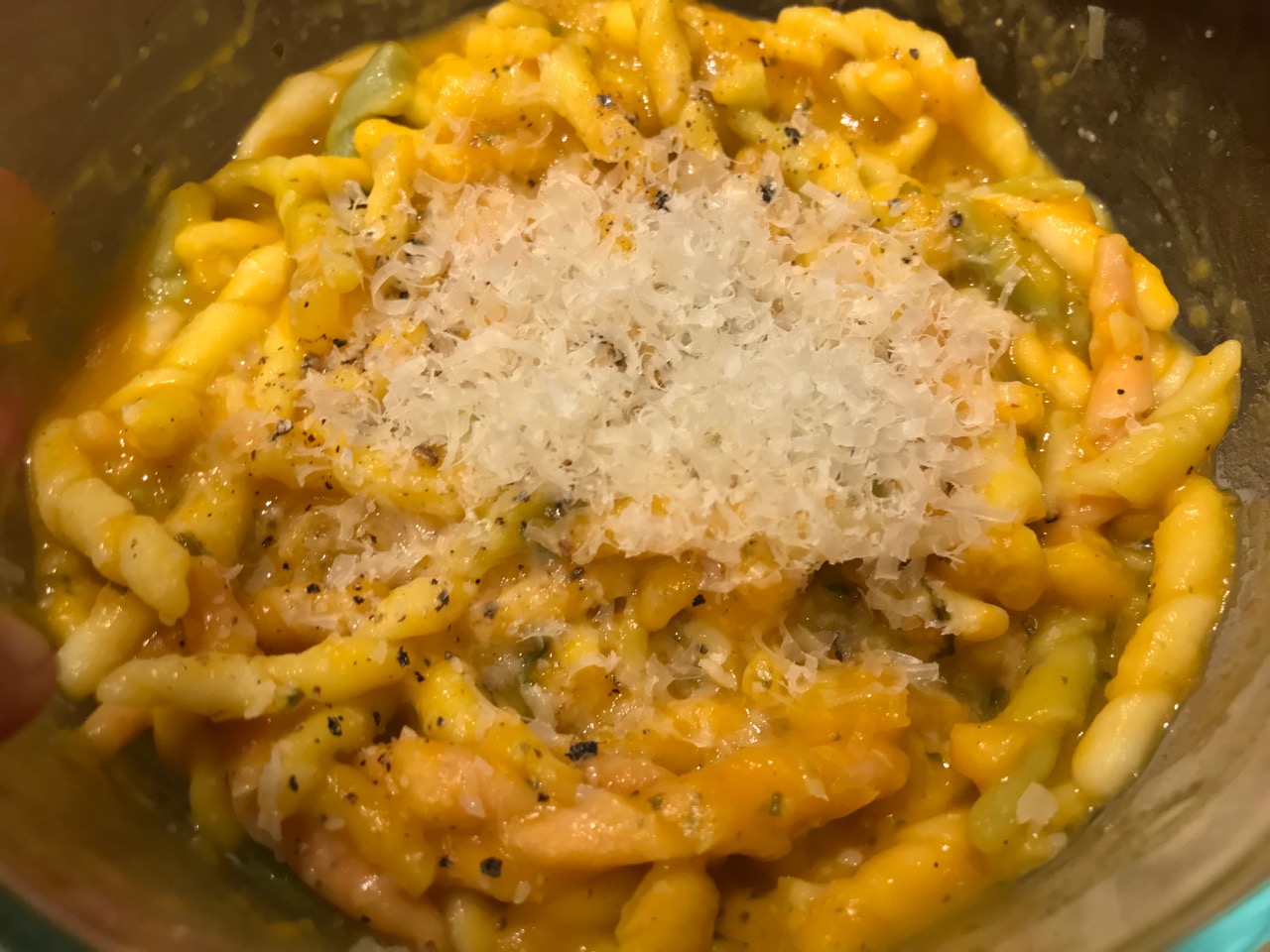 Ingredients:
2 tbsp butter
3/4 pound, peeled and chopped butternut squash (maybe 3 cups?)
1/2 small yellow onion, chopped
a handful of basil
1 cup of water
shredded Parmesan
some cooked pasta
optional dollop of Greek yogurt or sour cream (etc.)
Peel, clean, and rough chop the squash into something like one inch cubes. Chop the onion too.
In a medium hot pot, add the butter, onion, and squash to brown them up a bit for a few minutes or so. Season.
Drop in the water, enough to just cover the veggies, and the basil. Bring to a boil and then simmer until the squash is fork tender, 8-10 minutes.
Blitz it up. I used my immersion blender. Season to taste. Now you can fold in a little cream (optional) or Greek yogurt or sour cream. Or you can leave it herby, spicy.
And then you can use it to fold into some cooked pasta.. Sprinkle with some Parmesan. And/or thin it with some water and eat it as a soup.. (good idea for any leftovers to eat with sourdough).
Add water. Make easy lunch..