What is a chicken divan? It sounds like one of those goopy 50s casseroles that no one would admit to eating, but it still fits into that hearty comfort food perfect for cold weather or sad days or hungover gut rot..
Which is exactly what it is..
Also, so much broccoli. I got the Costco sized one for my one-person home. Tried to make these broccoli chickpea fritters (disaster). Anyway, adding it to this dish really made a dent in it! So just be careful with the huge bags of Costco produce..
But definitely get one of those rotisserie chickens, peel off the delicious meat, and boil up the carcass for some rich creamy broth!
And eat comfort food sometimes..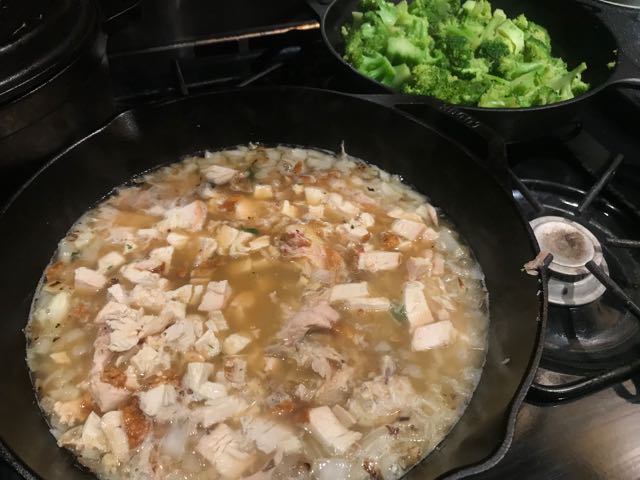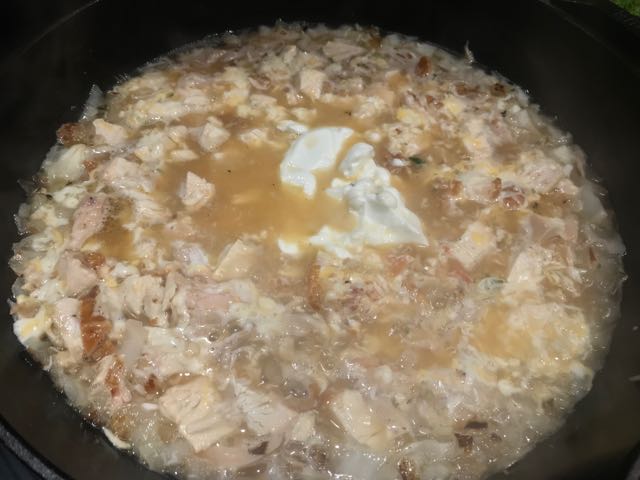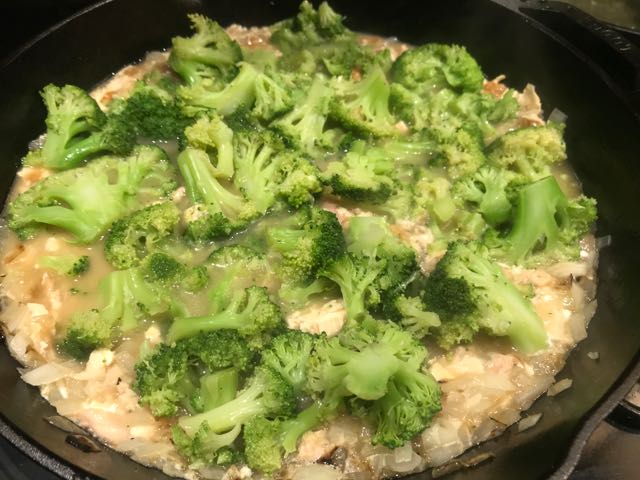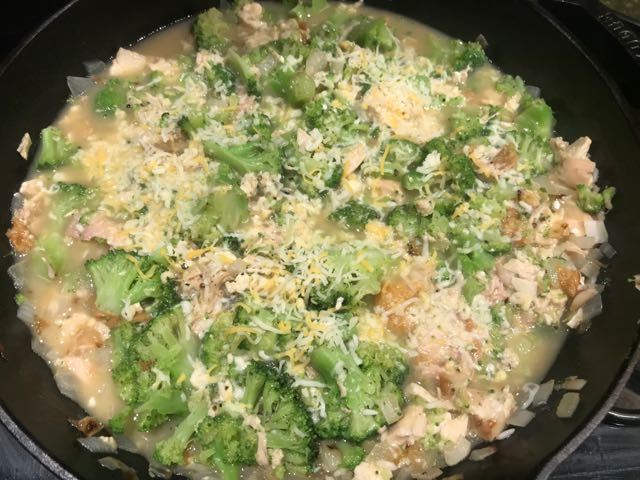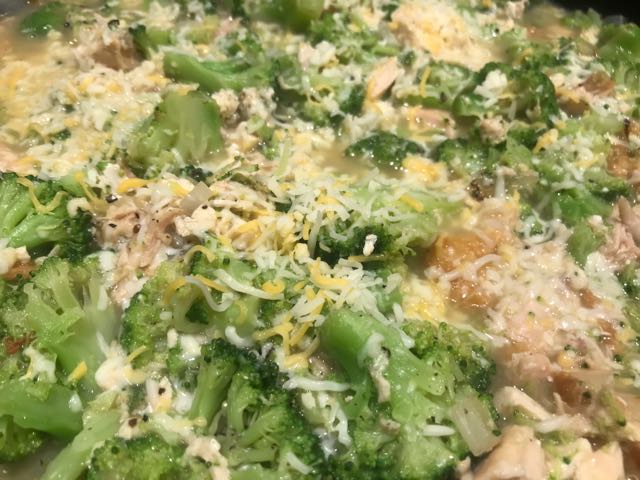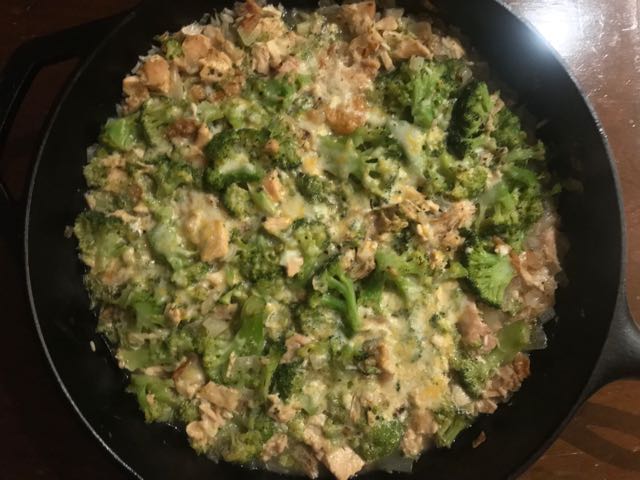 Ingredients:
splash of oil
½ onion, finely chopped
½ cooked chicken (1 breast and one thigh) or comparable, chopped (1.5-2 cups?)
2 cups of chicken broth (or stock or water)
⅓ cup rice
1 large scoop of Greek yogurt
lots of broccoli – 3 cups, chopped
½ cup shredded cheese, divided
In a medium hot pan, add the oil and cook up the onion until softened, 5 minutes or so. Season. Drop in the chicken, broth, rice, and Greek yogurt. Mix everything in and bring to a simmer.
At the same time, bring a pot of salted water to boil and drop in the broccoli. Boil until softened, 5 minutes or so, drain, and fold into the chicken dish with about half of the shredded cheese. Season really well at this moment.
Top with the rest of the cheese and place in the oven for 20-30 minutes at 350 degrees. You want it to firm up and set itself. The rice should be softened now. Then you can add some more salt and pepper and eat it!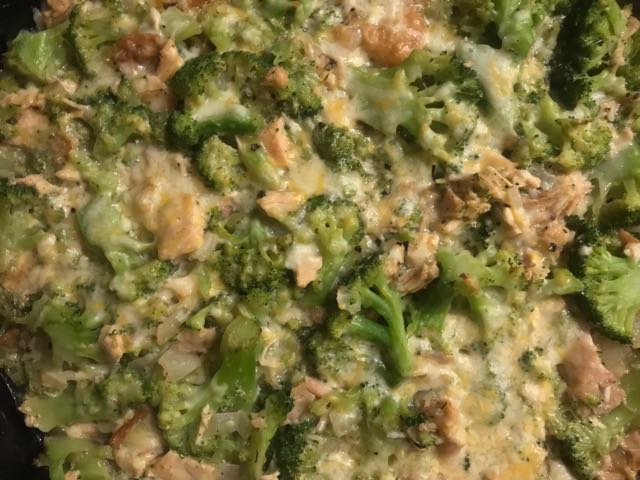 oh, eat your broccoli (with cheese).