I am really into soups lately..
Oh and I have this friend who comes to town and leaves me food.. Odd ends- broccoli, coconut milk (Indian food frozen dinners).. 🙂
And here we go.
I don't know anything about coconut milk EXCEPT that it makes this soup very rich without it being heavy..
Do I need to buy these alternative milks(?) I might consider it now.
Oh, add heavy back in with a dollop of brie. Even if it is very old truffle brie.. Still good.
WAIT. I forgot to tell you about the croutons. Merely leftover sourdough starter dropped into leftover bacon grease to crisp up. Super tart. Perfect for this soup.
They are definitely just these crumpets mini-sized.
Have I told you about my new sourdough love (and sourdough starter experiments?)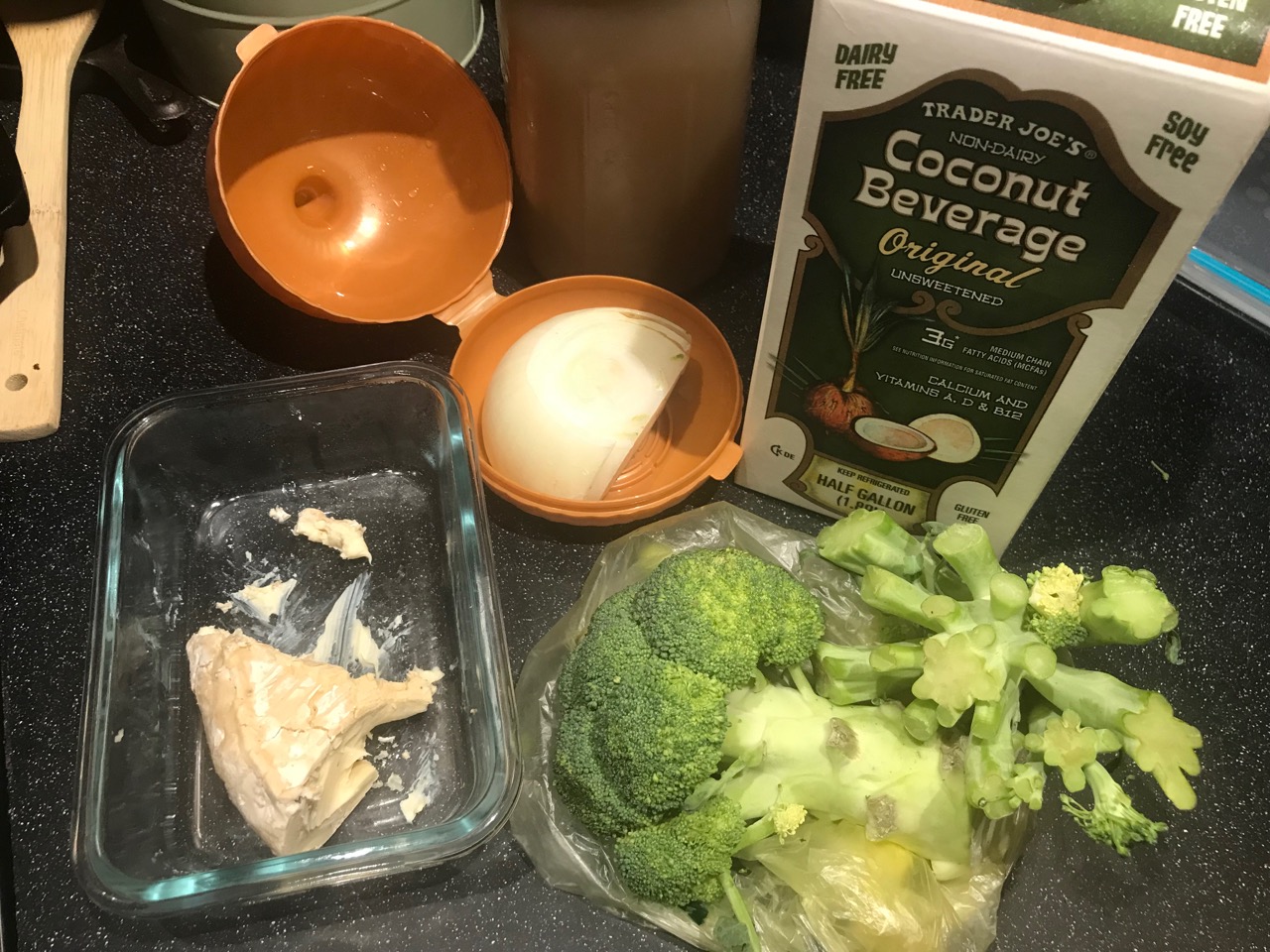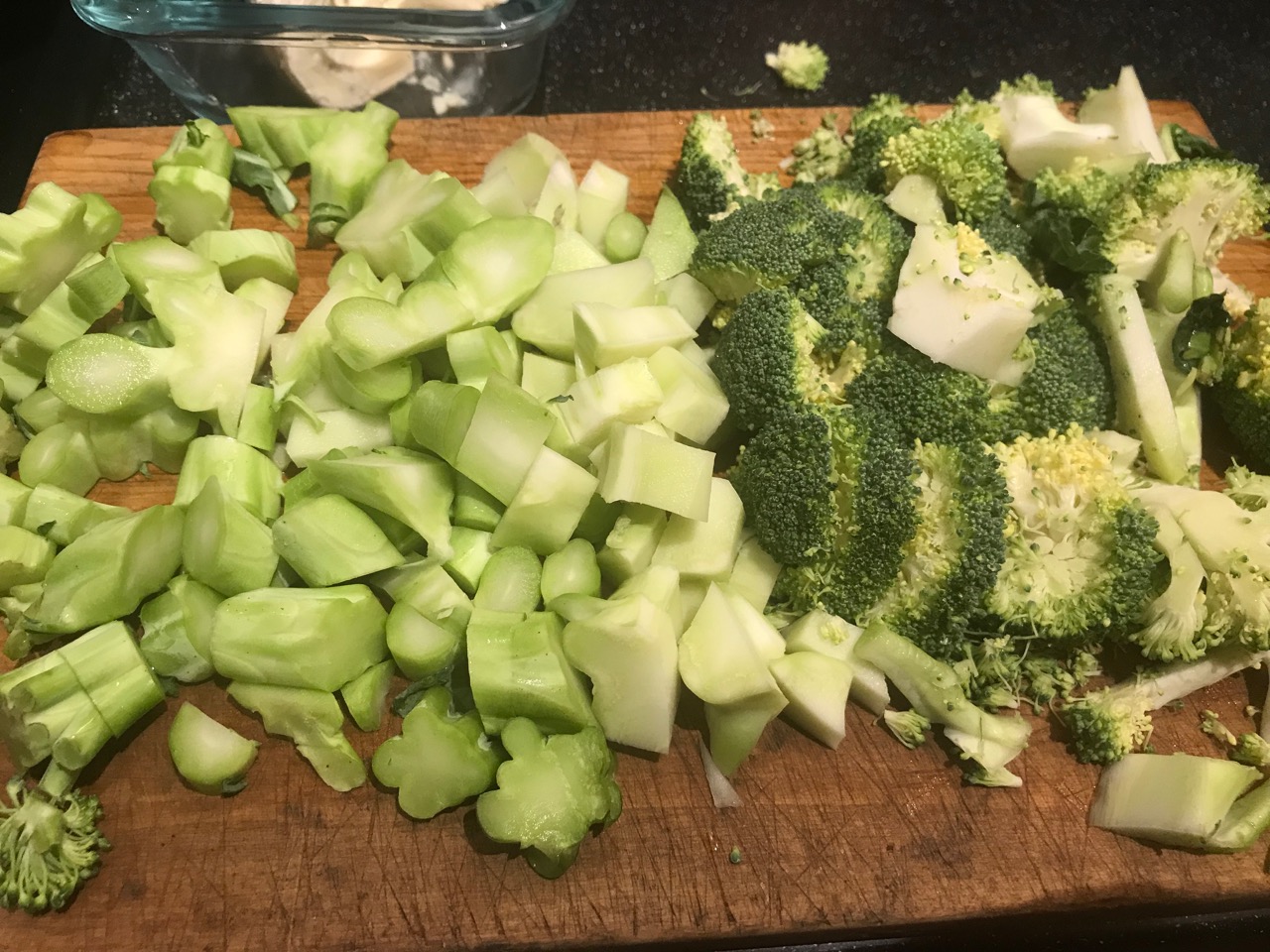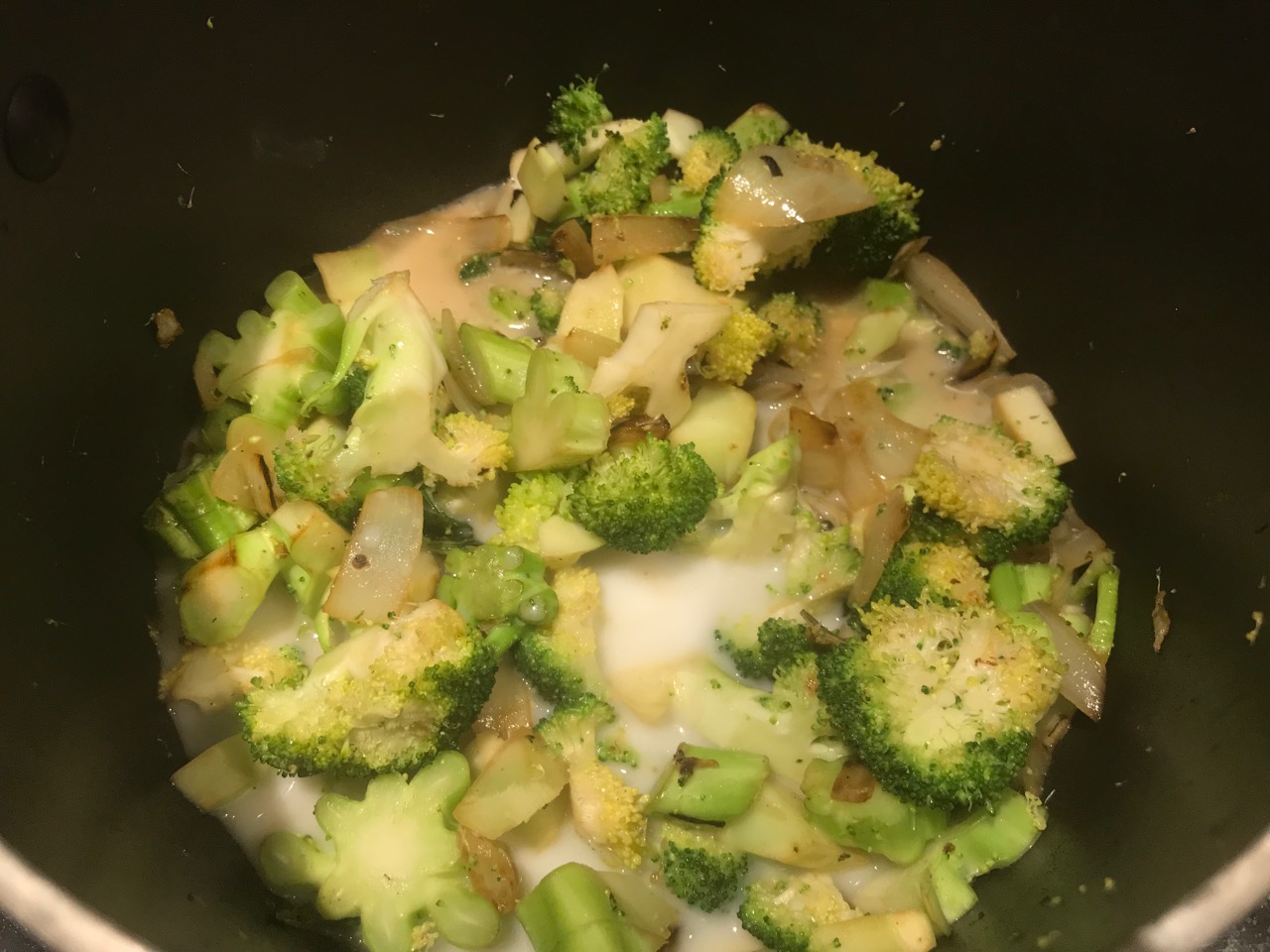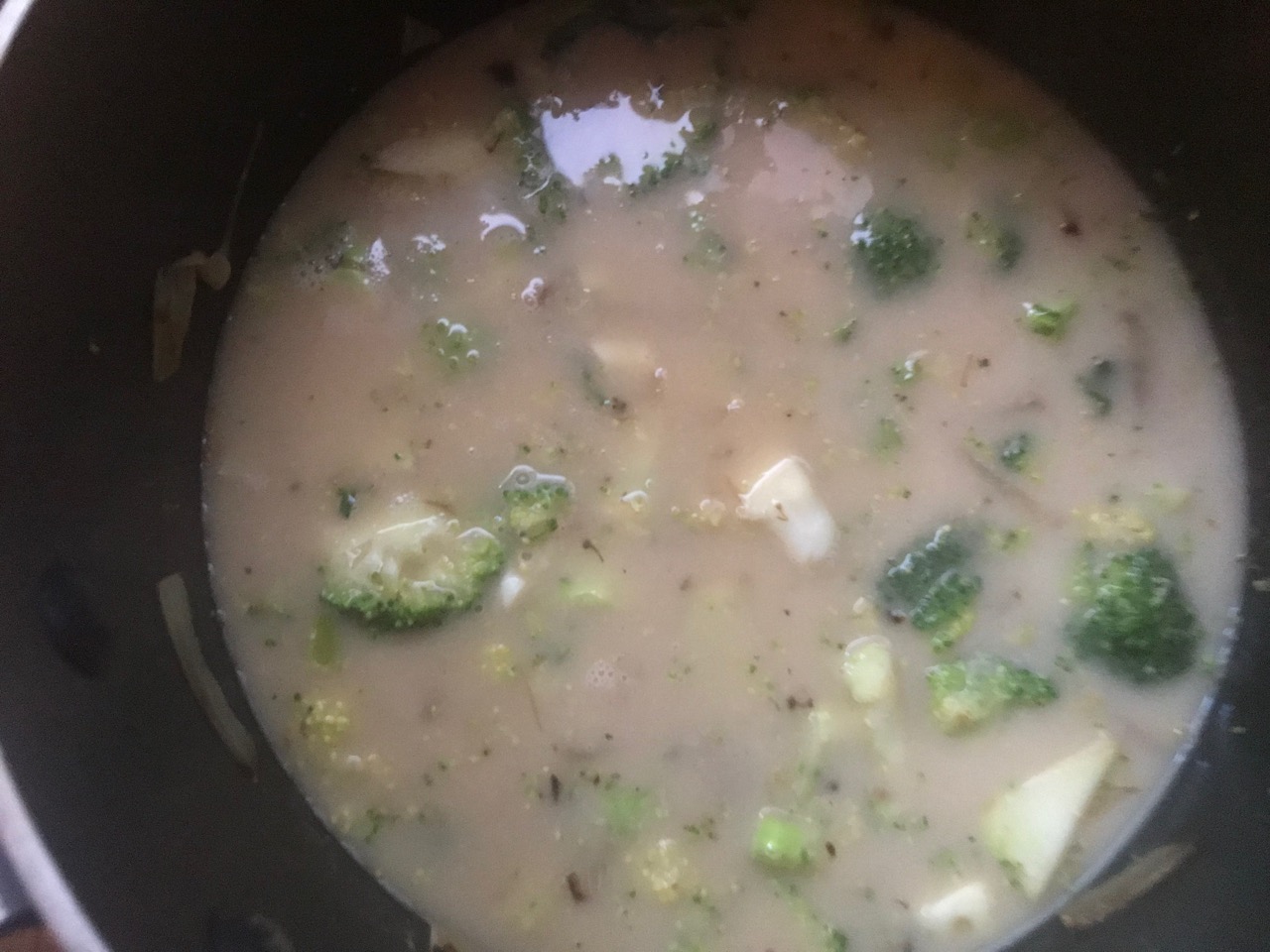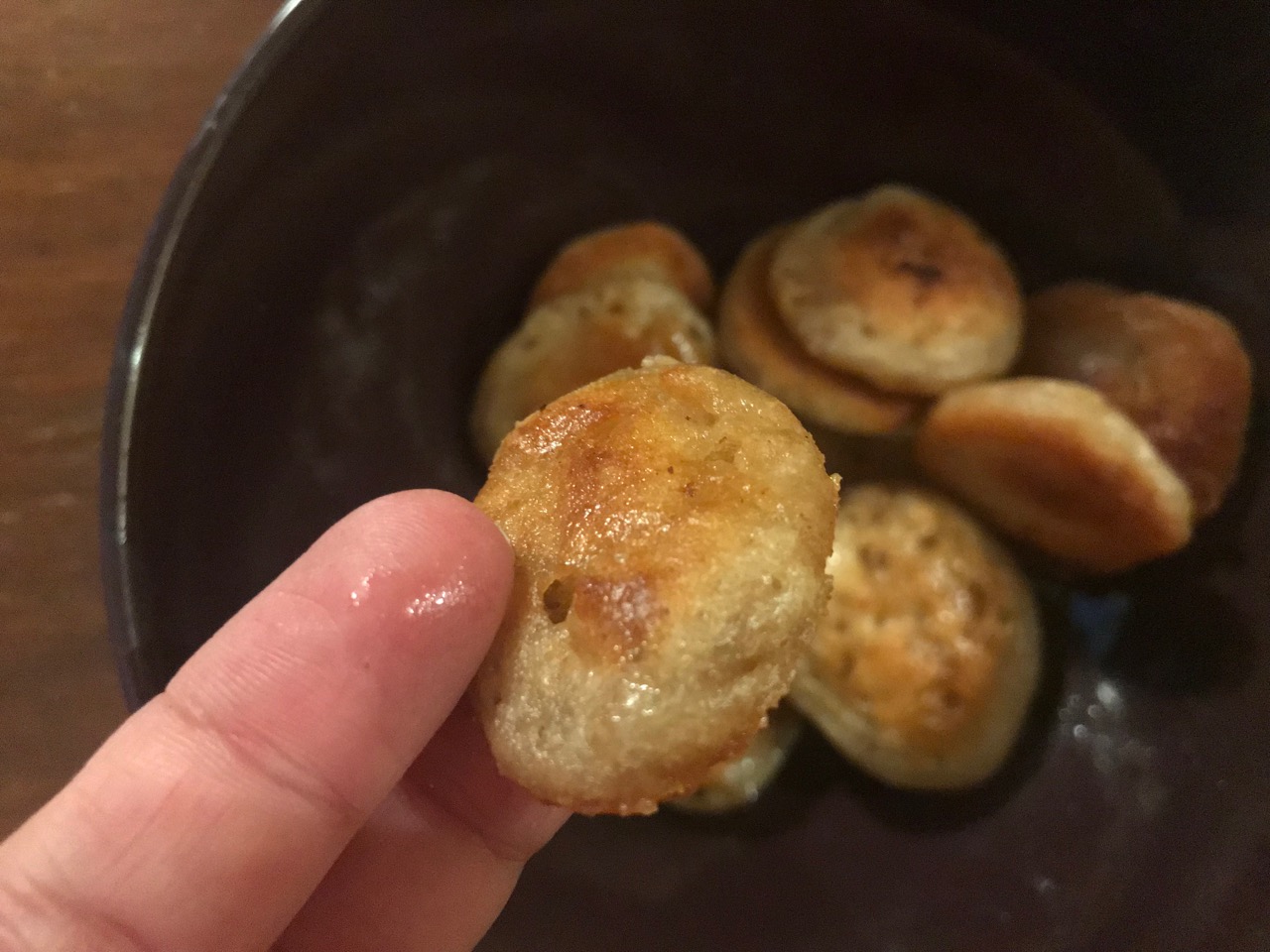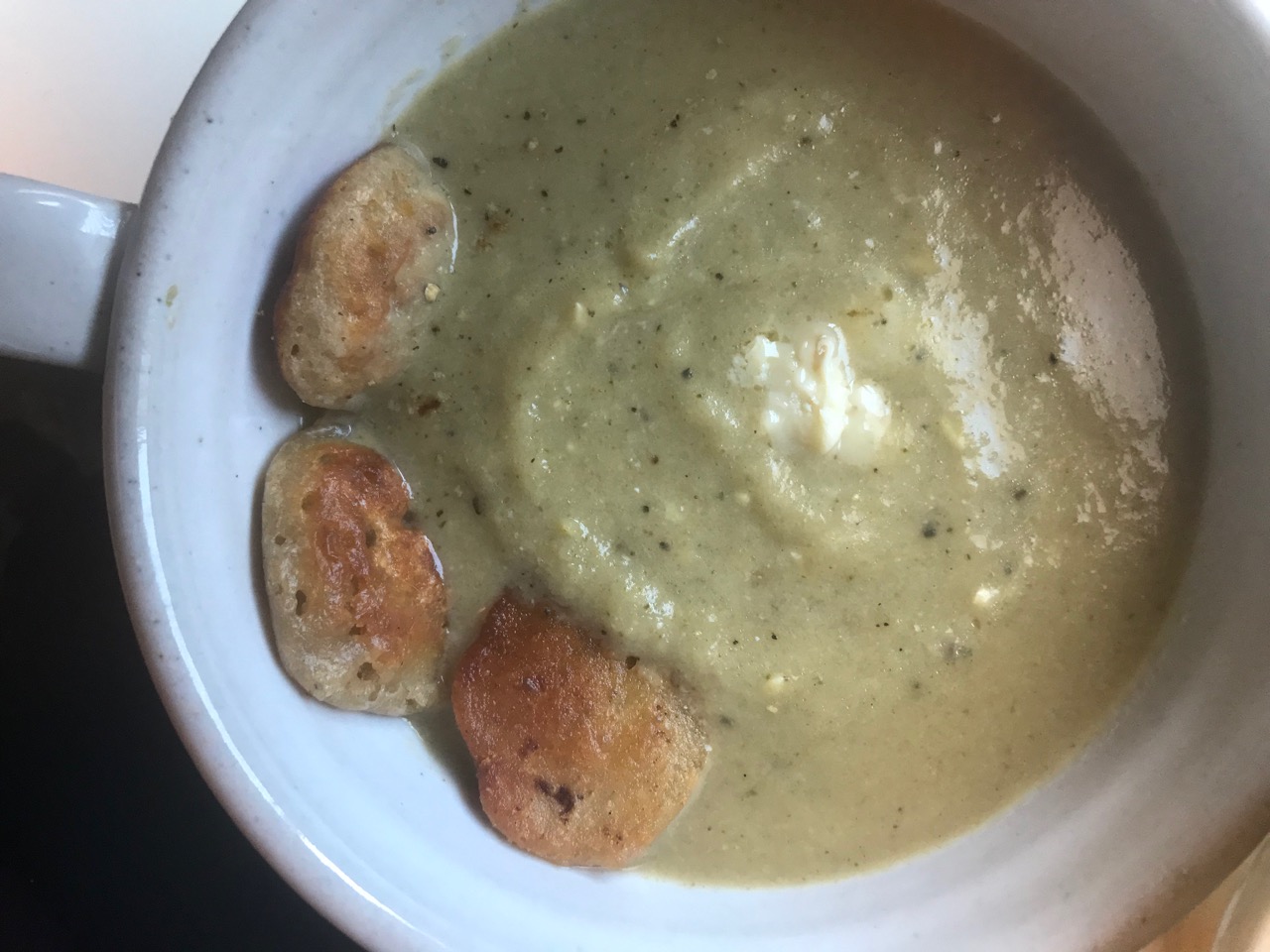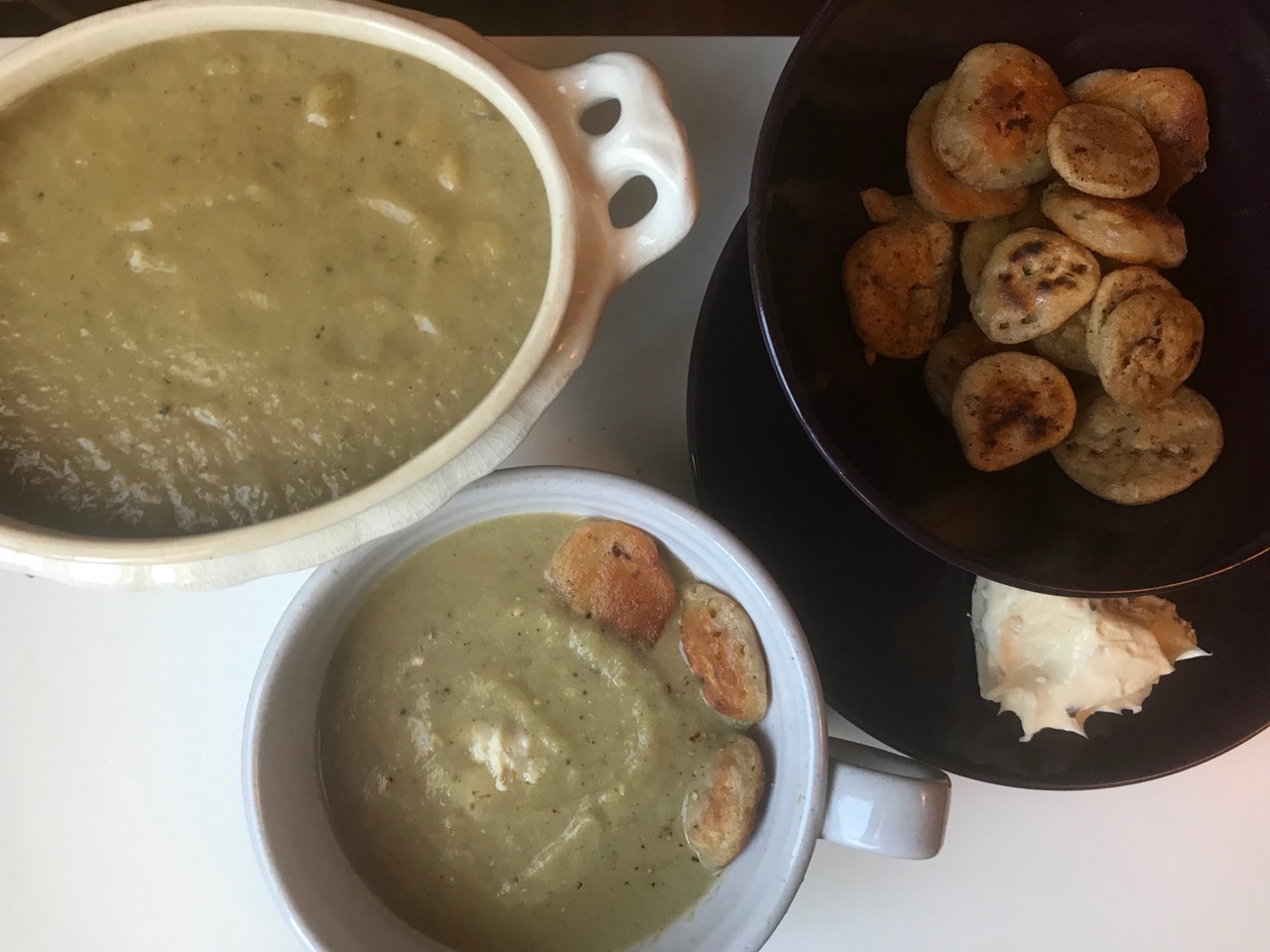 Ingredients:
splash of oil
1/3 big yellow onion chopped (like 3/4 cup?)
about 2 cups broccoli, chopped (stems too! just trim them)
1 garlic clove, minced
2 cups of coconut milk
1 cup of stock/broth (I had homemade chicken) or water
splash of lemon (juice of 1/2 lemon?)
brie!
lots of fresh cracked pepper
In a pot, heat up the oil and add the onion, broccoli, and garlic to sweat it out and brown it up, maybe 7-10 minutes over medium heat, stirring, stirring. Season with salt and pepper.
Add in the coconut milk and broth until you cover all the solid bits. Bring to a boil and then drop to a low simmer for 20-30 minutes, until the broccoli is soft and easy to blitz up. If you have to, add a bit more liquid (your choice).
Blitz it up! I used my immersion blender because that is easiest for me (and I do like a little bit of chunk left in my soup).
Look how rich it is! Swirl in the lemon, give it more pepper and salt to taste. Definitely pepper!
Now, while still hot, drop in a dollop of brie and swirl it through. How much is up to you but just a tsp per bowl works for me..
Oh, top with sourdough croutons (or whatever you want) but if you have a starter, don't you dare throw out your leftover starter when you go to feed it. Just drop little bits in a hot (bacon grease) oiled pan and flip them when they start to bubble and brown up.. 5-10 minutes and you have nice looking croutons.
And super tart sourdough-y toppings for this super green soup.
oh, and boozy.