This isn't the most creative recipe.. but it is so delicious.
Leftover stuffing from the Lamb Stuffed Collards makes this possible.
And sour cream. 
Always say yes when friends offer you their leftover sour cream.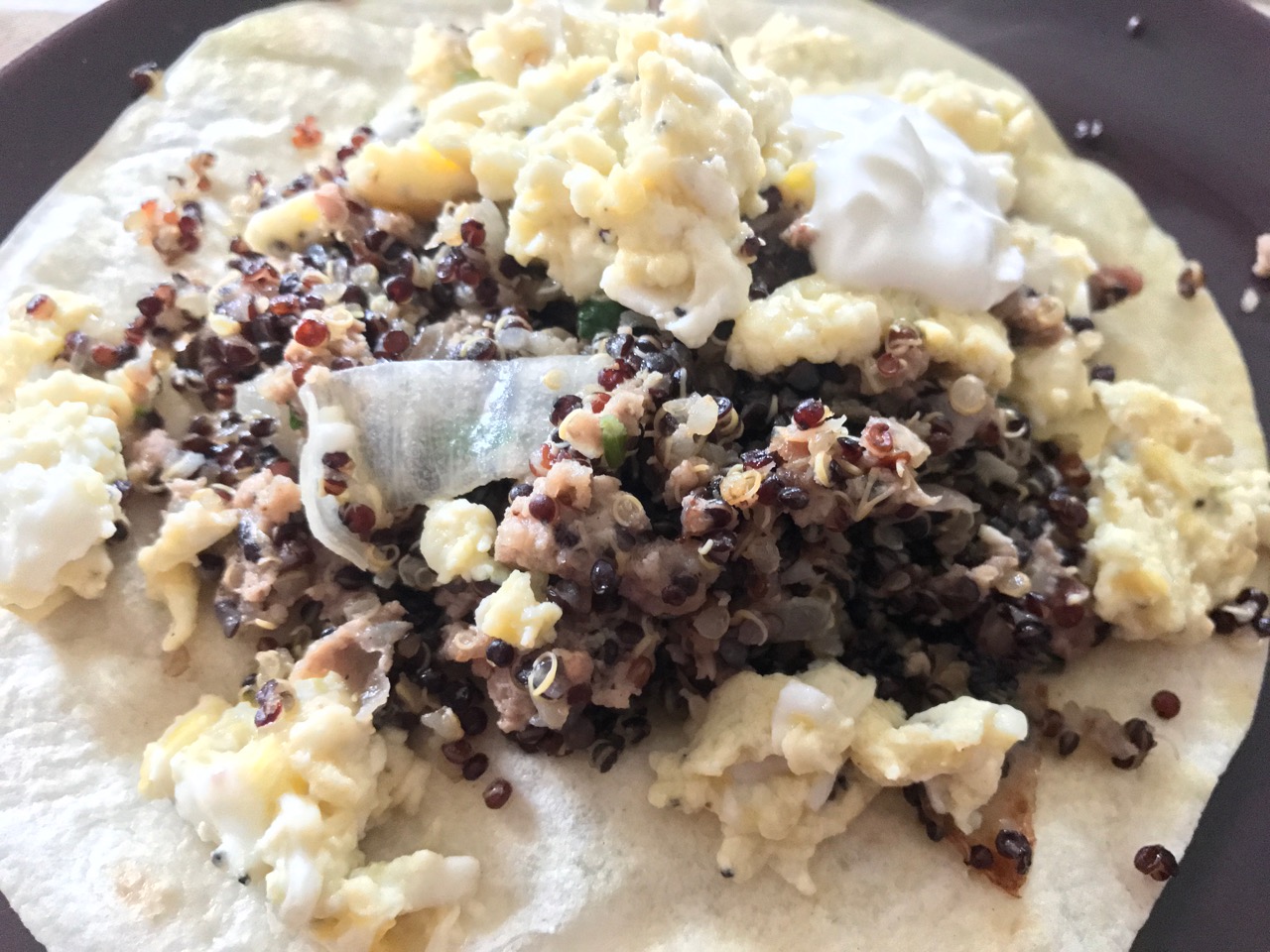 Ingredients:
leftover raw lamb and quinoa mix (or you can get some ground lamb), about 1/2 cup
splash of oil
1 tsp butter
1 egg
1 medium sized tortilla
dollop of sour cream
Heat up the oil in a medium hot pan and then add the lamb and quinoa until cooked through. Season. Remove from pan, turn the heat way down, and add a small pat of butter. Scramble up the egg (I like to add a little bit of water). Season. And then add to the pan and scramble up.
Heat up the tortilla in an oven or a fry pan, then add the lamb mix, the egg, and a dollop of sour cream. Roll it up like a burrito (it is one!) and then eat it.
Eat it up.