They call it a Breakfast Boat. 
Eggs baked in the last of the baguette, cut like old school Subway subs, with the addition of some chopped up leftover meatballs..
This is a breakfast for hungover mornings!
Oh yeah.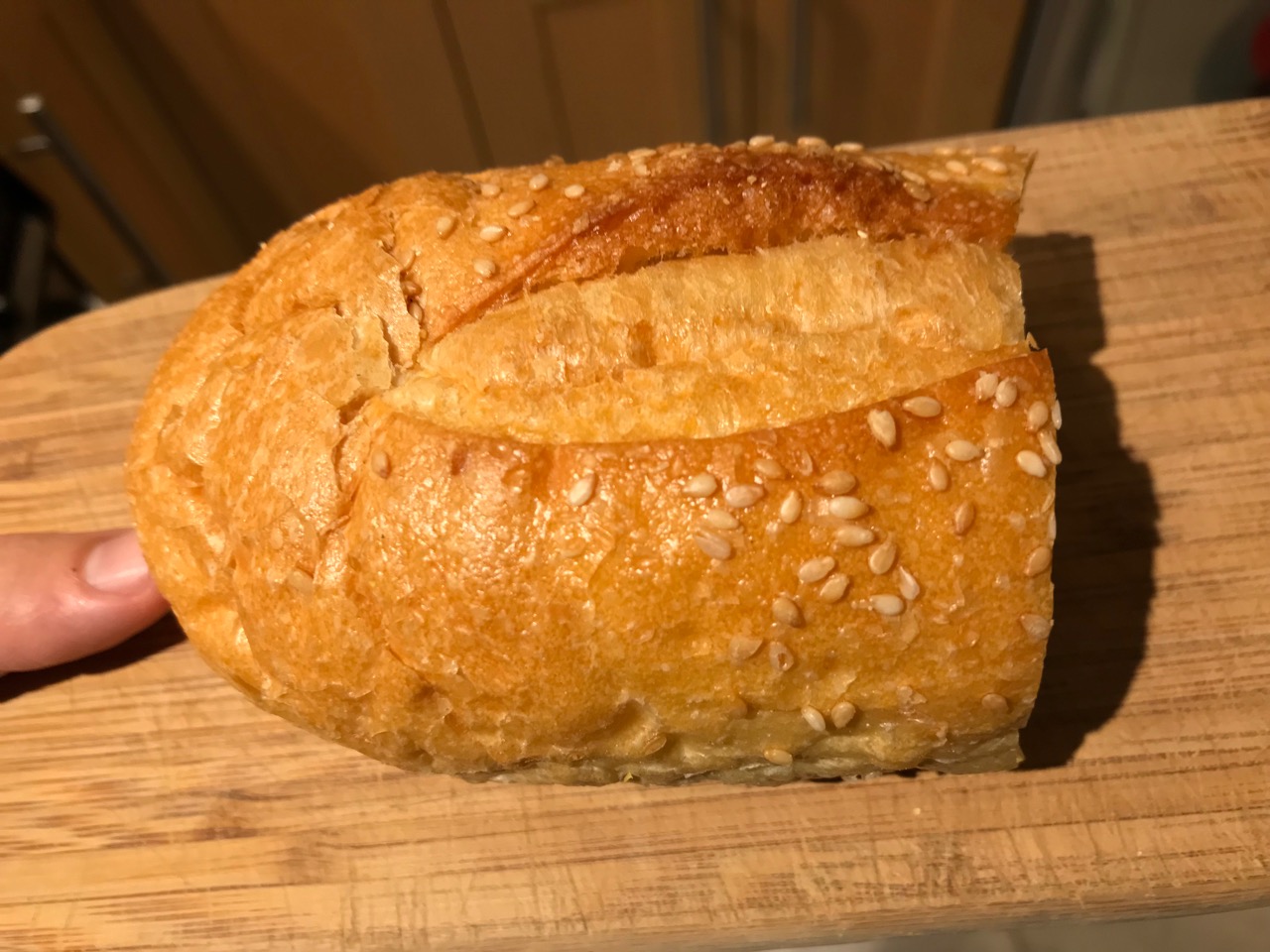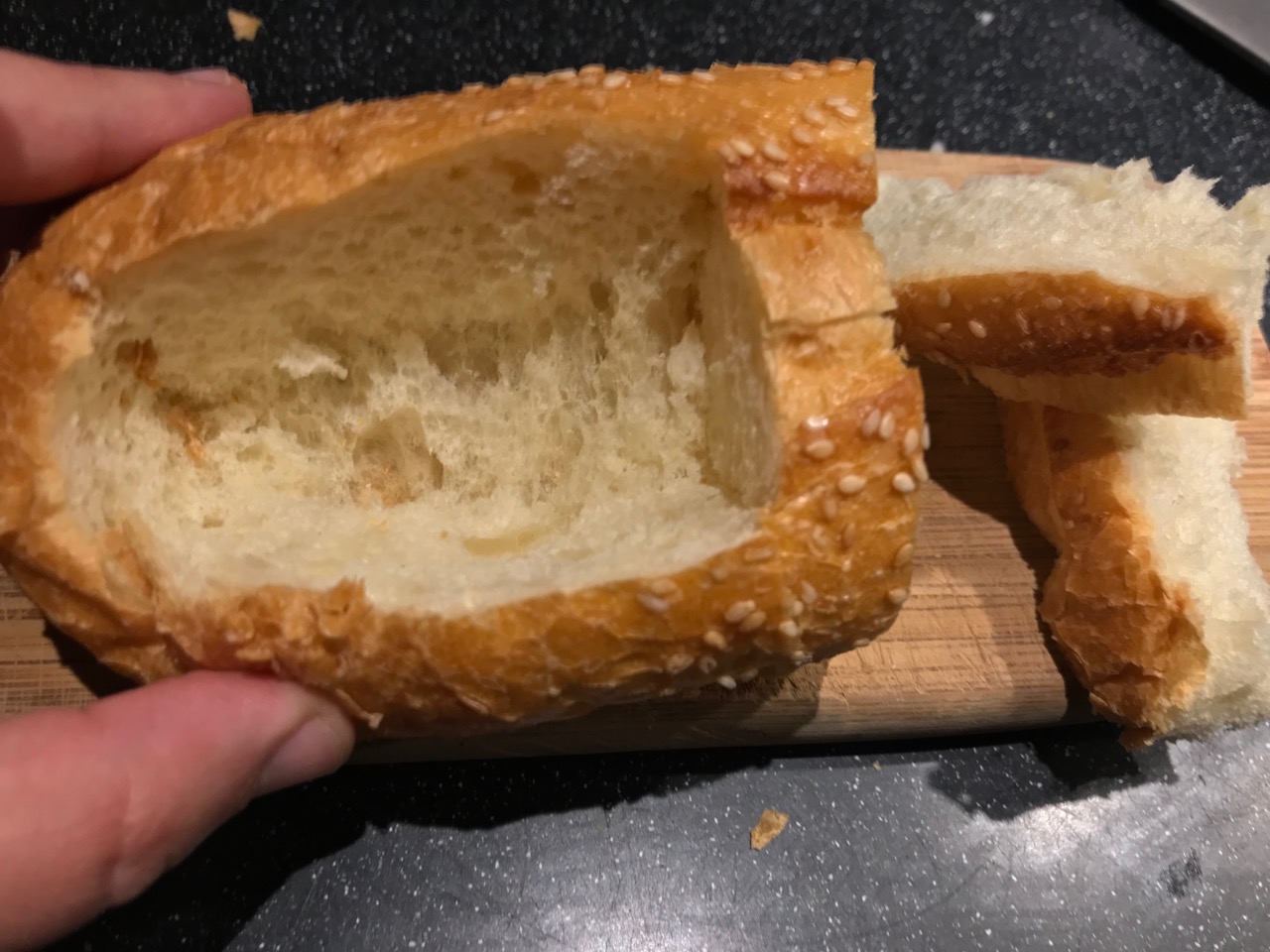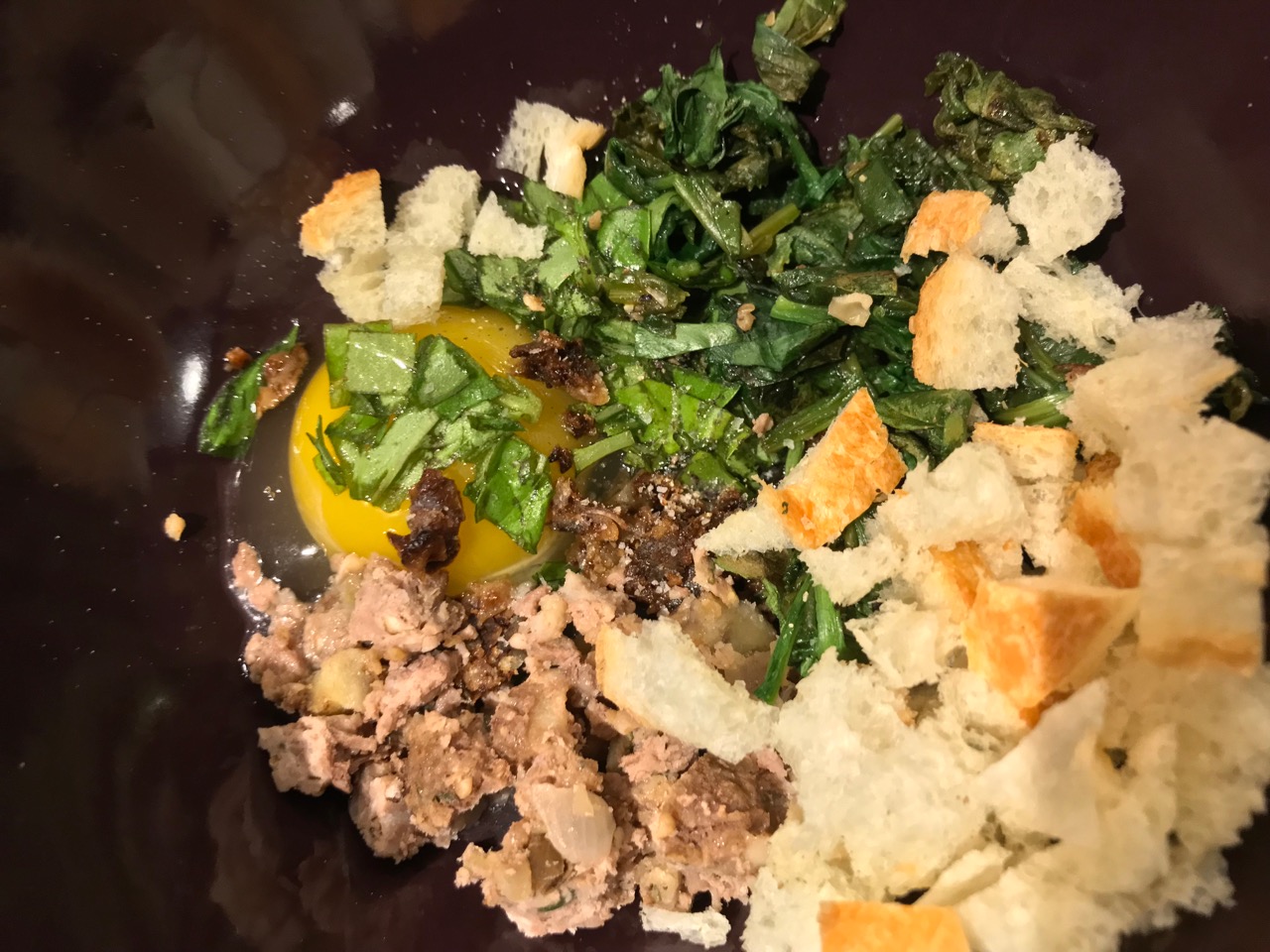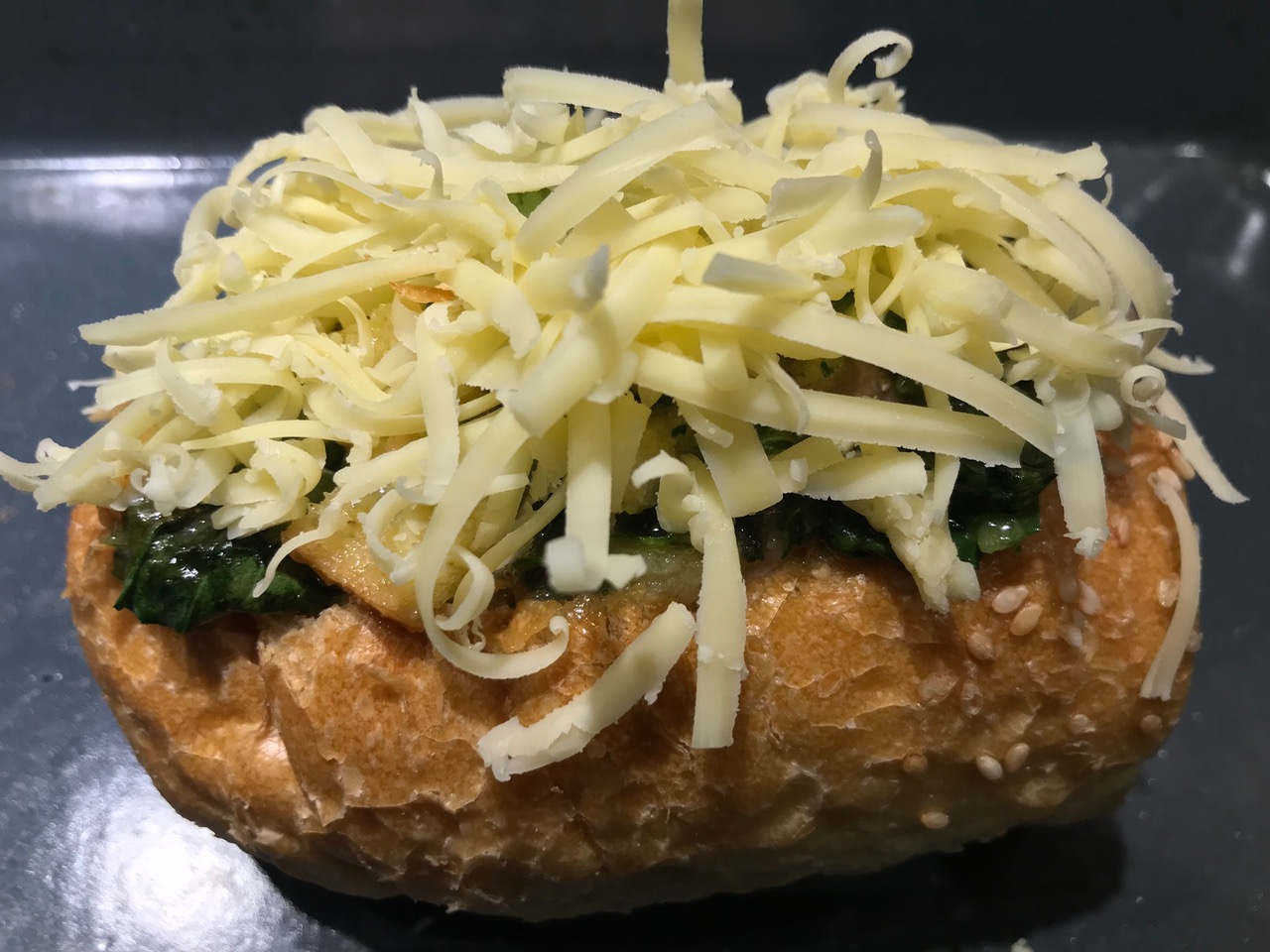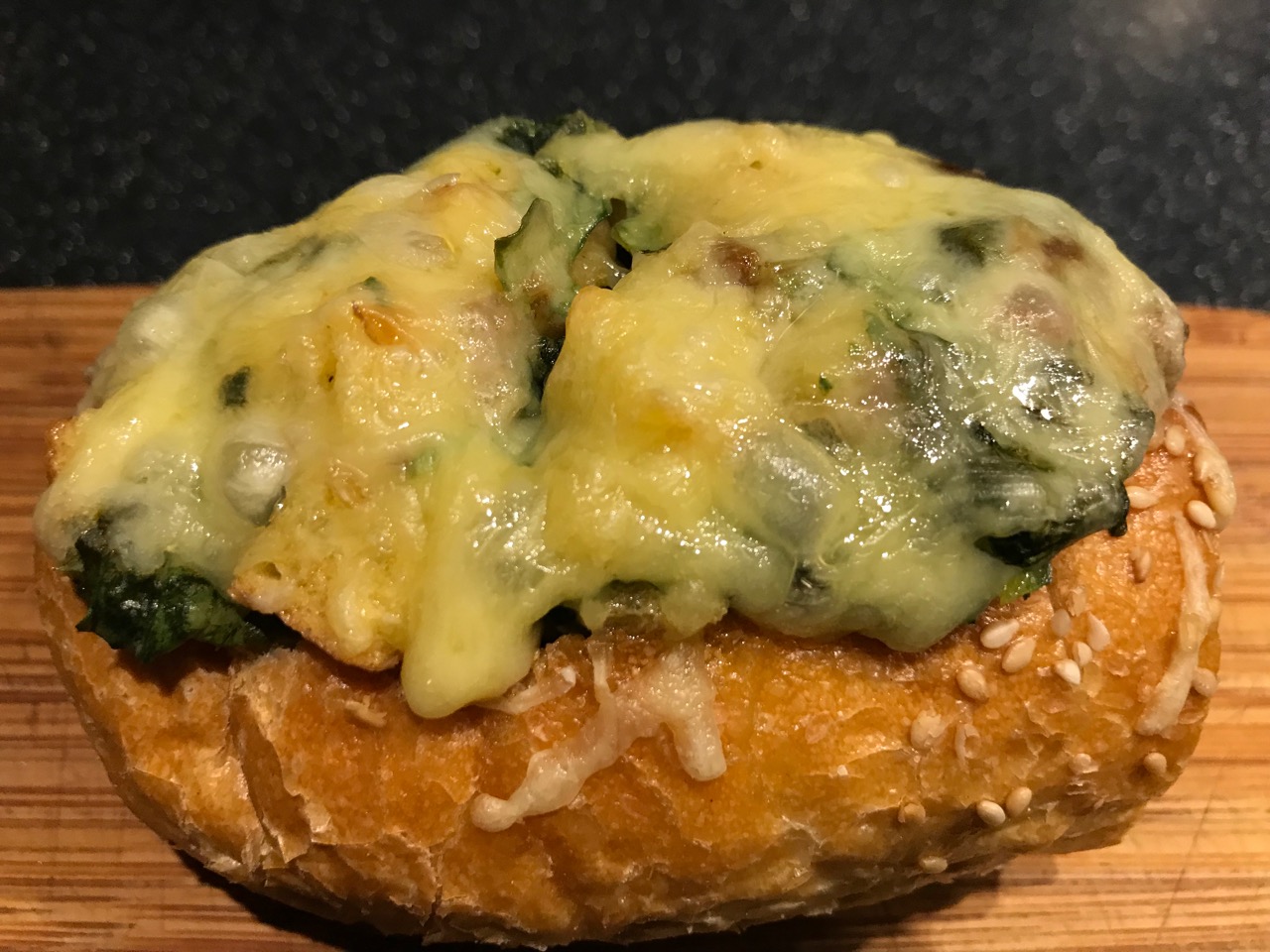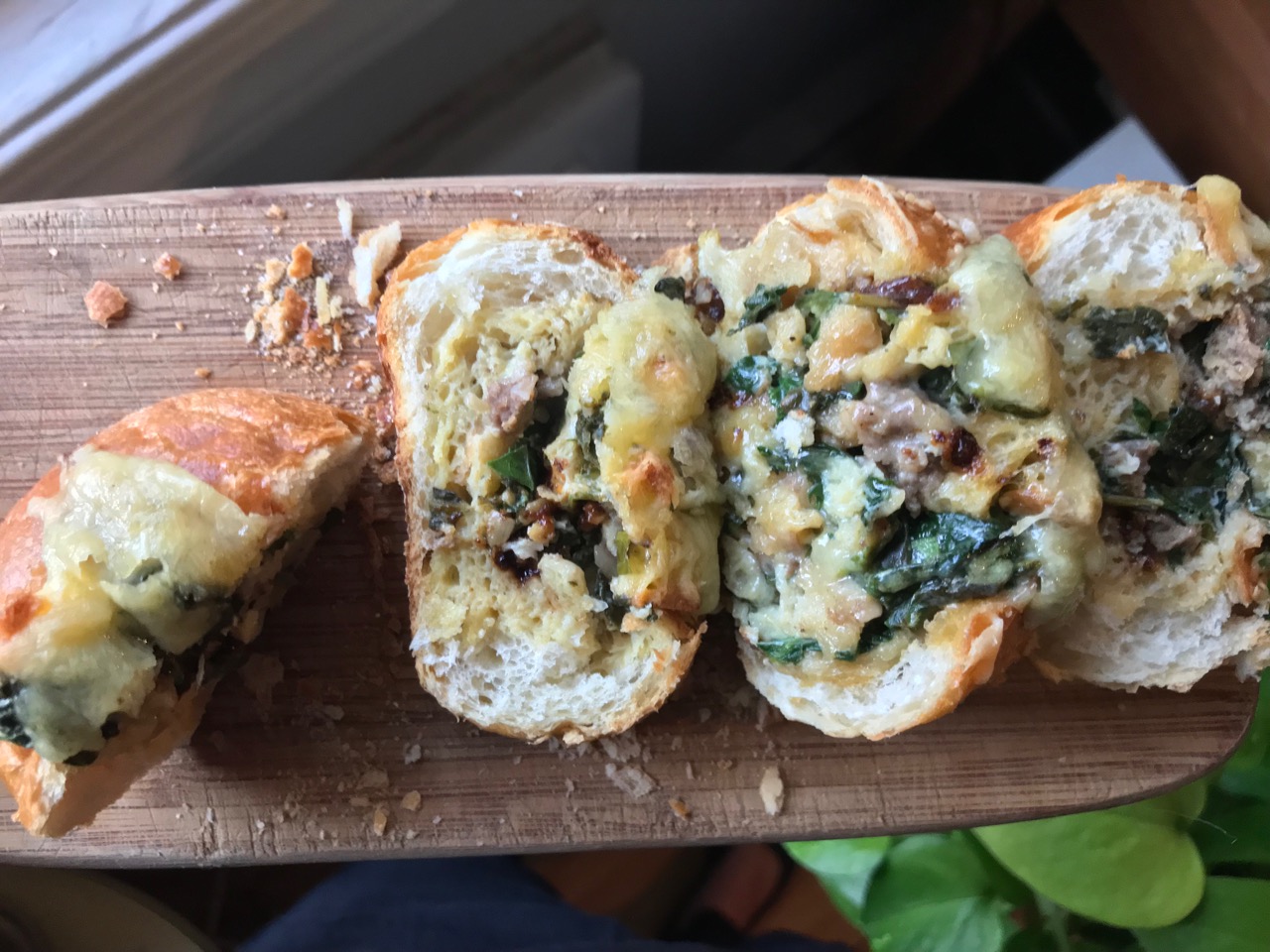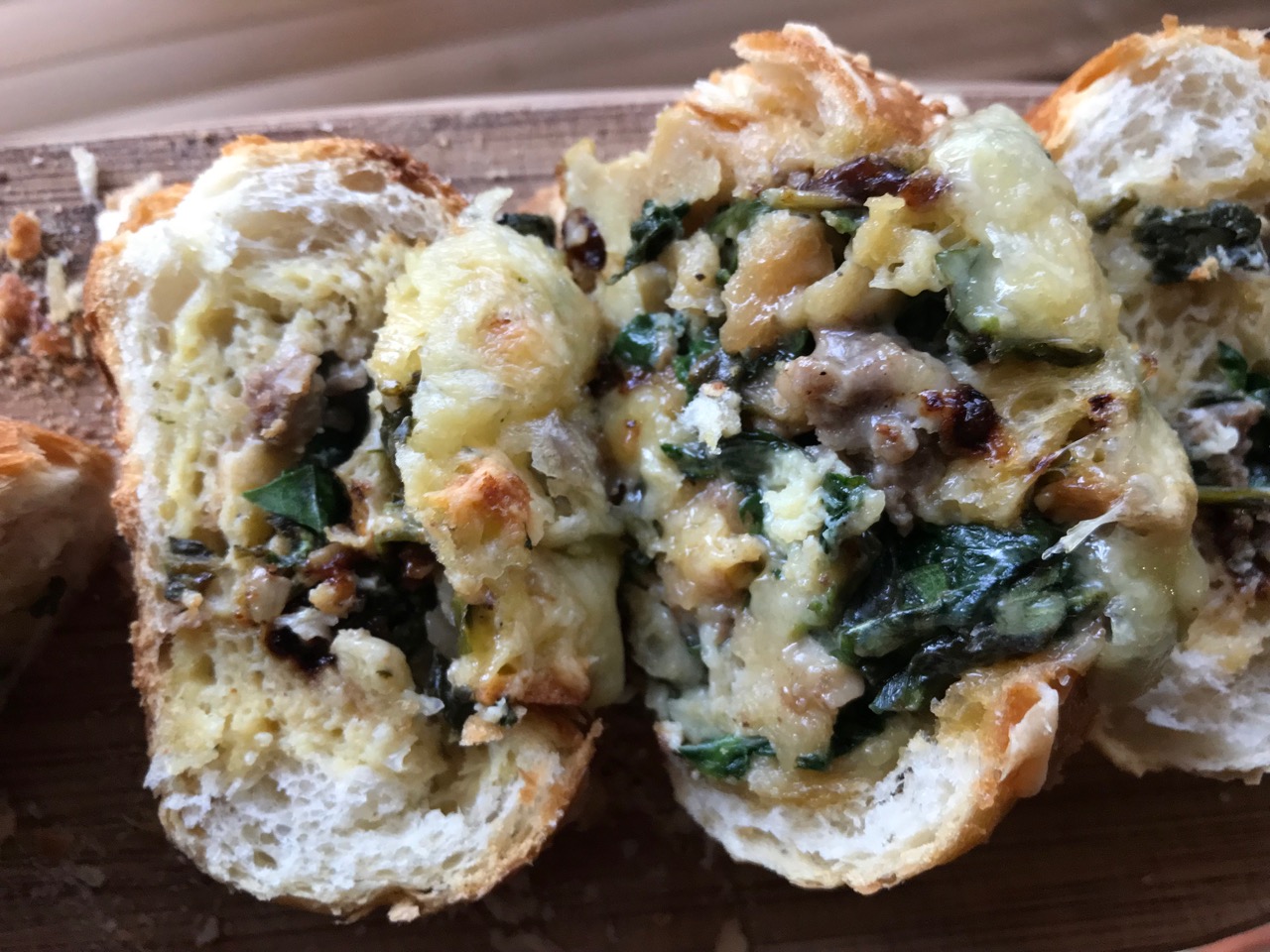 Ingredients:
a big handful of spinach
1 small end of a baguette, maybe 4-5 inches long
1 egg
1 or 2 meatballs, chopped small
fresh herbs, chopped
shredded cheese (sharp cheddar)
I cooked down the spinach first in a frying pan for a few minutes. You could probably just fold it in raw, but I wasn't sure how that would work out..
Cut a square rectangle out of the baguette, but keep all the sides and the bottom intact. Chop up the bread that you pull out.
Scramble up the egg with the meatball, herbs, spinach, and bread. Pour it into the bread and cover with shredded cheese.
Put it on a baking sheet and bake at 350 degrees for 20-25 minutes, or until the egg is cooked through on the inside.
I like to slice it up and eat it.
It's like a bread wrapped breakfast spread..
Now, feel free to go out and drink.