I wanted to put something nice and fresh on my grilled steak & then I remembered the lingering almost-dead cilantro (mostly stems) I had.
Oh and some blue cheese brie cheese. You know those spreadable blue cheese delights? Love it.
A few chunks leftover and I just popped it into the magic bullet.
Magic.
Pungent, garlicky, tart, and a very brilliant green color to go with my steak.
Just look at that color.
Like a punch in the face summer.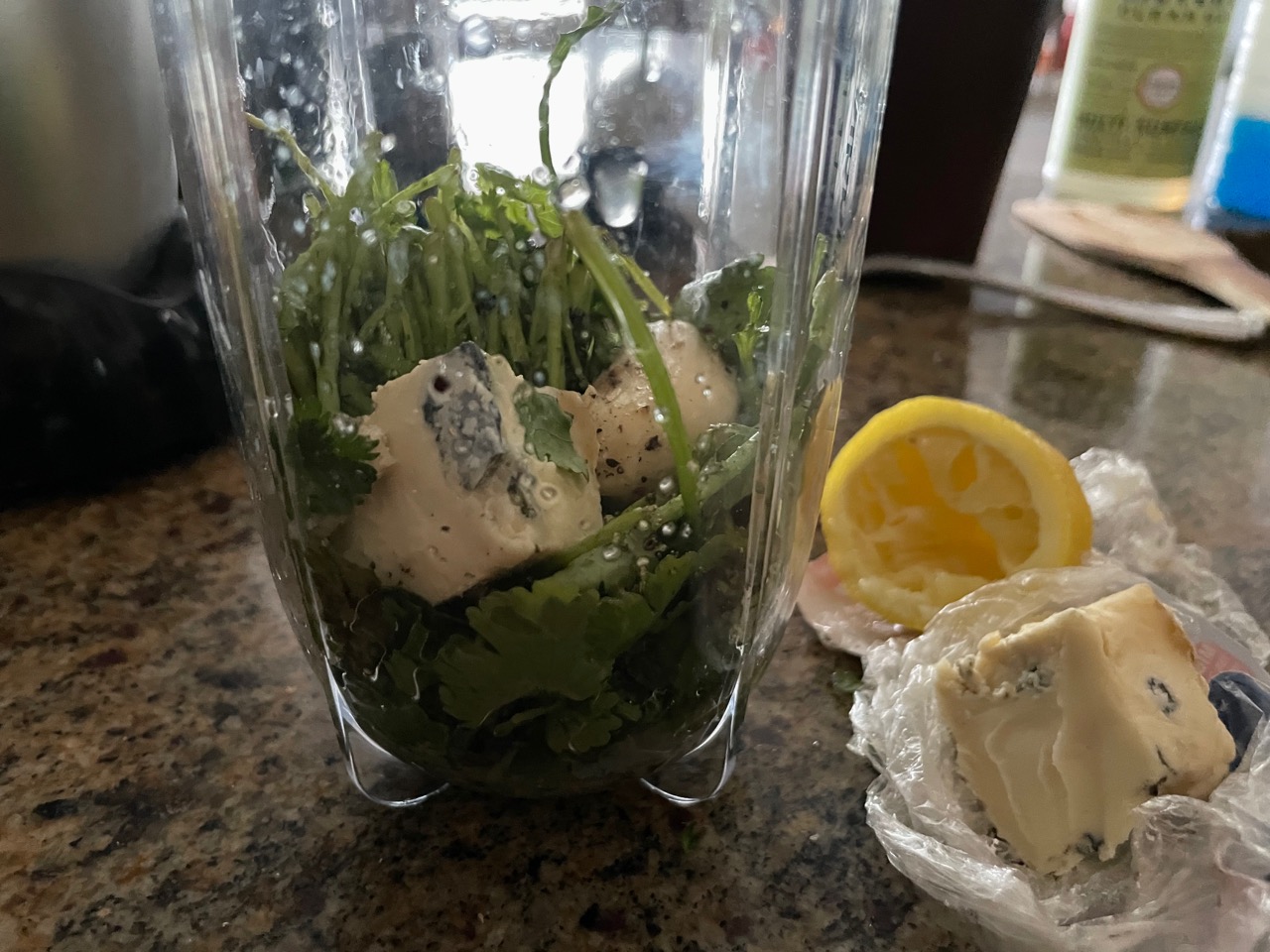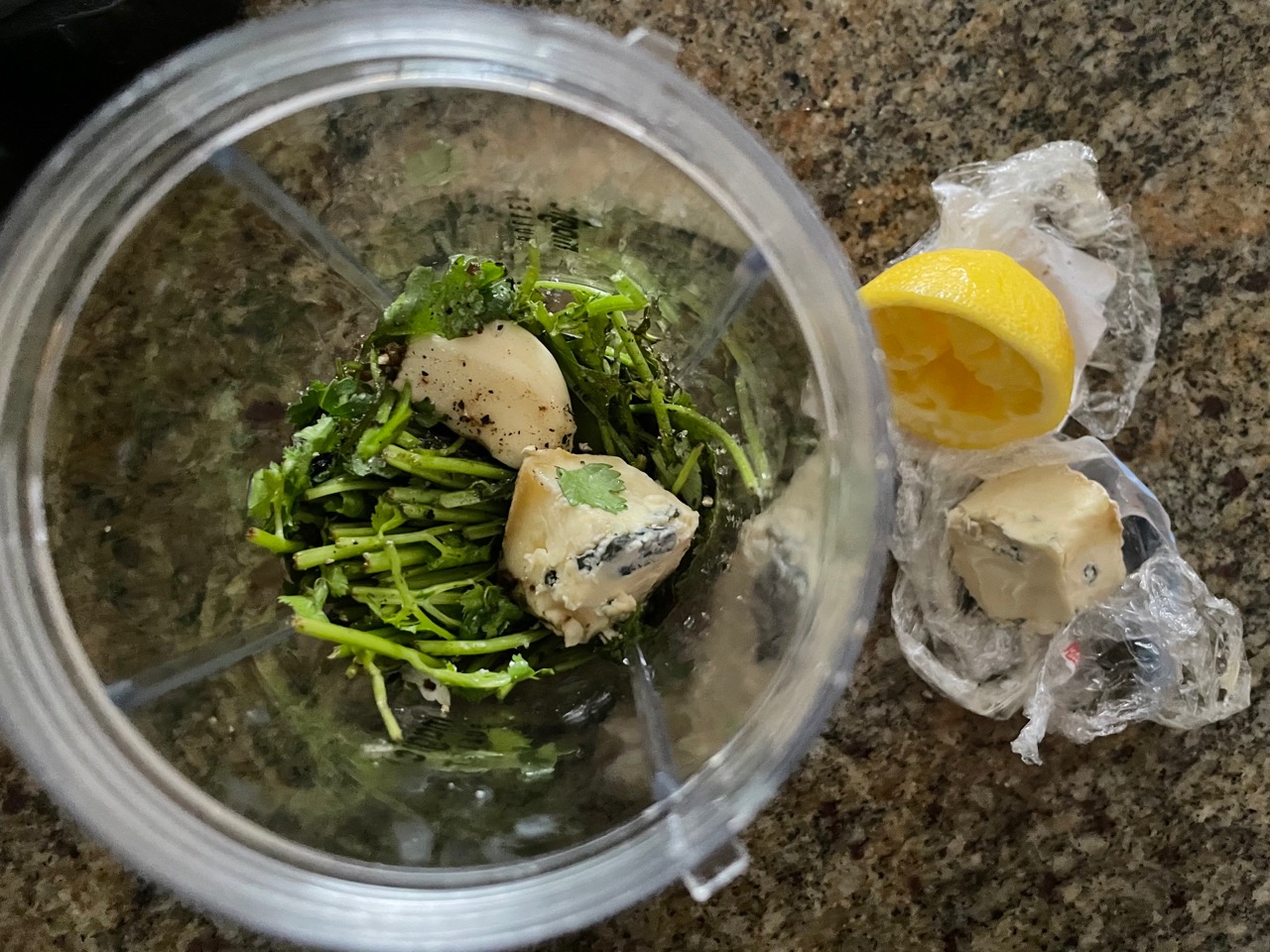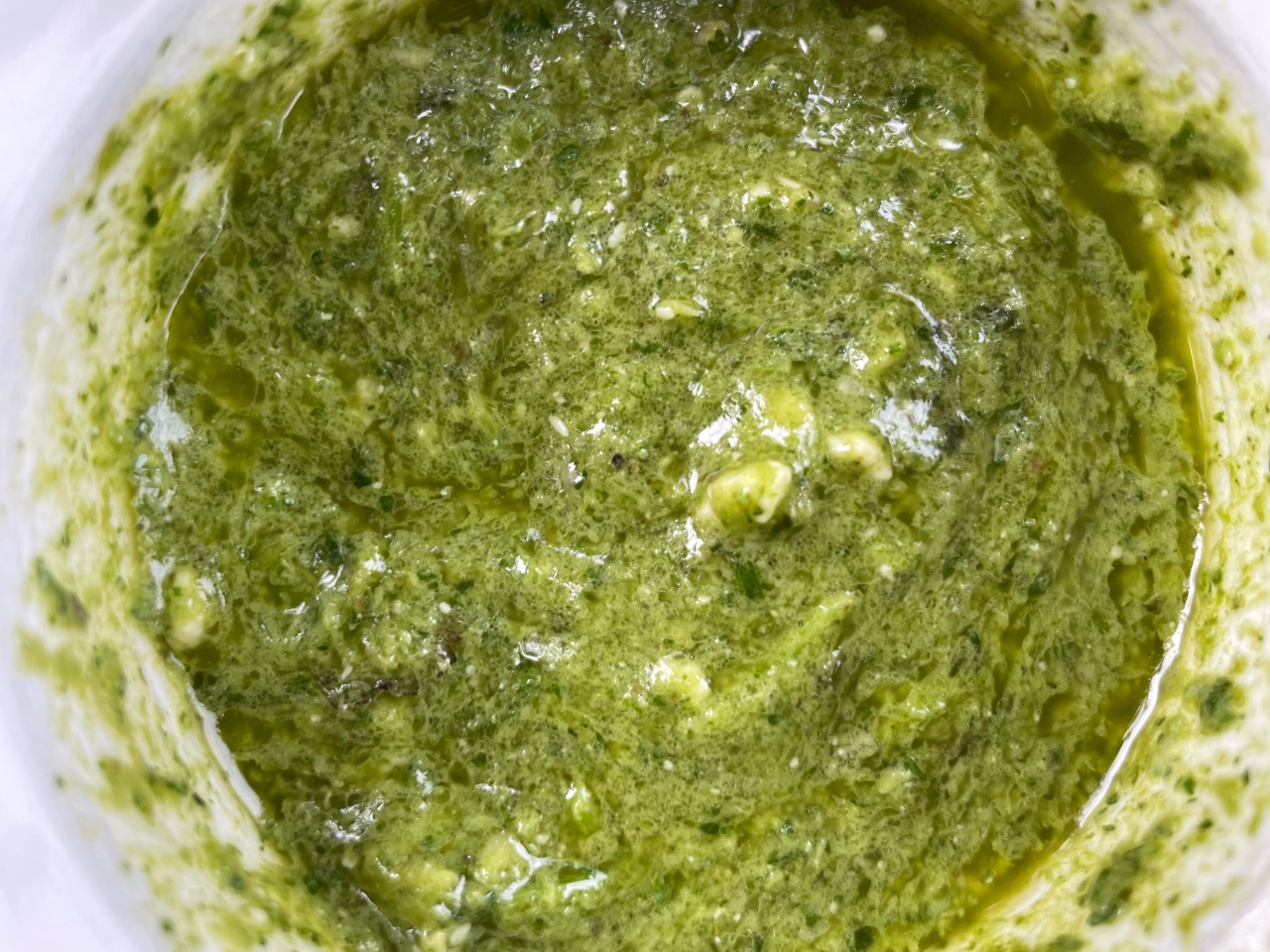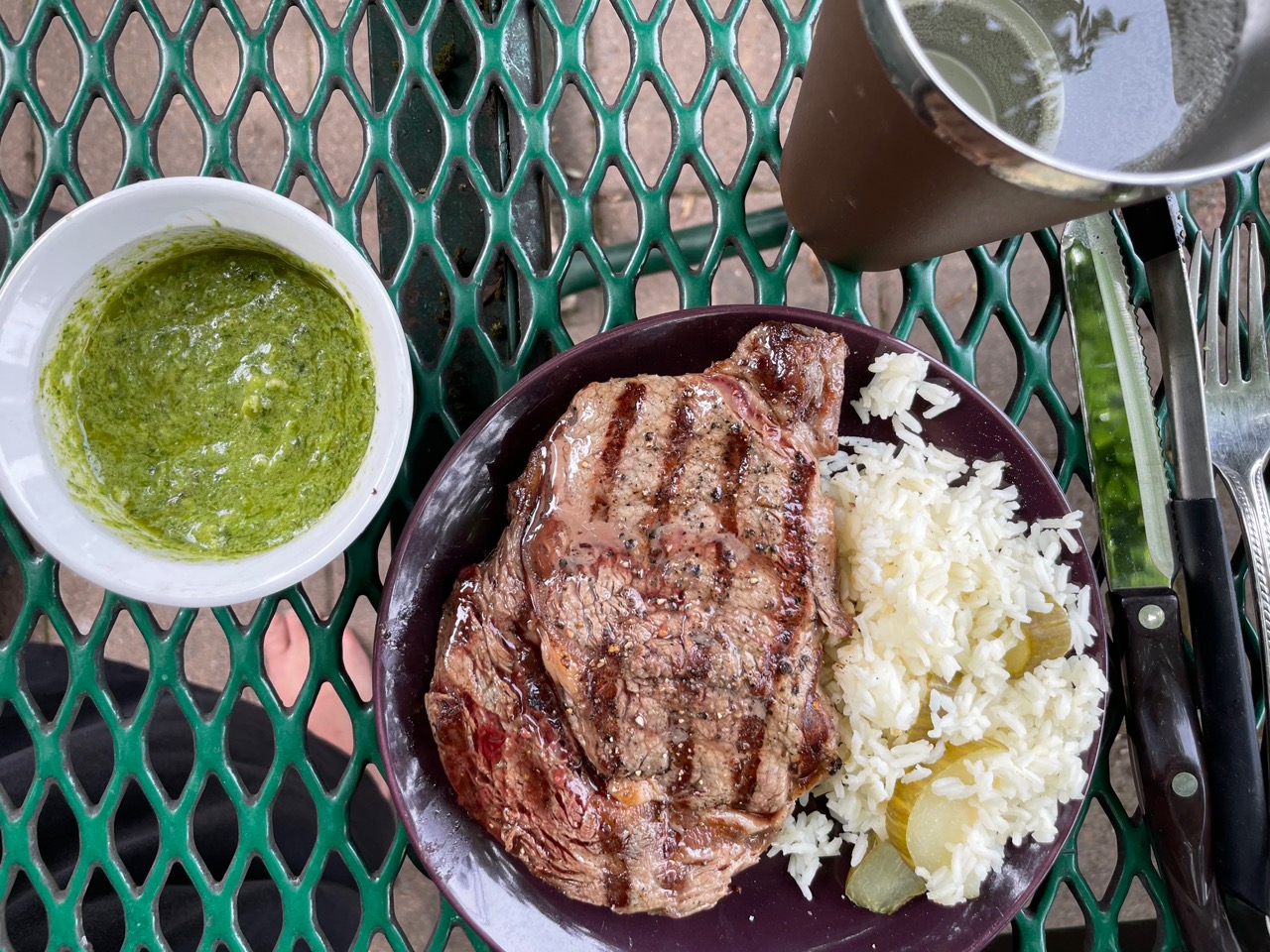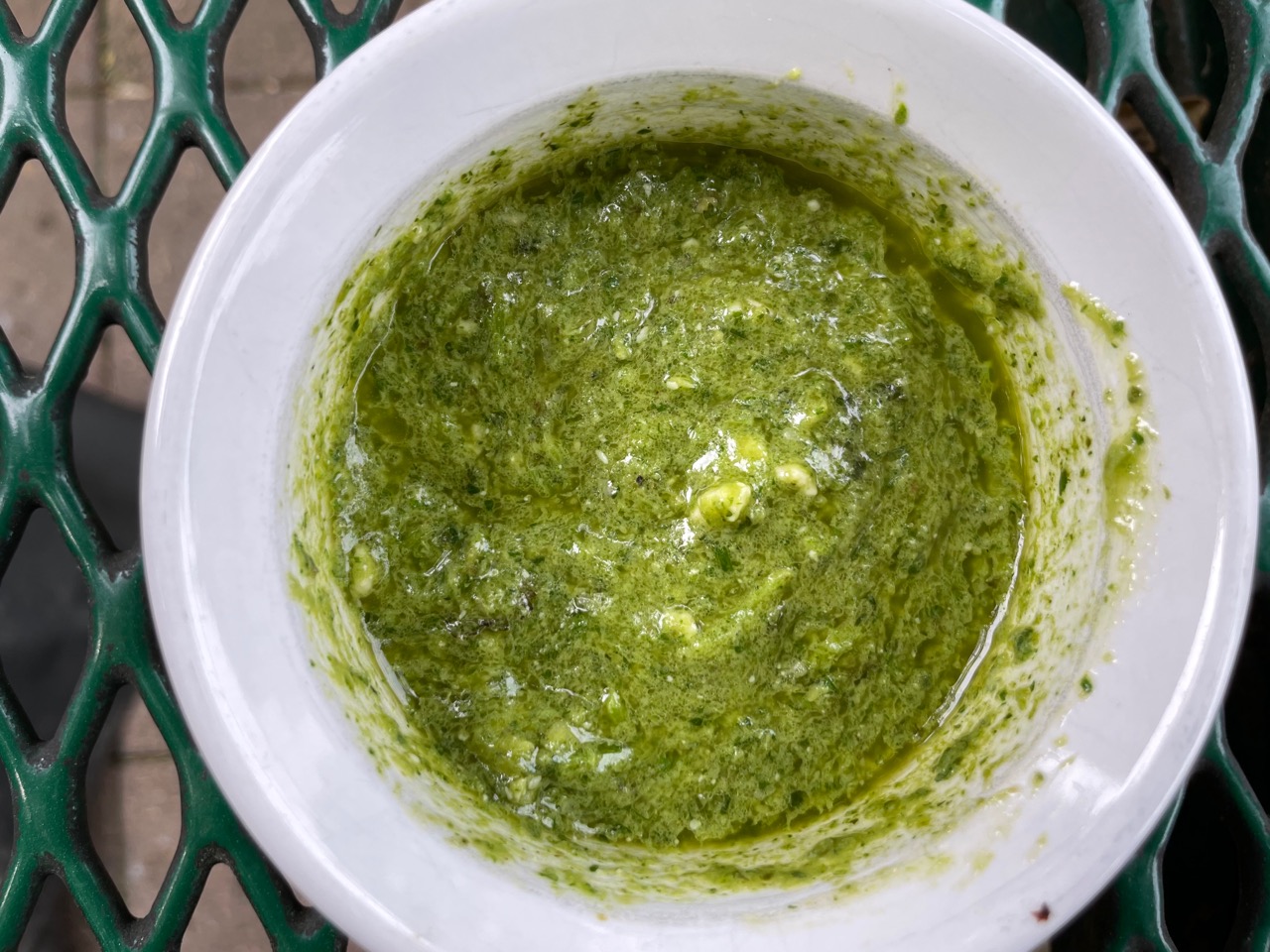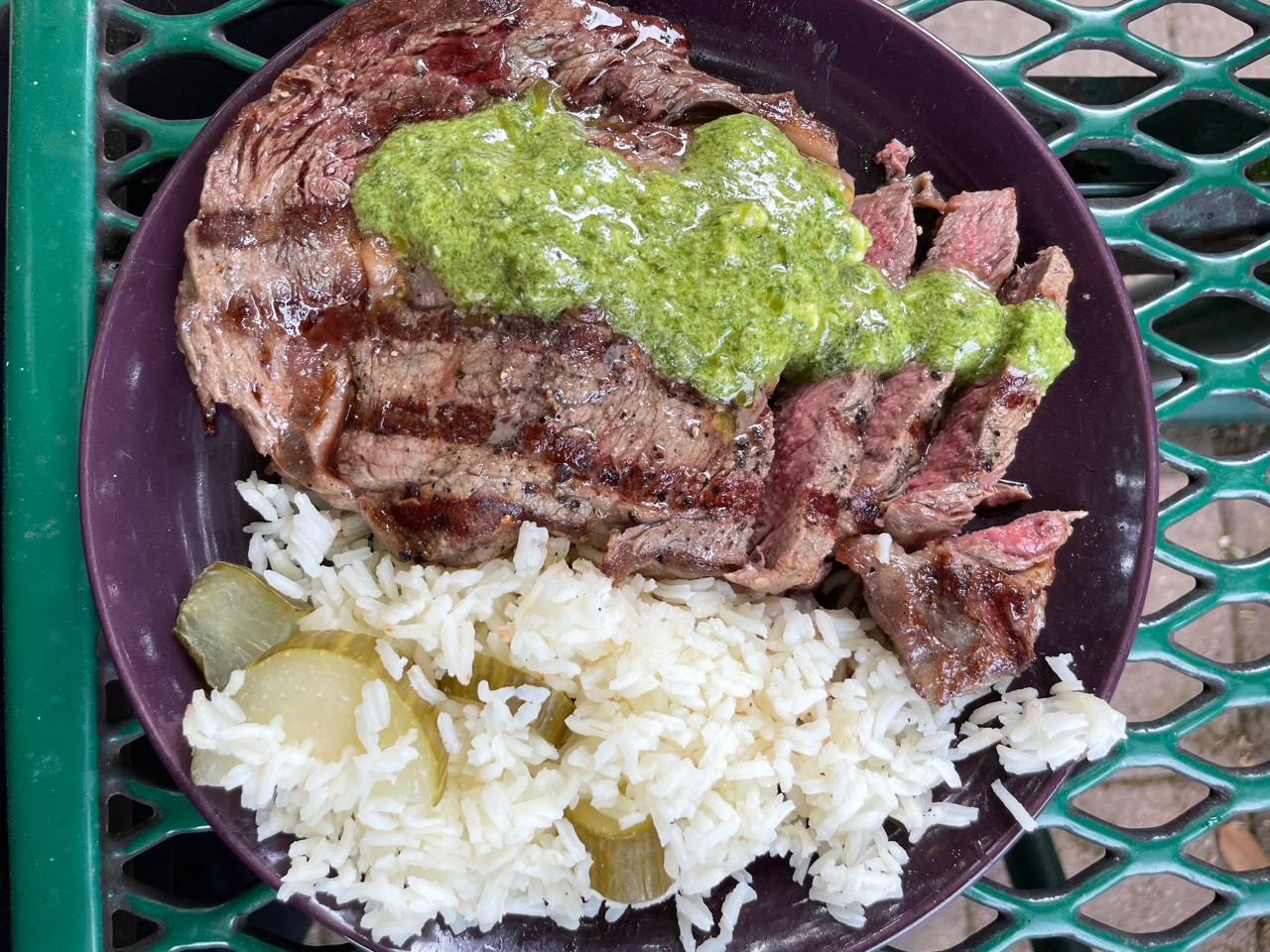 Ingredients:
a handful of cilantro, mostly stems
1 small garlic clove
zest and juice of ½ lemon
a cube of blue brie cheese (or what do you have?), maybe ½-1 inch cube?
good olive oil, maybe ¼-⅓ cup?
Blitz it all up but drizzle in the olive oil at the end if you can to the consistency you like. Season with salt and pepper!
Make a steak. Do it. Grill it. Medium rare (or whatever you like.. but def medium rare).
Drizzle on the sauce.
Magic.