I mean, what is the point of putting rice and beans on a cauliflower pizza crust? Because I wanted to.
And I had some left over..
Lately I have been waking up at 4am and making rice..
What does that mean?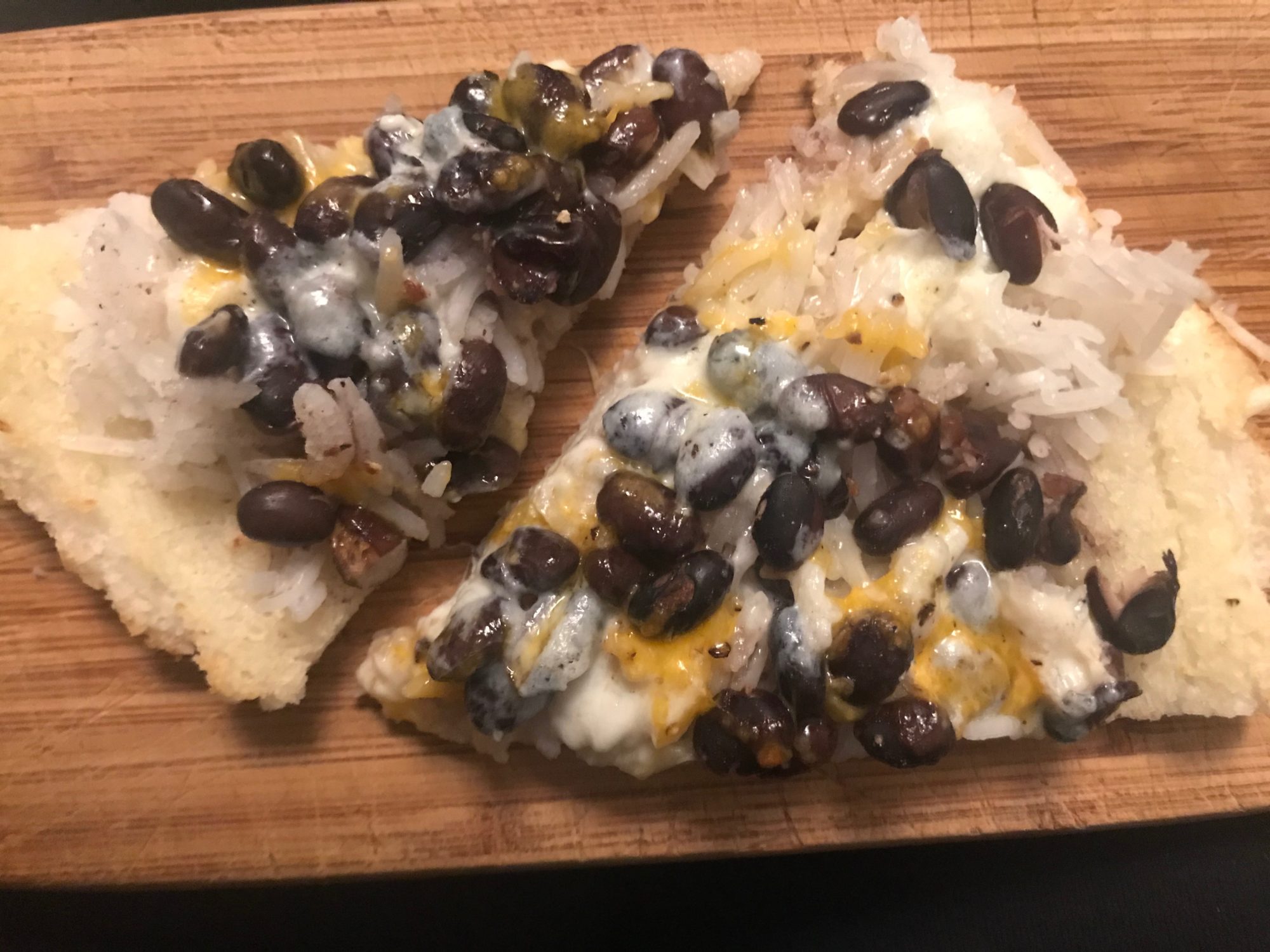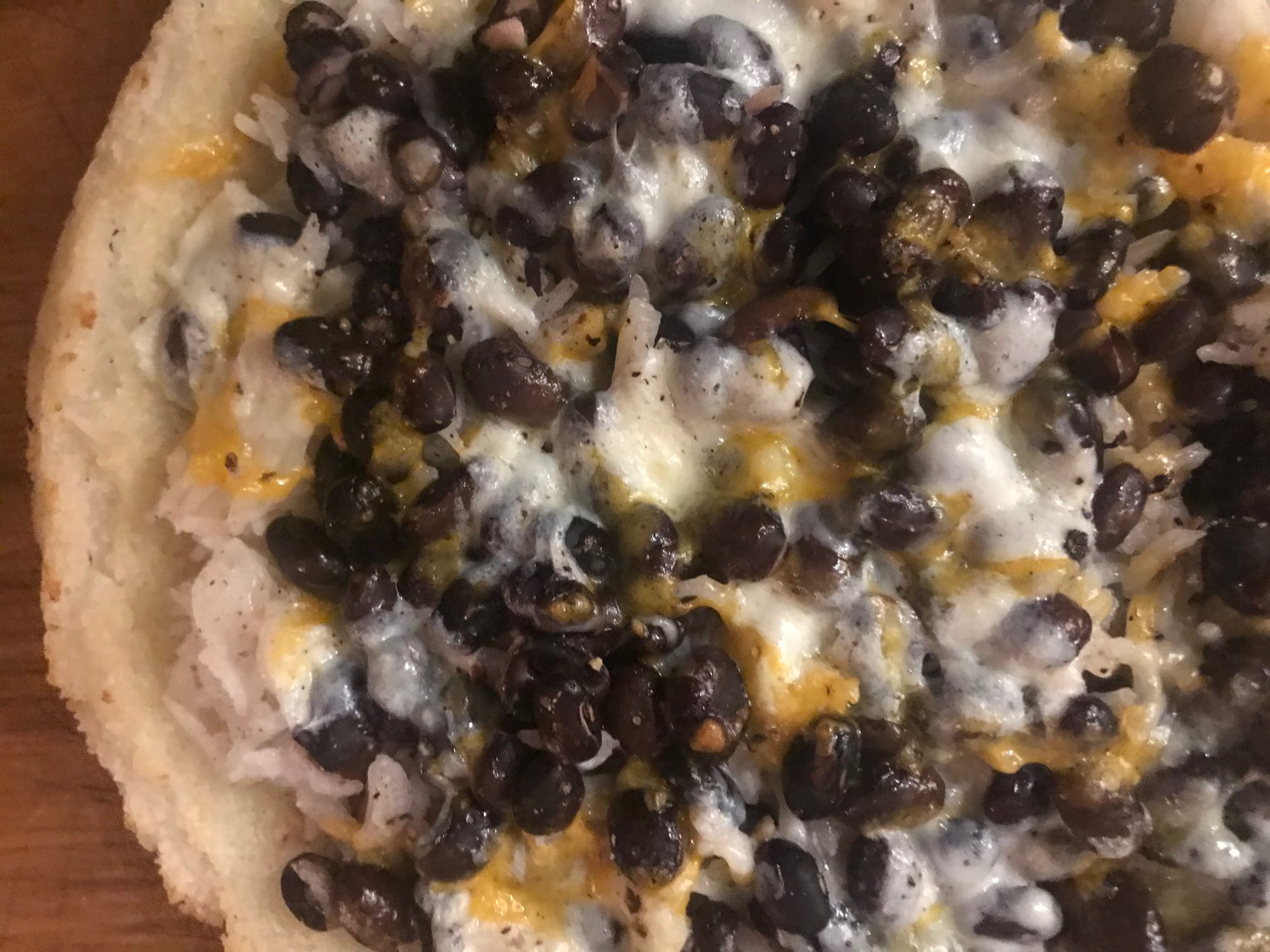 Ingredients:
1 cauliflower pizza crust (purchased or made)
cooked rice and black beans
cheese (shredded cheddar and fresh mozzarella)
hot sauce to taste
Cook the cauliflower pizza crust to firm it up. I have been buying mine lately from the TJs.. Or, you know, use dough.
Then add the toppings, season well, and broil for a few minutes to melt the cheese and brown it up.
YUM.
Put beans and rice on your pizza.
oh, drizzle with hot sauce.