CSA! I love it. What is this?, I asked..
A bitter melon.
I had no idea what to do with it, but you can't go wrong with a scramble.
Right?
Listen to the name though, it IS quite bitter. Goes great with hot sauce (made from the CSA..)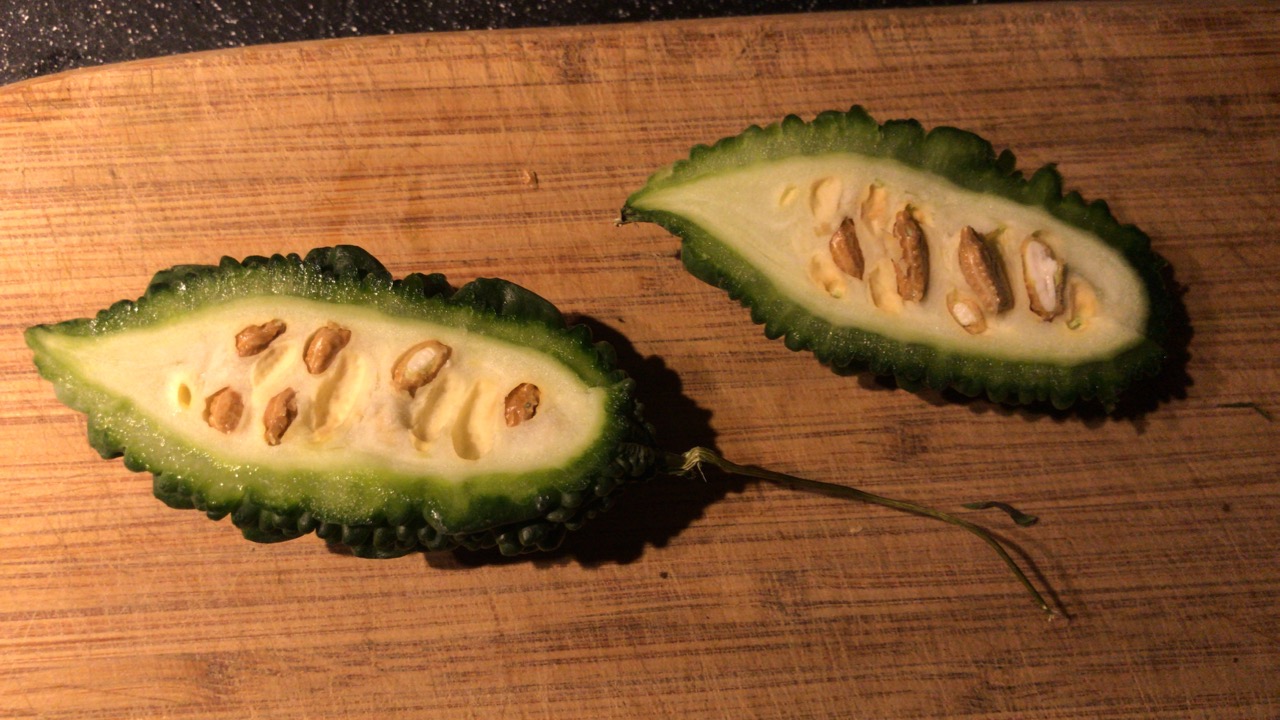 Ingredients:
1 bitter melon, pitted and sliced
splash of oil
2 eggs
some other things to add? onion, peppers, herbs, cheese, hot sauce!
Do it, cut open that bitter melon by slicing it in half. Scoop out the insides and discard them. Then slice it in the round.
To a medium hot pan, add a splash of oil and saute up the bitter melon. (Add other things if you want to). Scramble up the eggs, set the pan to low, and pour in the eggs, stirring frequently to cook and scramble. Season after!
Add toppings, like fresh tomatoes, hot sauce drops, and cottage cheese.
(Cottage cheese is my favorite topping..)