Is this a thing?
If you don't want to eat potatoes, this is the thing for you. 
Also, red. Beet red.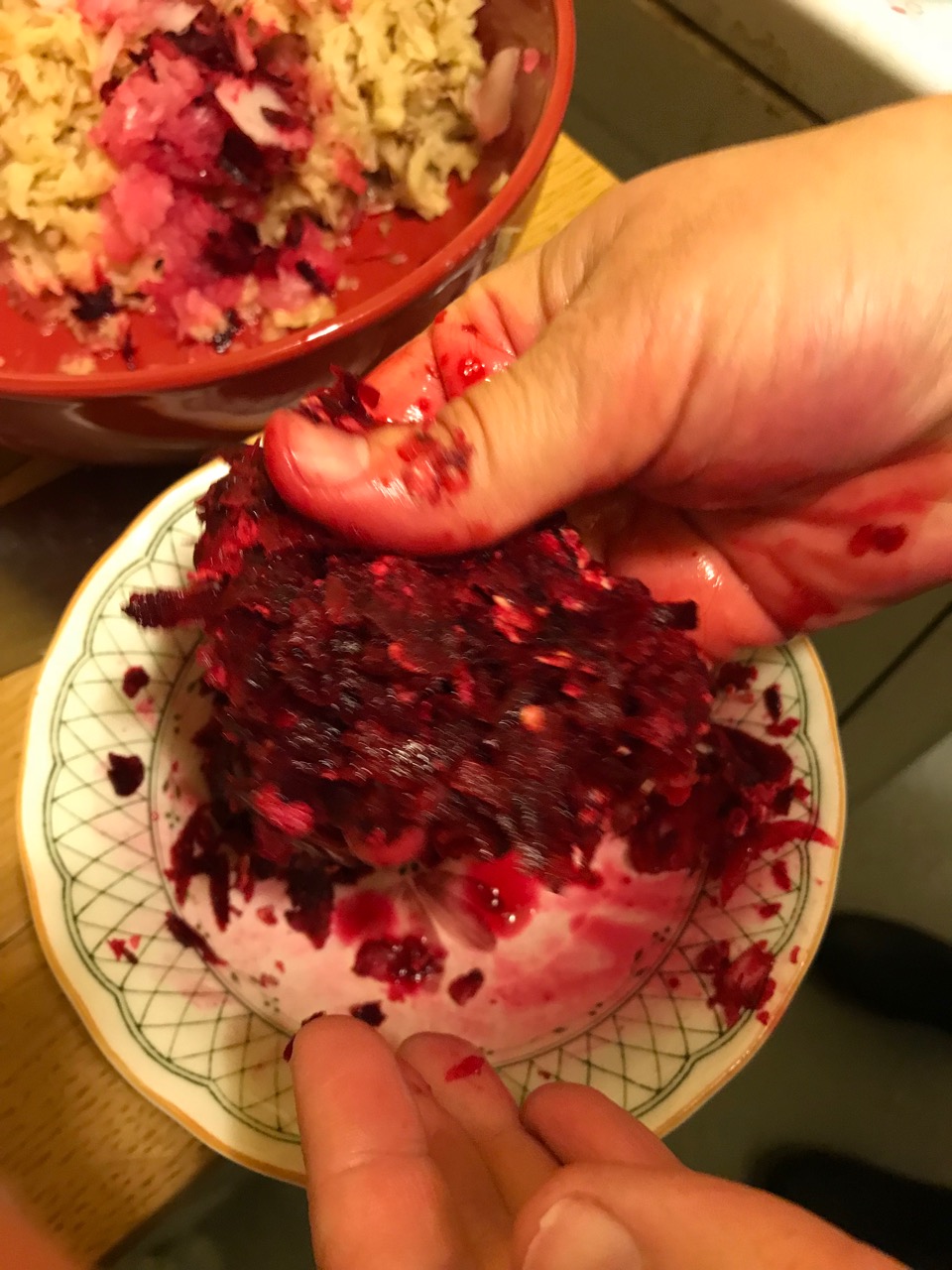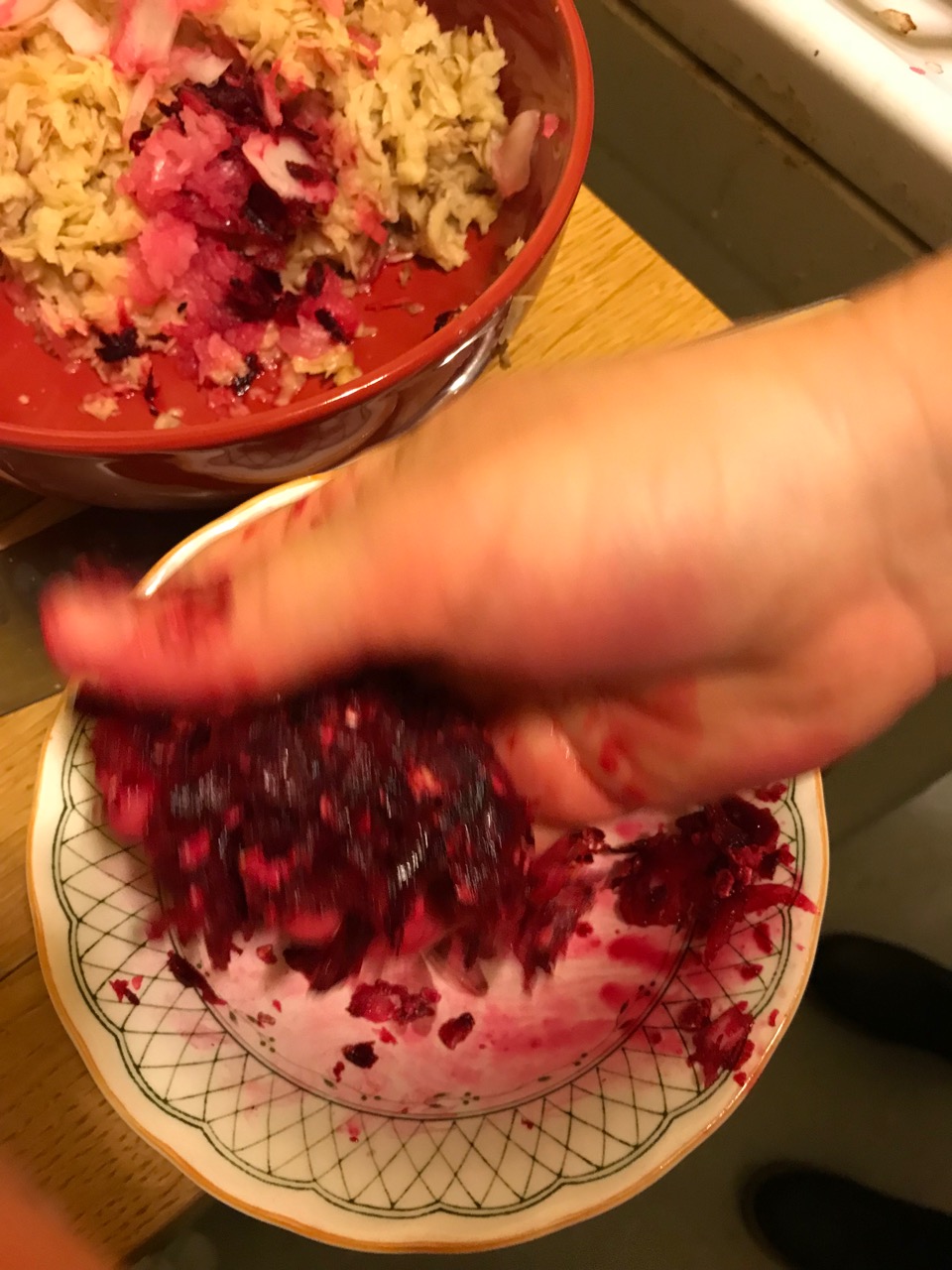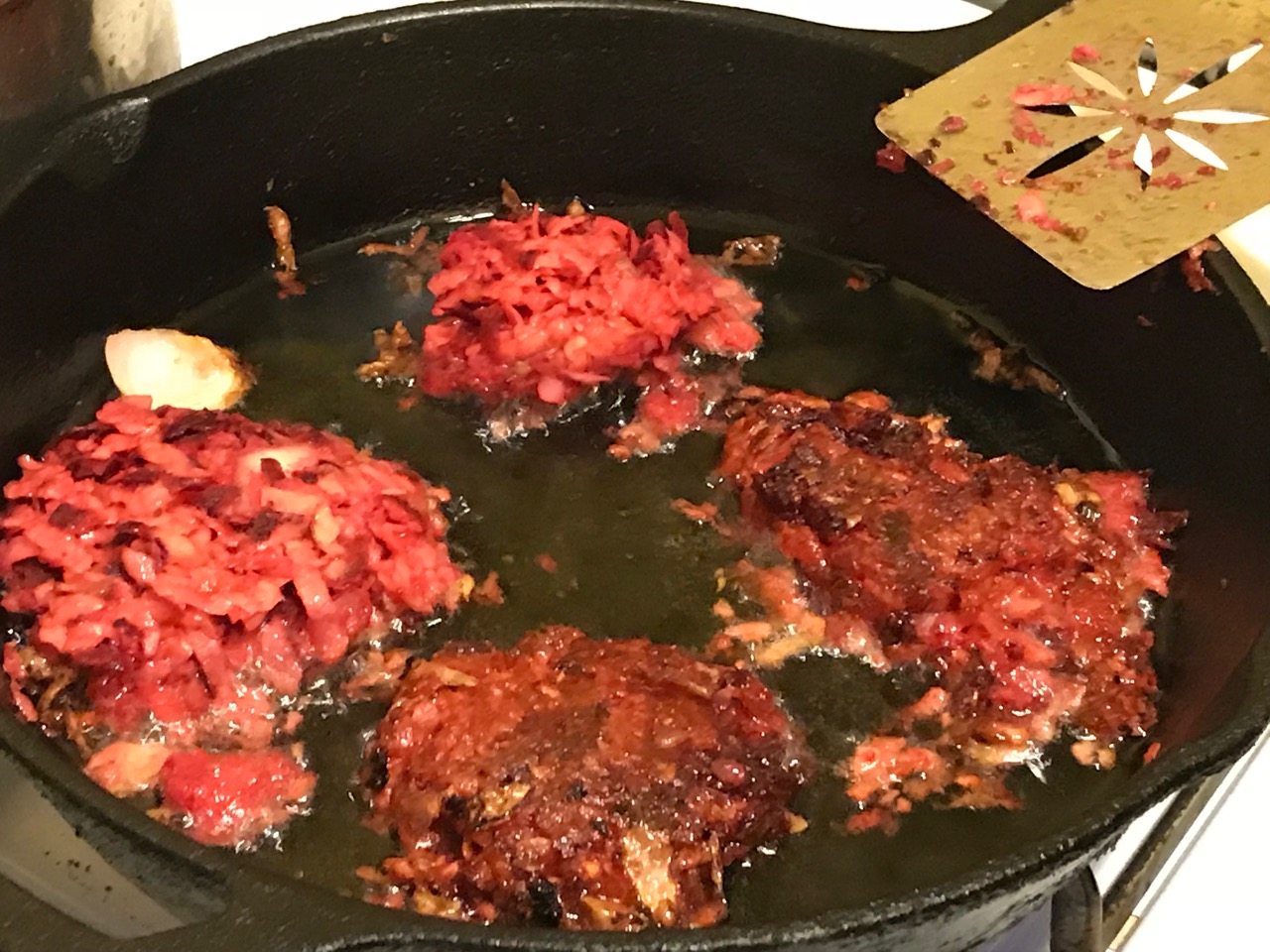 Ingredients:
1 medium beet, peeled and shredded
1/2 large onion, shredded
some oats (1/2 cup?) or flour (etc)
oil, lots of oil
sour cream for dipping
Mix the beet, onion, and oatmeal until you get a good mix. Heat up a good layer of oil in a hot pan until it is shimmering but not smoking.
With your hands, make a latke sized patty, squeezing out the liquid. Drop into the oil and fry up, pressing down to firm up and flipping to fry up the other side. A few minutes a side until they brown and crisp up. Scoop out onto a paper towel to drain. Season with salt..
Eat with a dollop of sour cream.
And Happy Hanukkah.