Because! Golden Beets.
Ok, it isn't really carpaccio, but it works so well.
Some vegetables cut in tiny little cubes and eaten with a Greek yogurt, herb, lemon sauce.
Oh and homemade rye sourdough.
But only if you are as obsessed with your new sourdough starter as I am.. (more on that later)
So refreshing. (and potentially cute)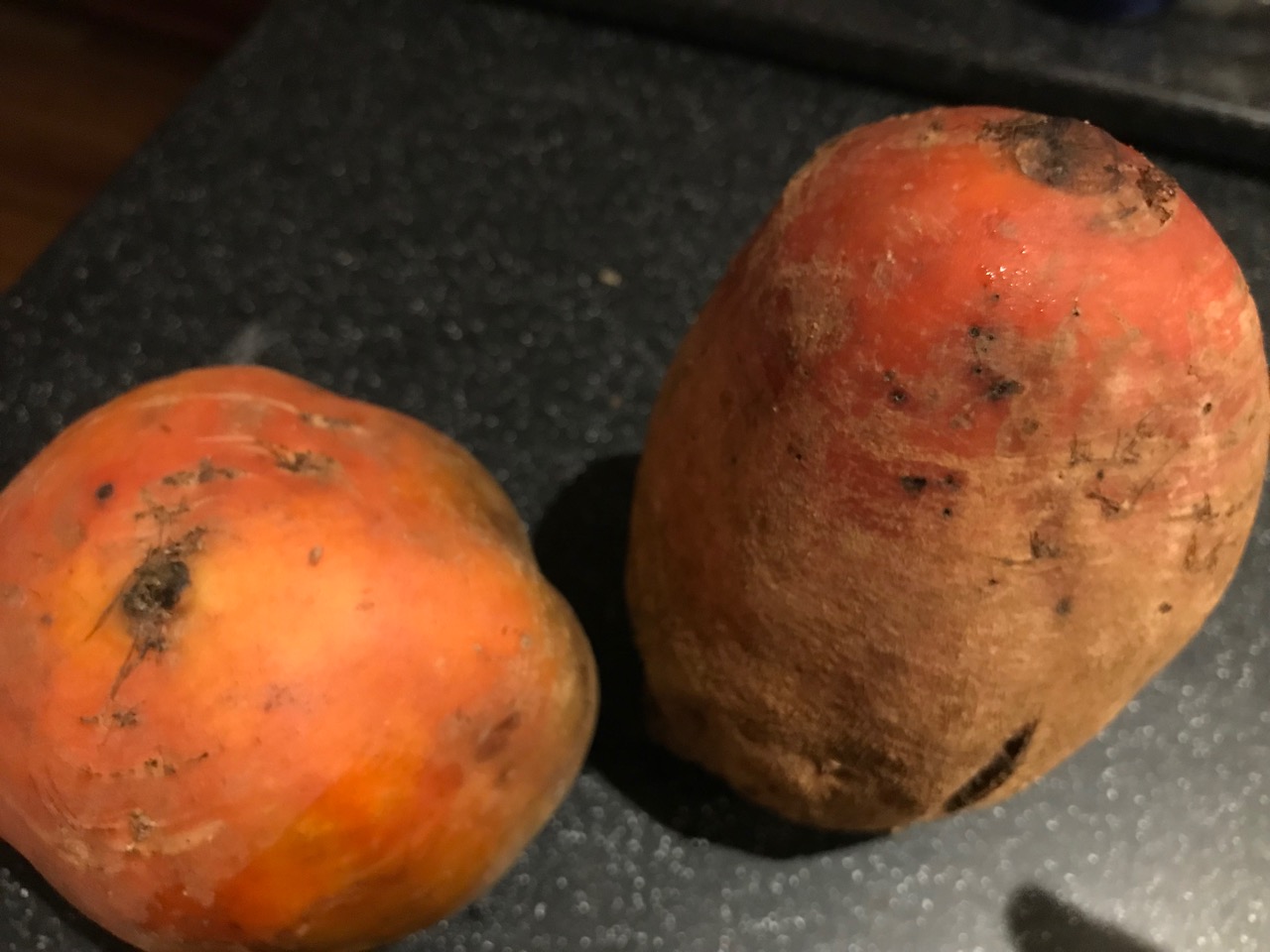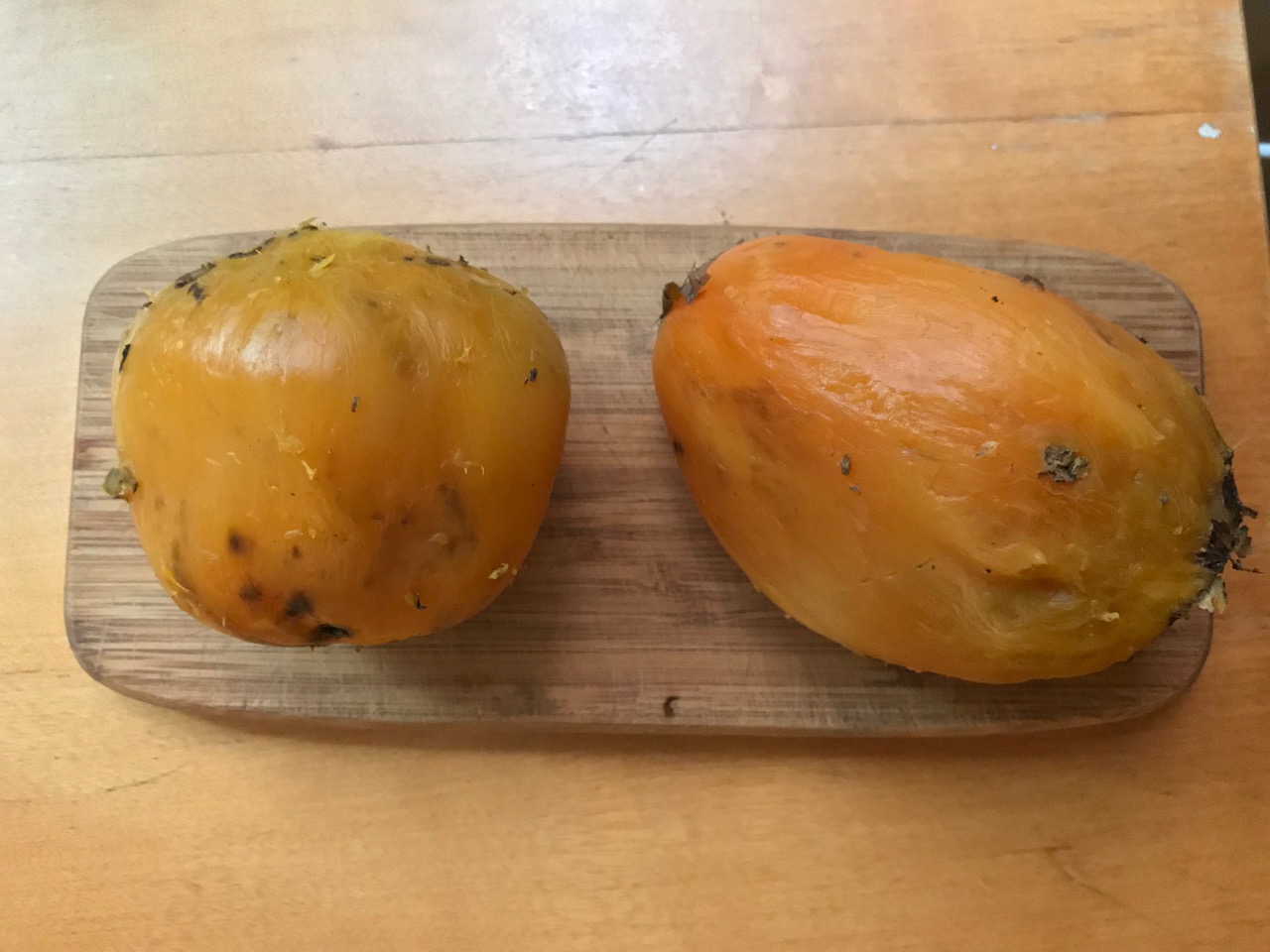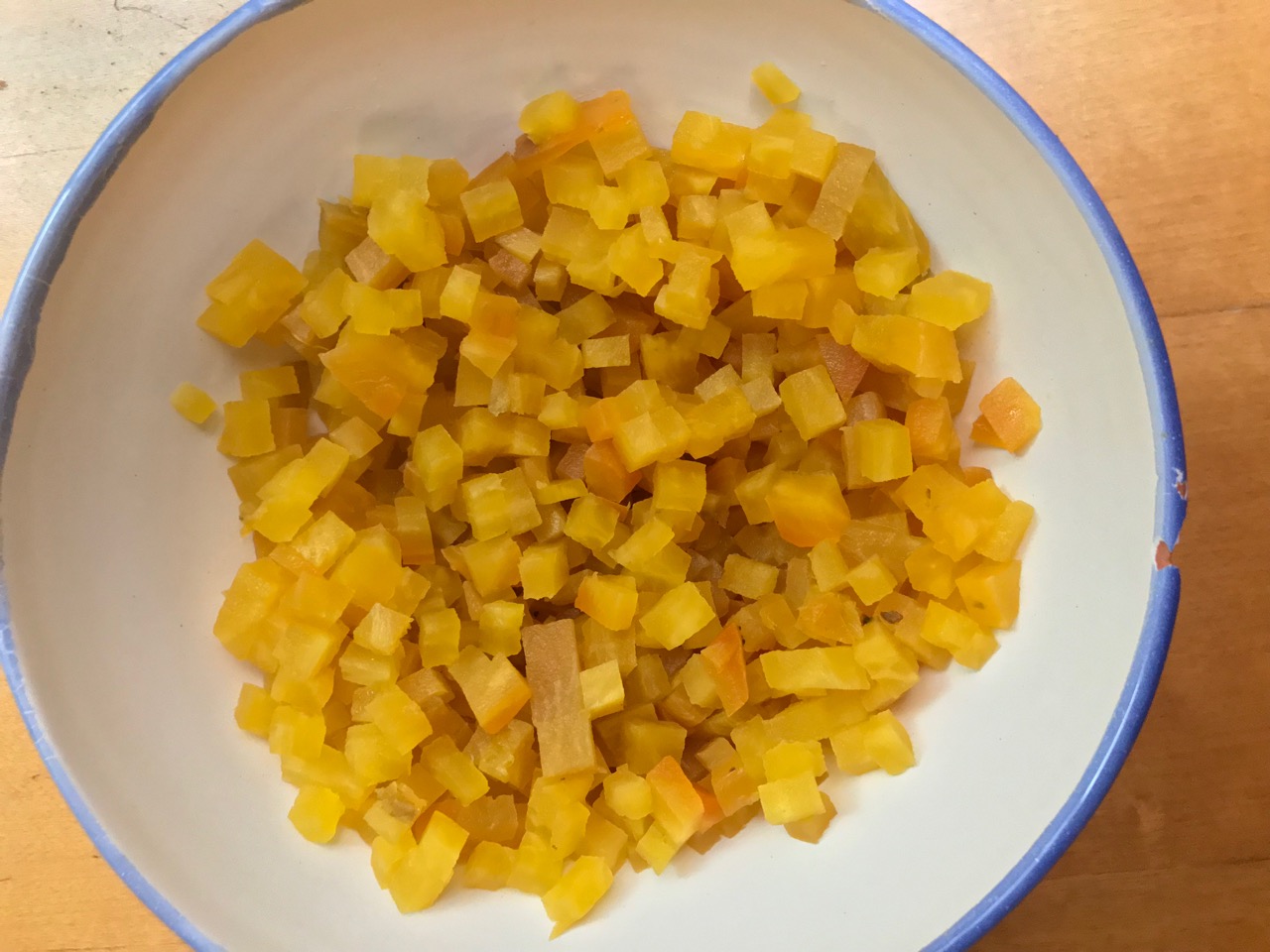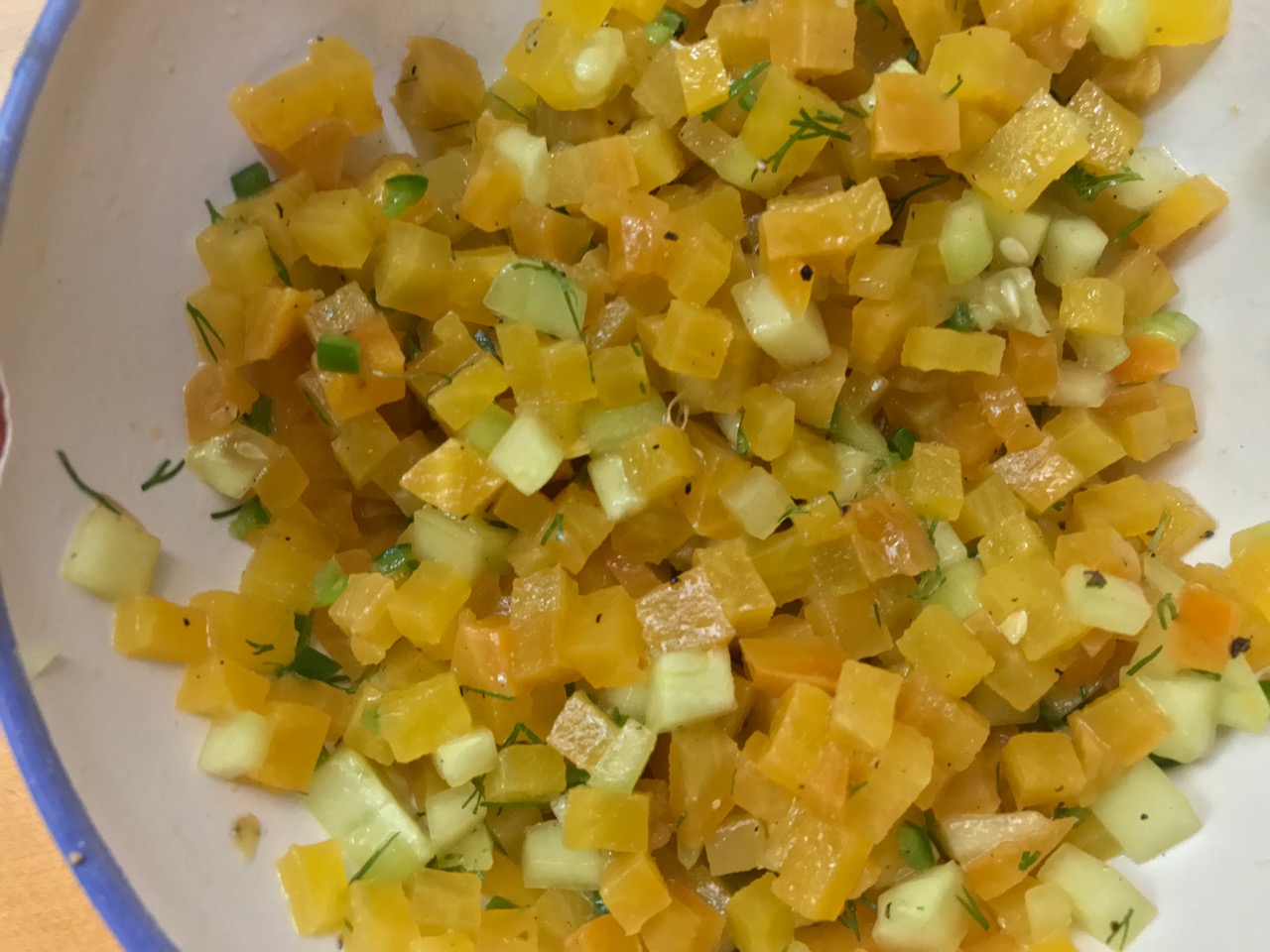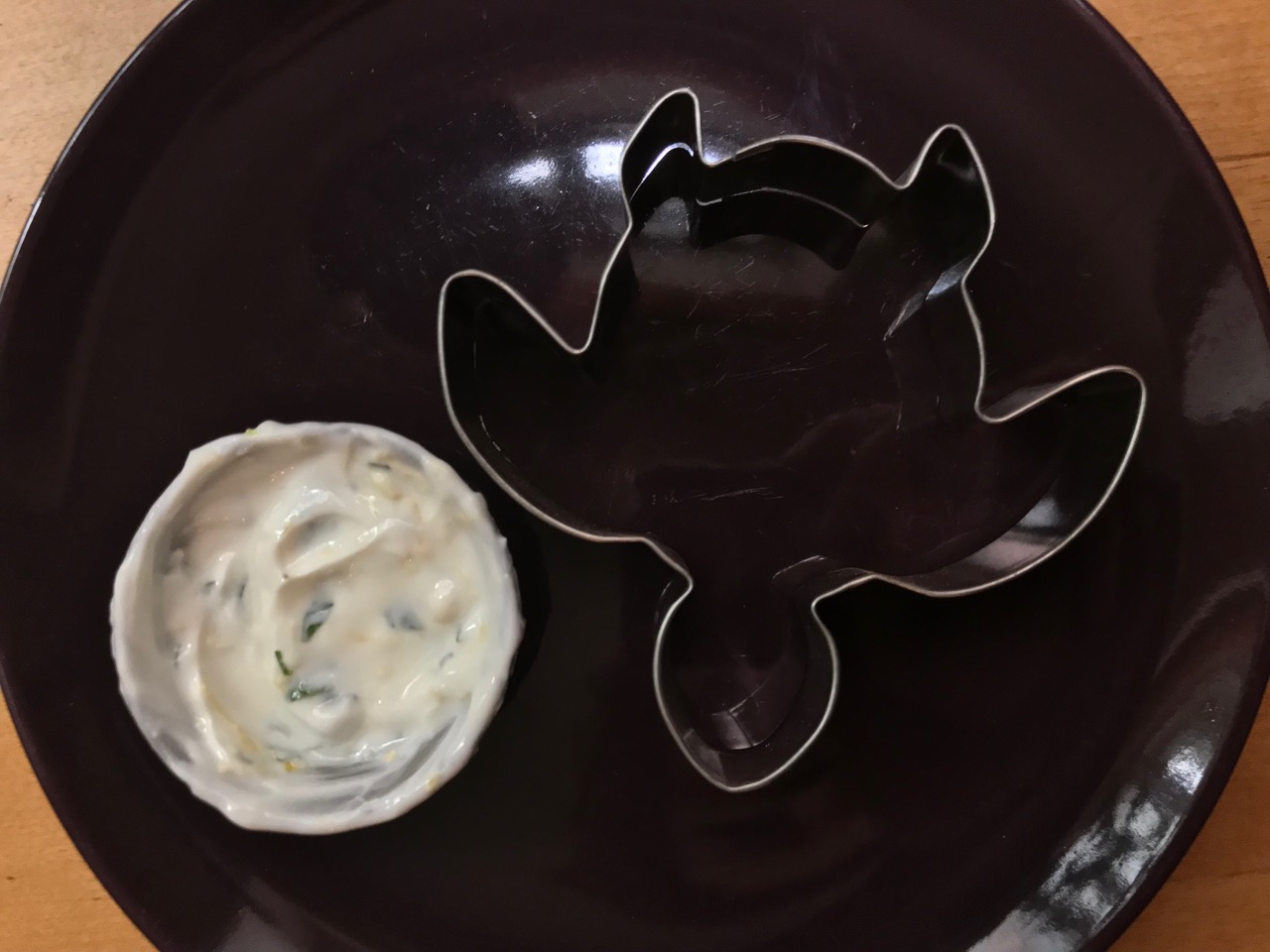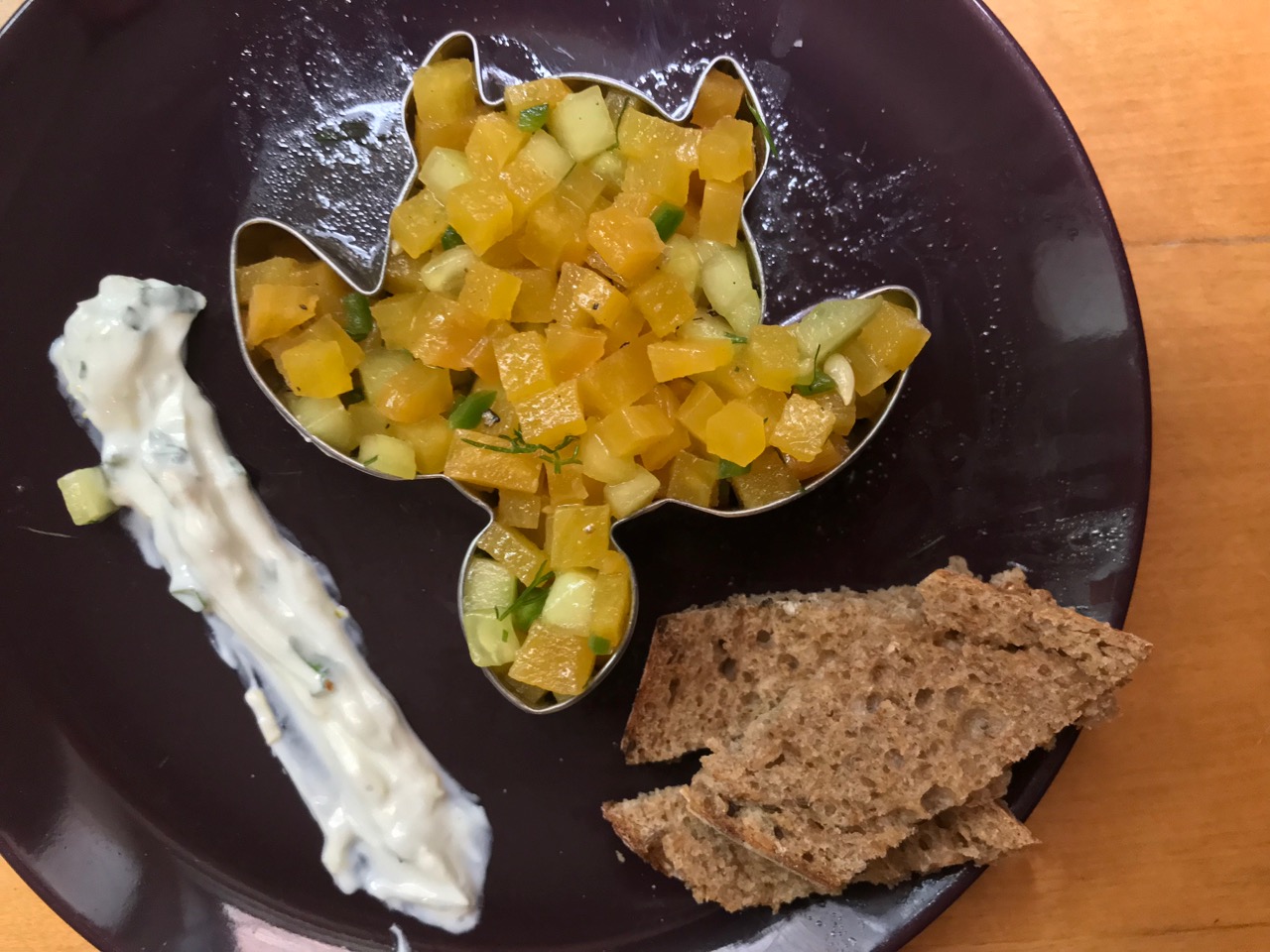 Makes two good portions.
Ingredients:
1 golden beet
1/2 medium cucumber
1 small jalapeno
1 tbsp vinegar (I used apple cider)
1 tsp olive oil
1 big dollup of Greek yogurt
some fresh herbs- like dill or basil, etc
a bit of lemon zest and some juice if you have it (1/2 tsp)
Boil the beet until it is tender, let it cool a bit and then peel off the skin. I cut mine into a square so I could easily cut that into tiny cubes. (You can use the outsides for salad toppings or just eat them!)
Peel and turn the cucumber into tiny little cubes too. Dice up the jalapeno and toss with the beets and cucumber cubes. Whisk together the vinegar, lemon juice, and oil, and fold into the beets. Add a gorgeous amount of salt and pepper to taste.
Take a big spoonful of Greek yogurt and mix in the herbs and lemon zest.
If you have time, let the beet mixture and the yogurt sauce sit in the fridge to combine for an hour or so. If not, just eat them together.
Oh and if you don't have a ring mold, just use your favorite cookiecutter to plate the carpaccio. *or you can just spoon it out on a plate..
Eat them together, maybe with a little toast on the side (especially if it is your experimental sourdough..)
Enjoy!
(turtles are cool)