It is that time of year again. The time of year when a 15 dollar corned beef is just 4 and half dollars at the store, discounted for some reason I can't seem to figure out..
And in our pantry are these beer jams that I bought Meg many months again. As a kind of gag gift, but also something I was hoping would be deliciously strange.. And they are..
Add to it a half can of leftover beer that I could just not finish one night, and for some reason, I put in the fridge, open, for a few days. This is really the only thing to do with it..
Also, the slow cooker is magical.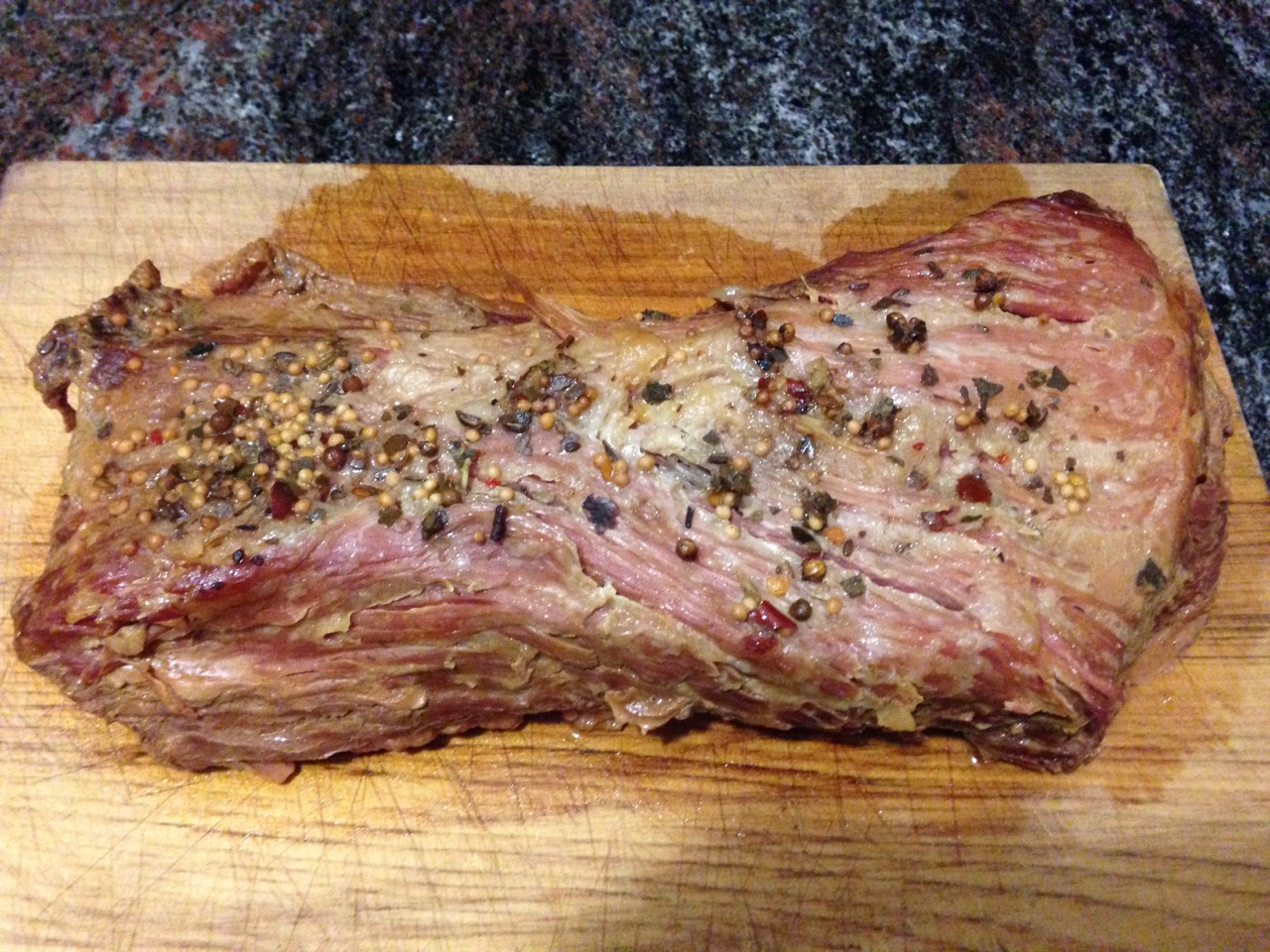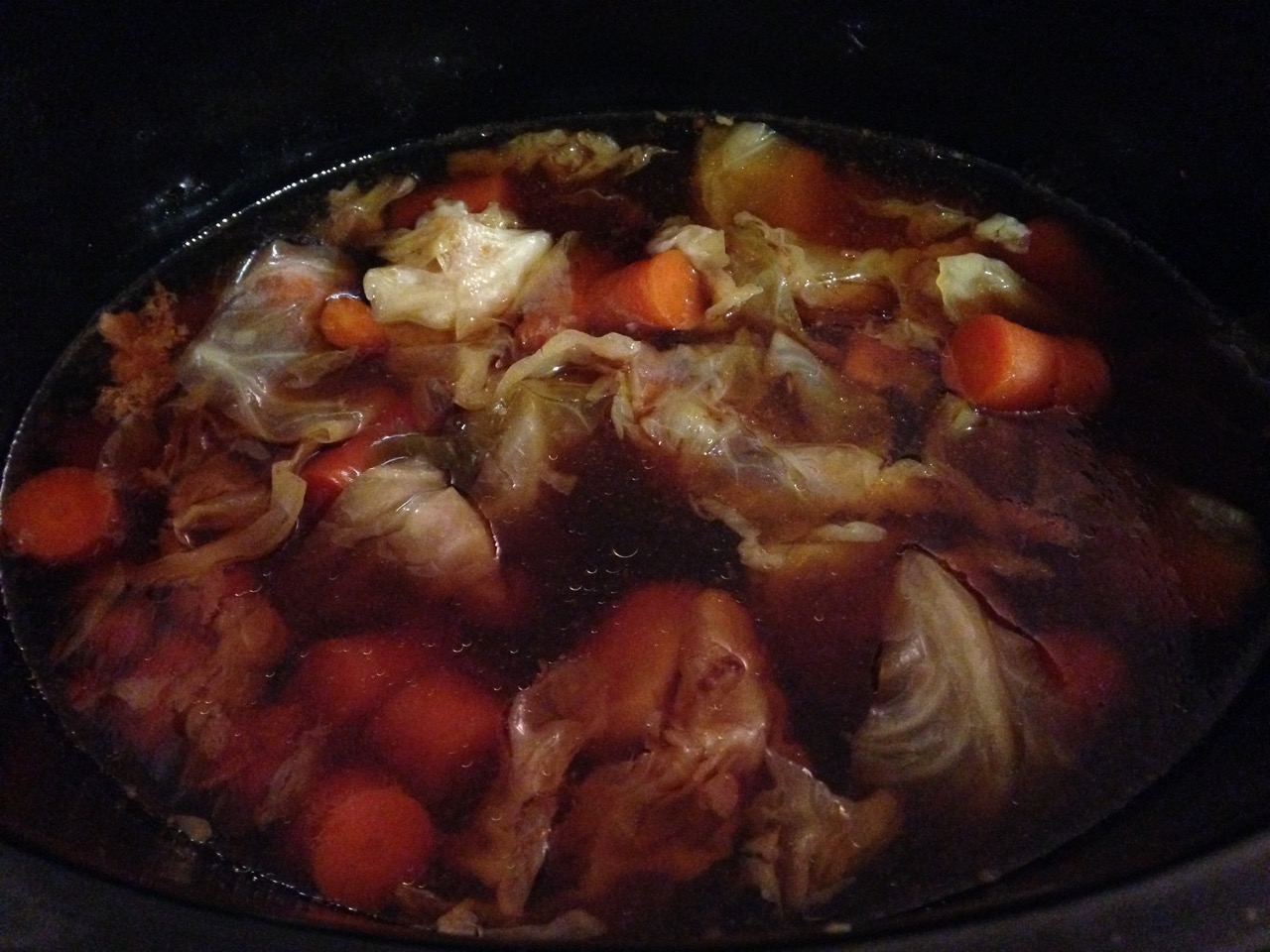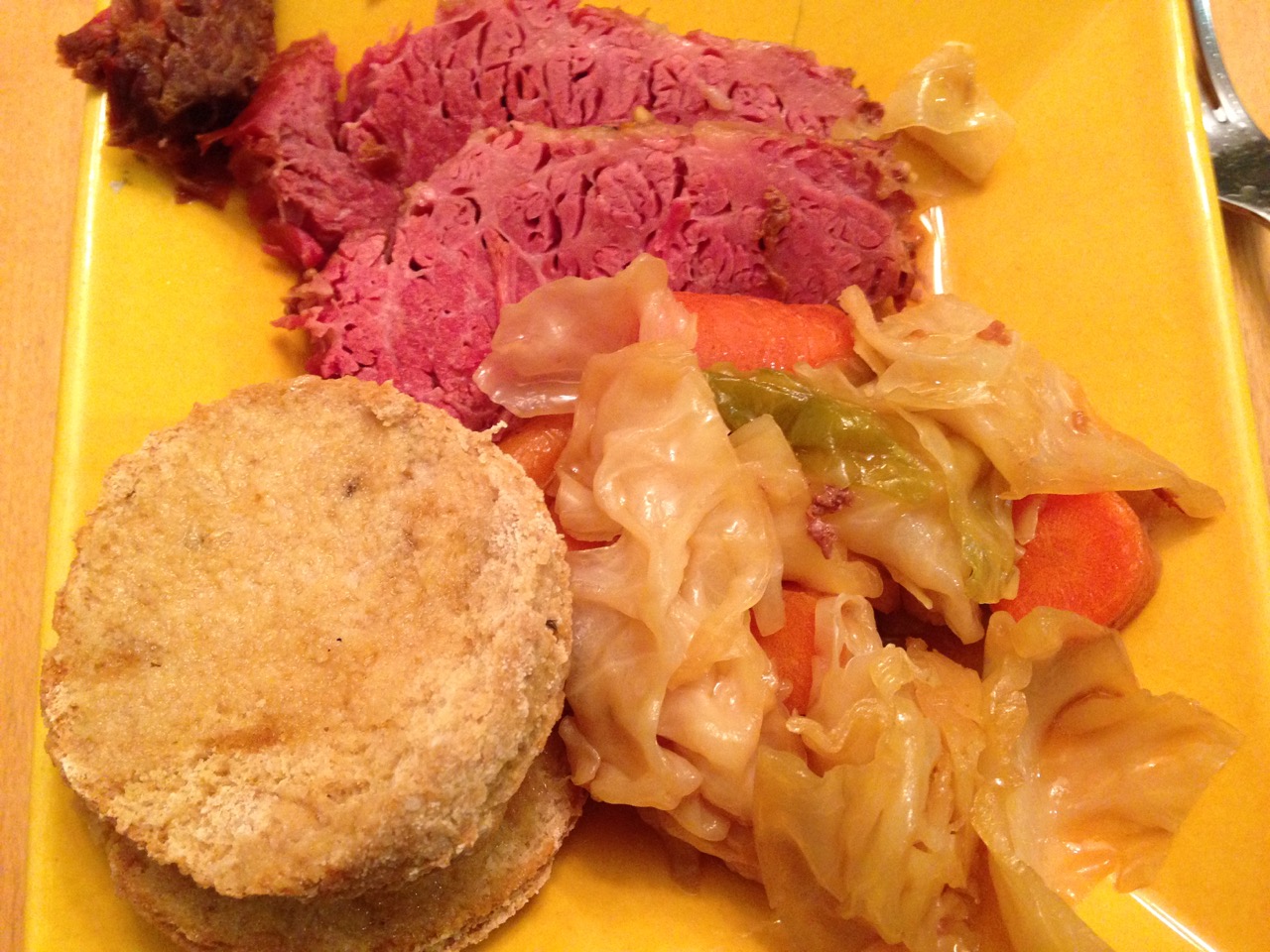 Ingredients:
1 corned beef brisket with spice packet
1/2 cup beer jam, black IPA if you have it
1 cup of water
1/2 can of leftover beer (about 1 cup)
1/2 cabbage, chopped
a handful of carrots, chopped
Put the corned beef in a slow cooker and sprinkle the spice packet on top. Add 1 cup of water and the beer jam. Set the slow cooker to high and cook for 2 hours.
Then rough chop the carrots and cabbage and add to the slow cooker, pushing them down into the bottom, under the beef. Add the leftover beer. Cook for another hour and a half, or until the veggies are soft and the beef is fork tender. You can turn it to low and let it sit for another hour or so if you aren't ready to eat.
Eat it with some horseradish, or soda bread biscuits.
Meg calls then hard tack, but I think they are great dipped in the beef juices..