I got this big batch of tiny jalapeños.
And while they are delightfully cute, they take a bit of work to stuff.
Well, on the bright side, you can use anything to stuff them, beans and rice and diced ham and cheese..
Anything really, even in small quantities..
It is a lesson in patience.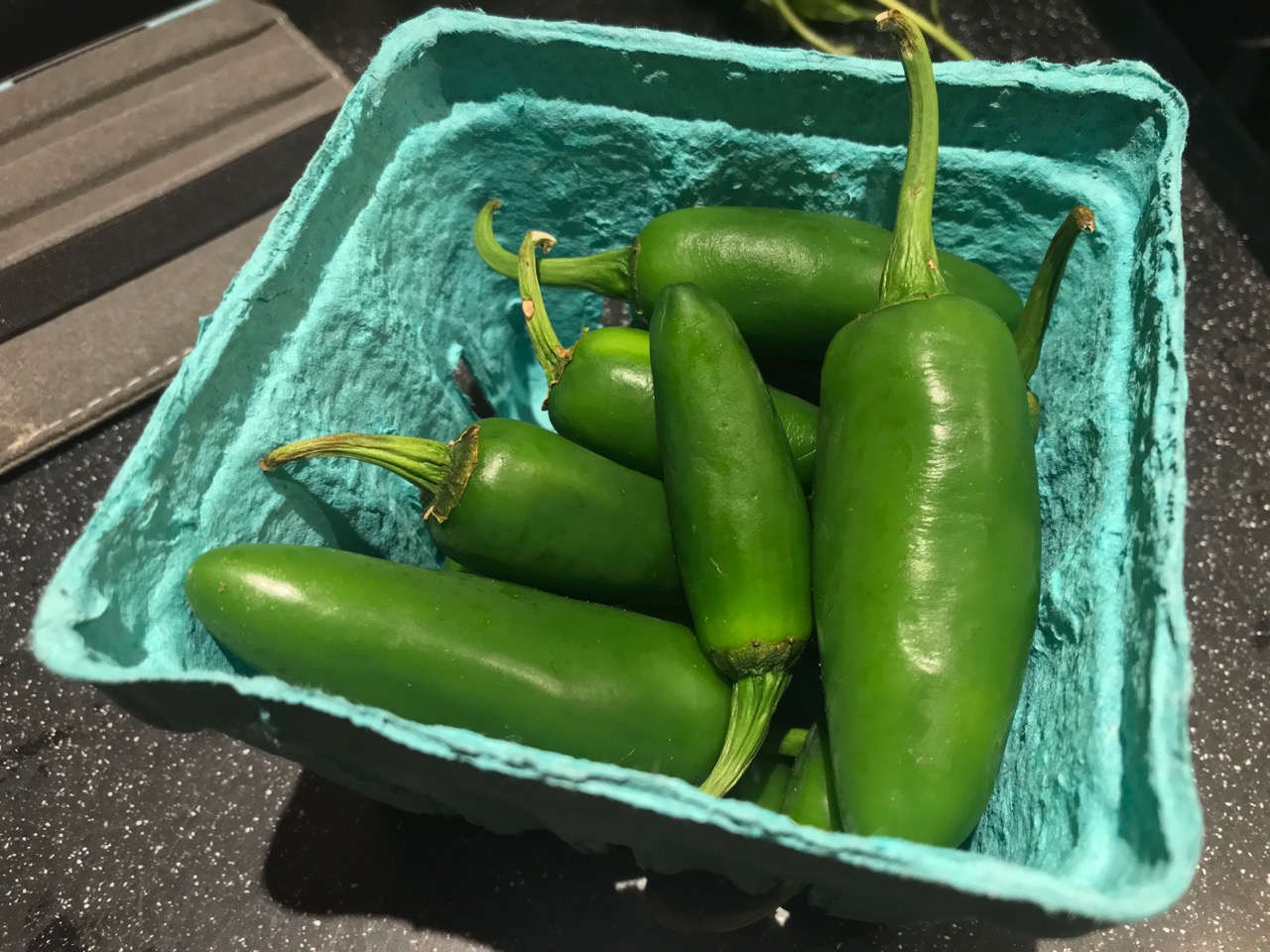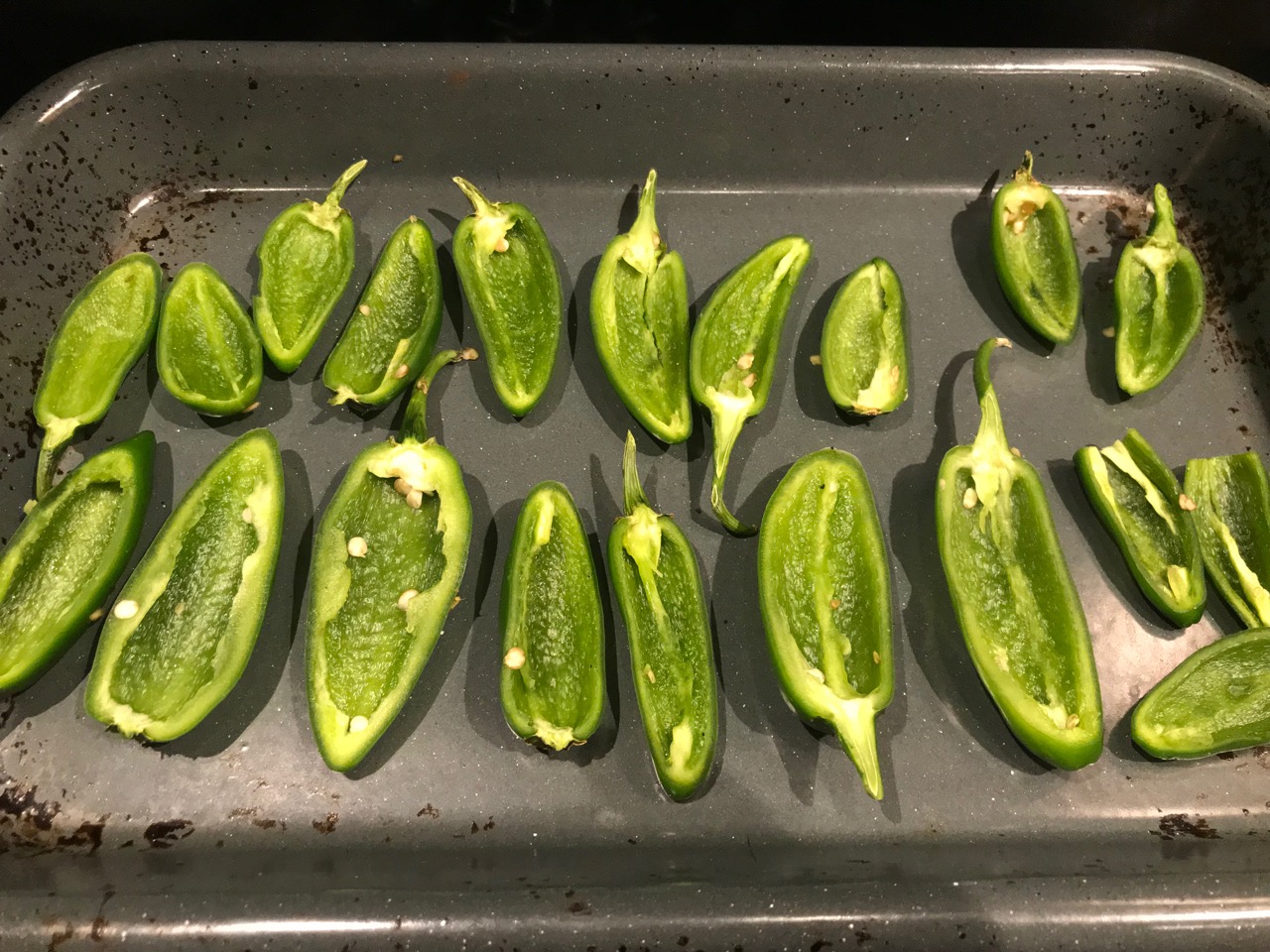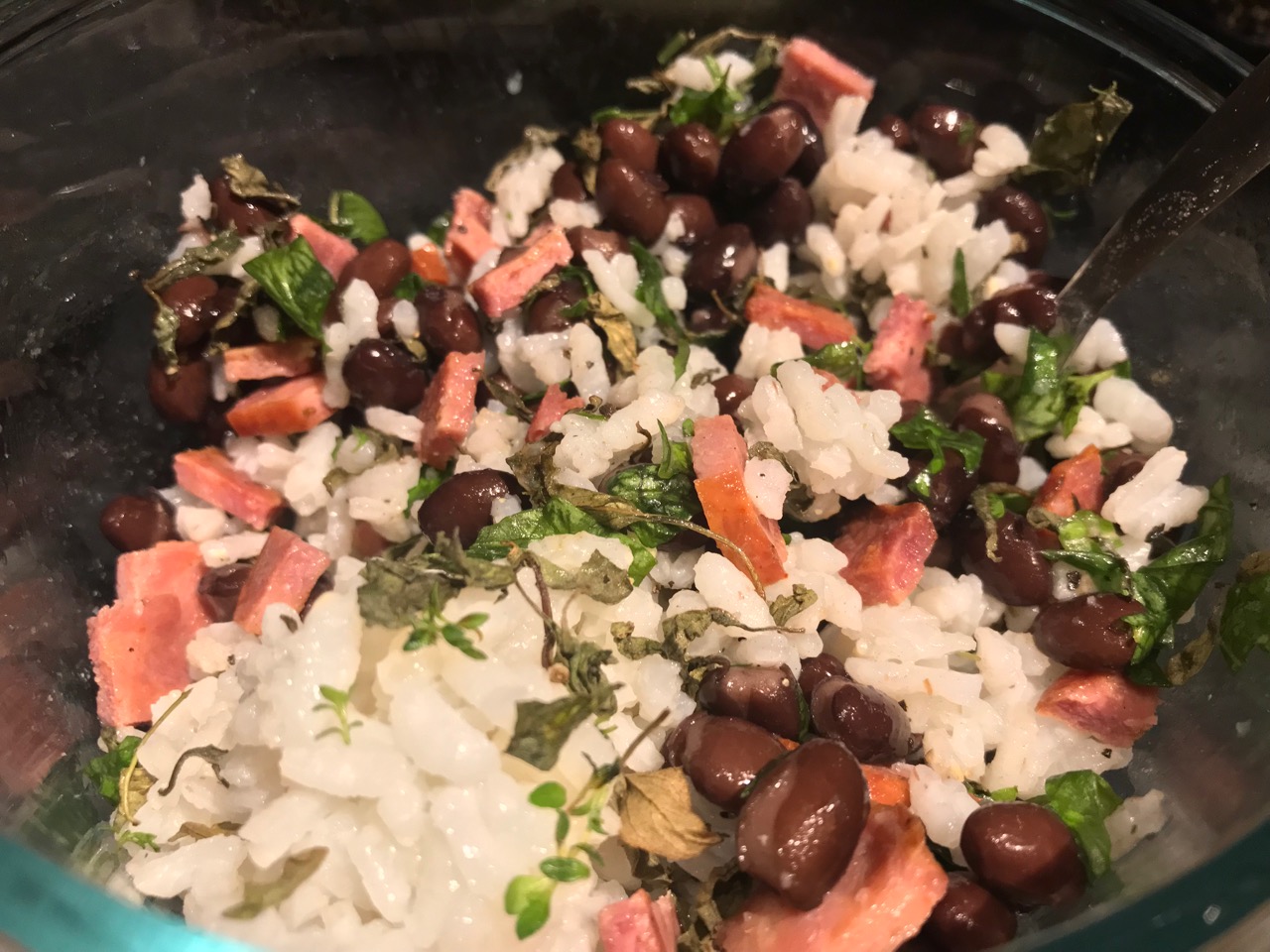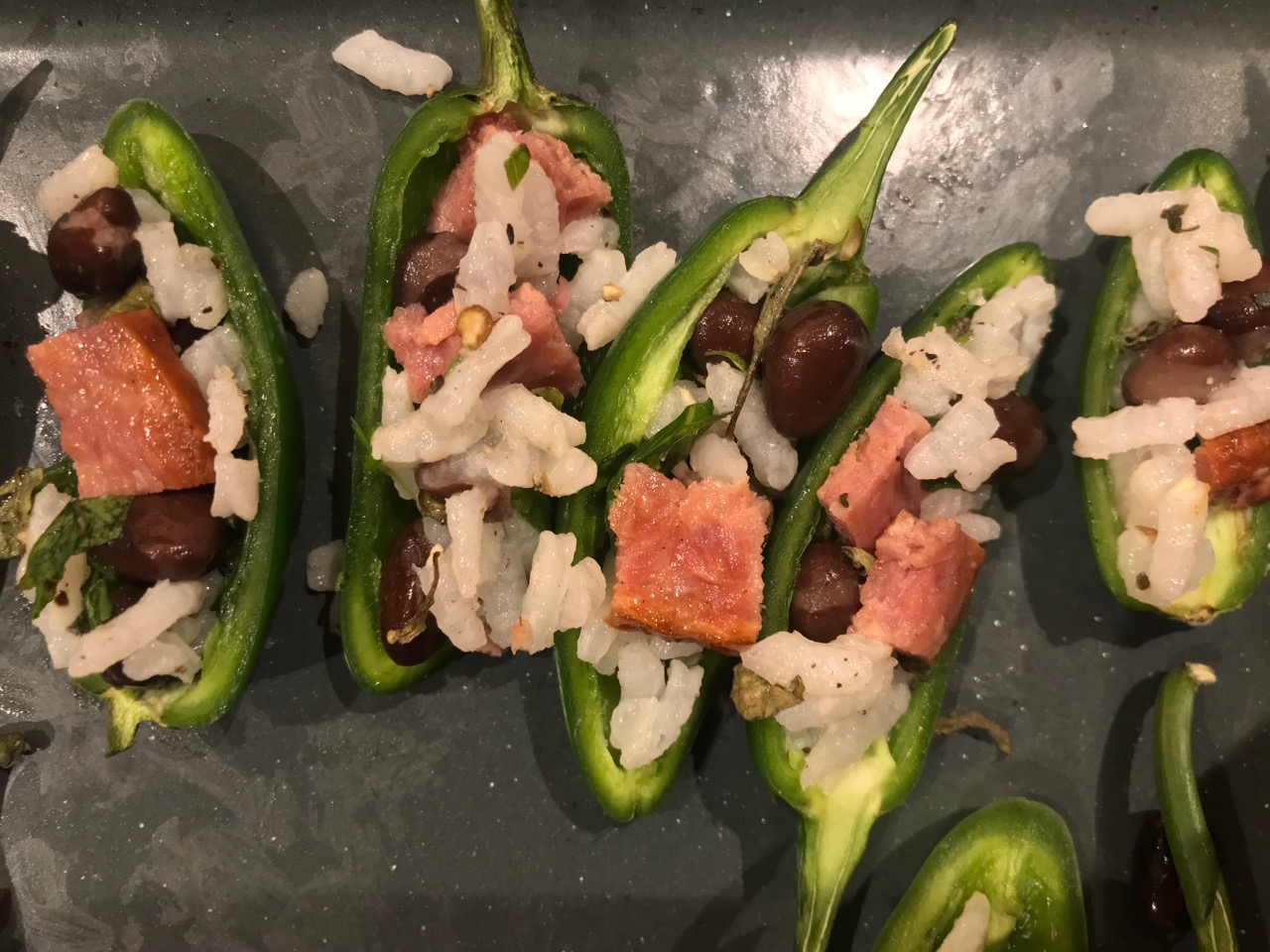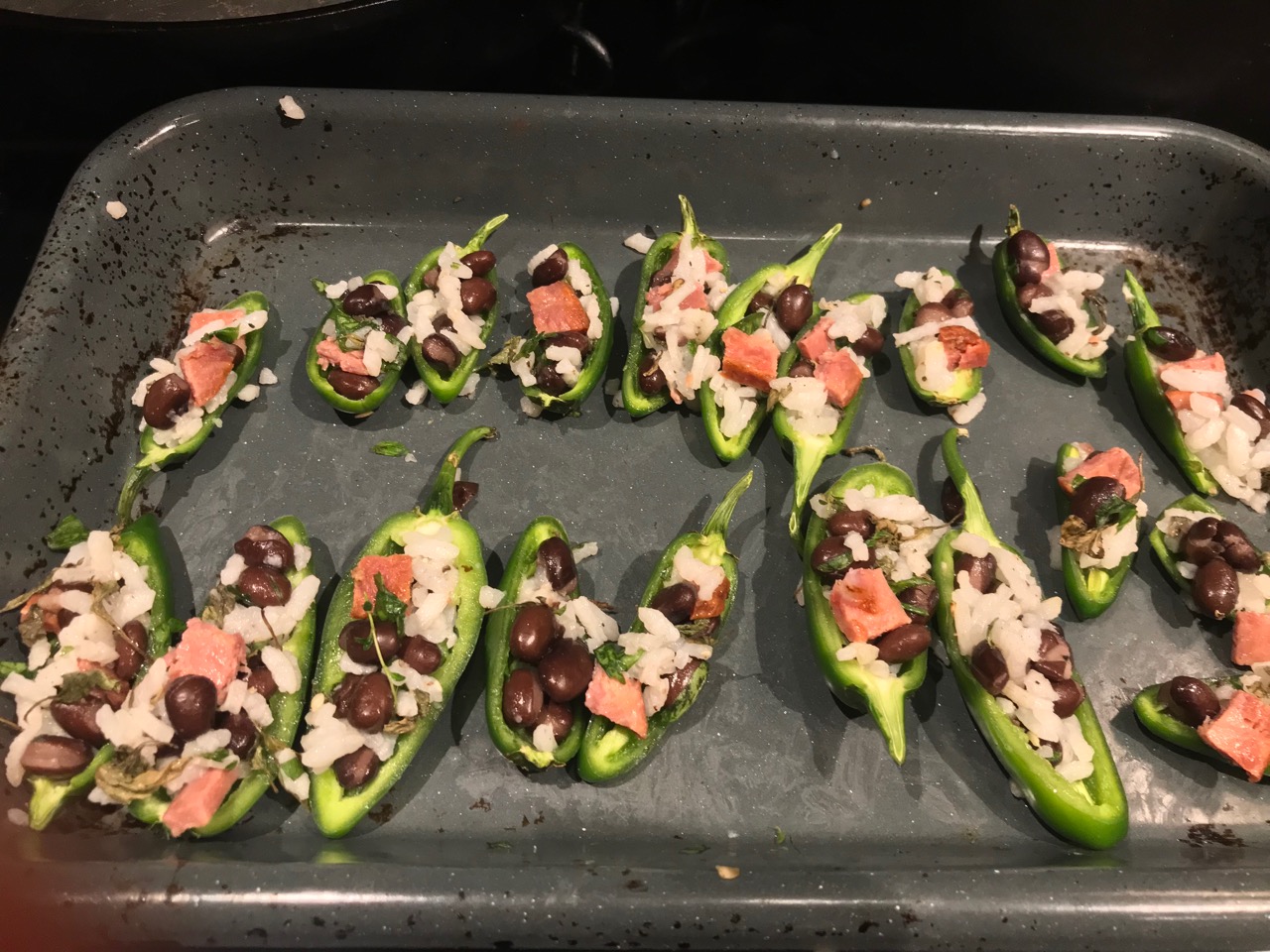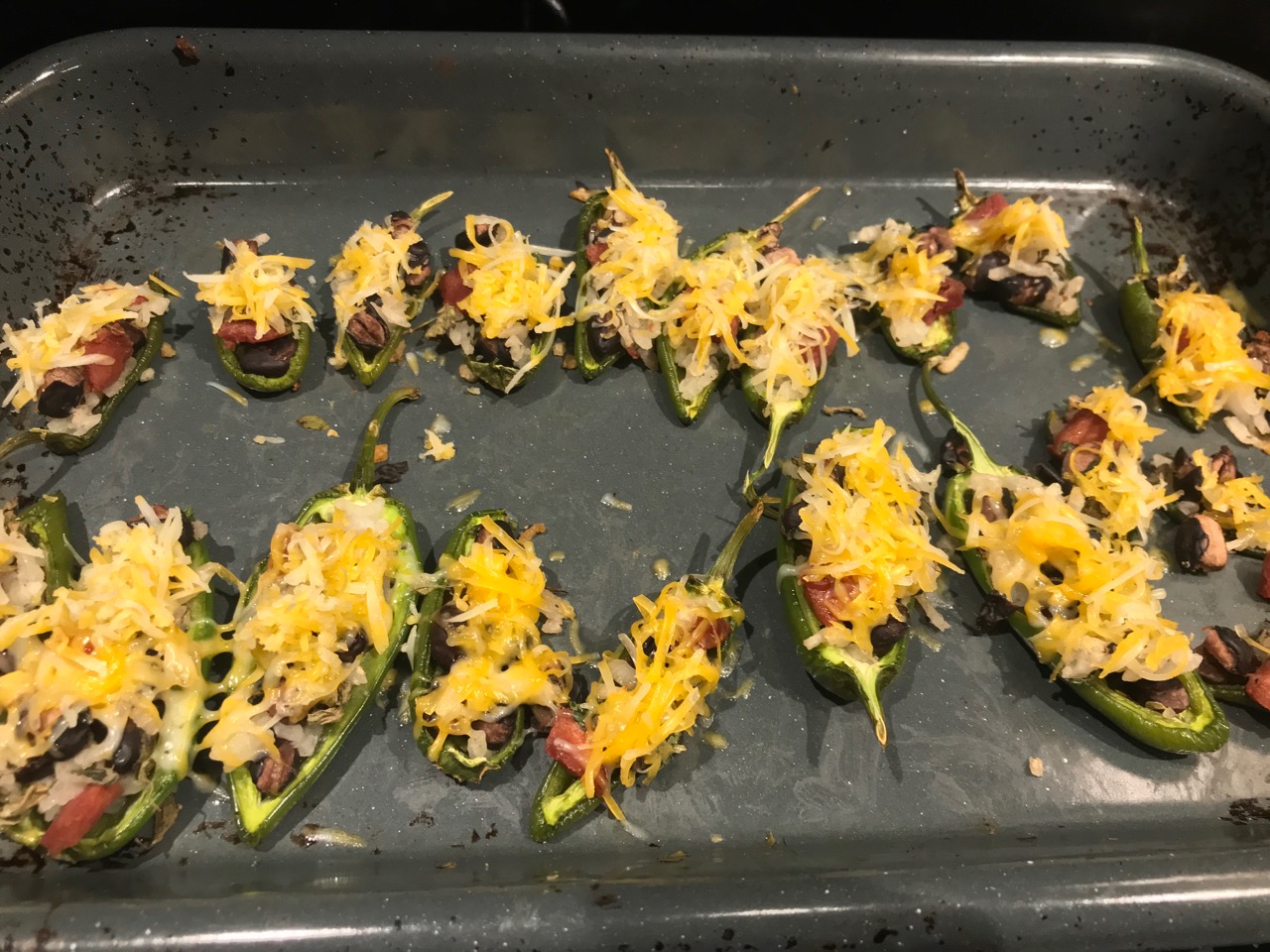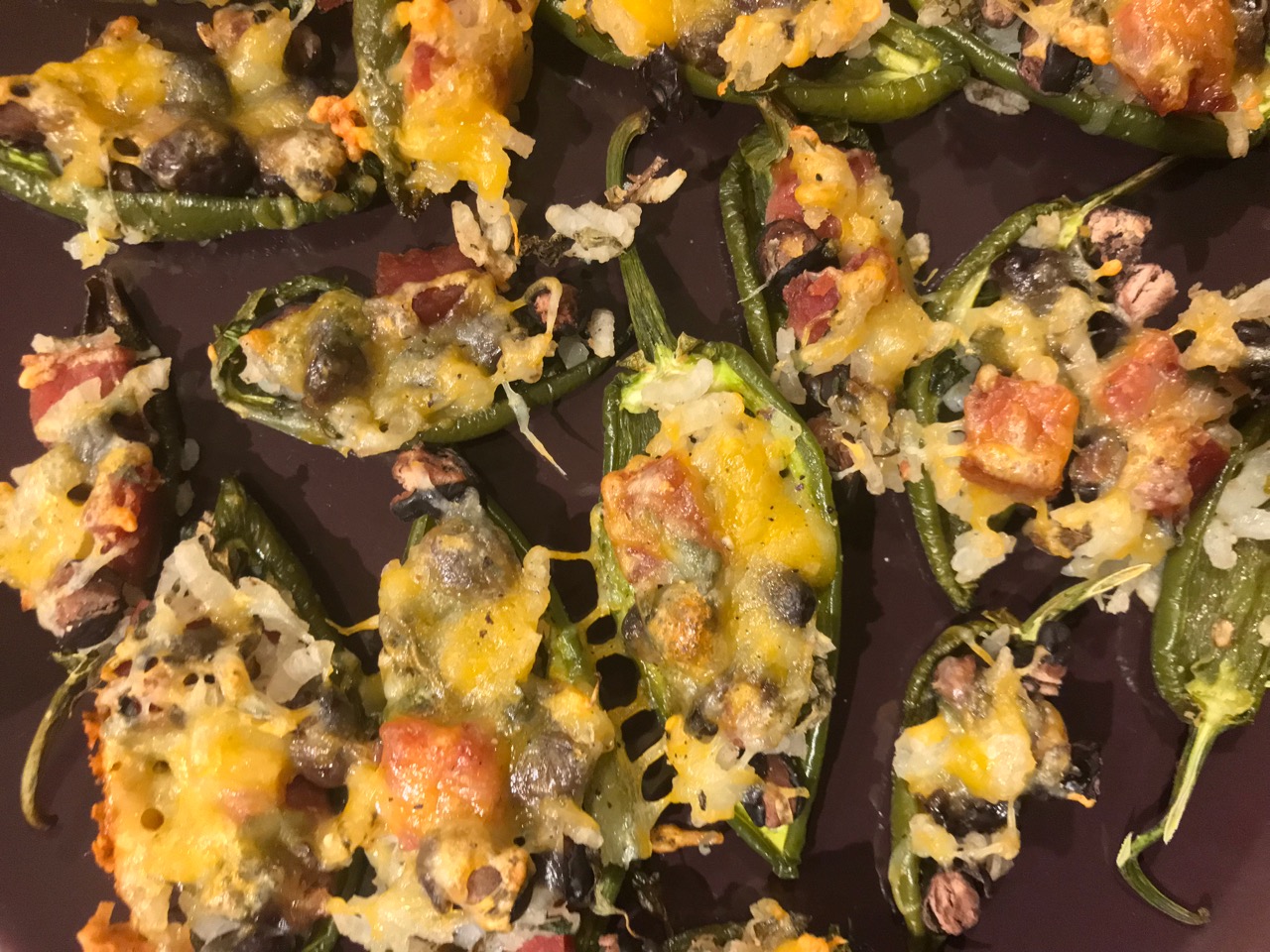 Ingredients:
10-12 small jalapeños, halved, seeded and de-ribbed
a bit of rice (1/4 cup?)
a bit of black beans (1/4 cup?)
a bit of diced ham
a bit of shredded cheese
Halve the jalapeños and cut out the ribs and seeds. (wash your hands). Mix together any fillings you have- beans, rice, ham, etc. Add whatever you want. Season!
Using a spoon, fill each jalapeño half with some of the filling, pressing it down. Bake in a 350 degree oven for 20 minutes or until the peppers have softened.
Sprinkle some cheese on top of each one and back into the oven until the cheese is melted, 10 minutes or so.
Once they cool, they are so perfect to just pop into your mouth.
Like poppers. 🙂