Taquitos!
I made these to use up some leftover beans and garden Sungold tomatoes and heavy cream before going off on a long weekend camping trip.
Also, as a bonus, they make great breakfast camping treats over an early morning fire..
And they are so cute.
I love a good morning fire to scare off the dew.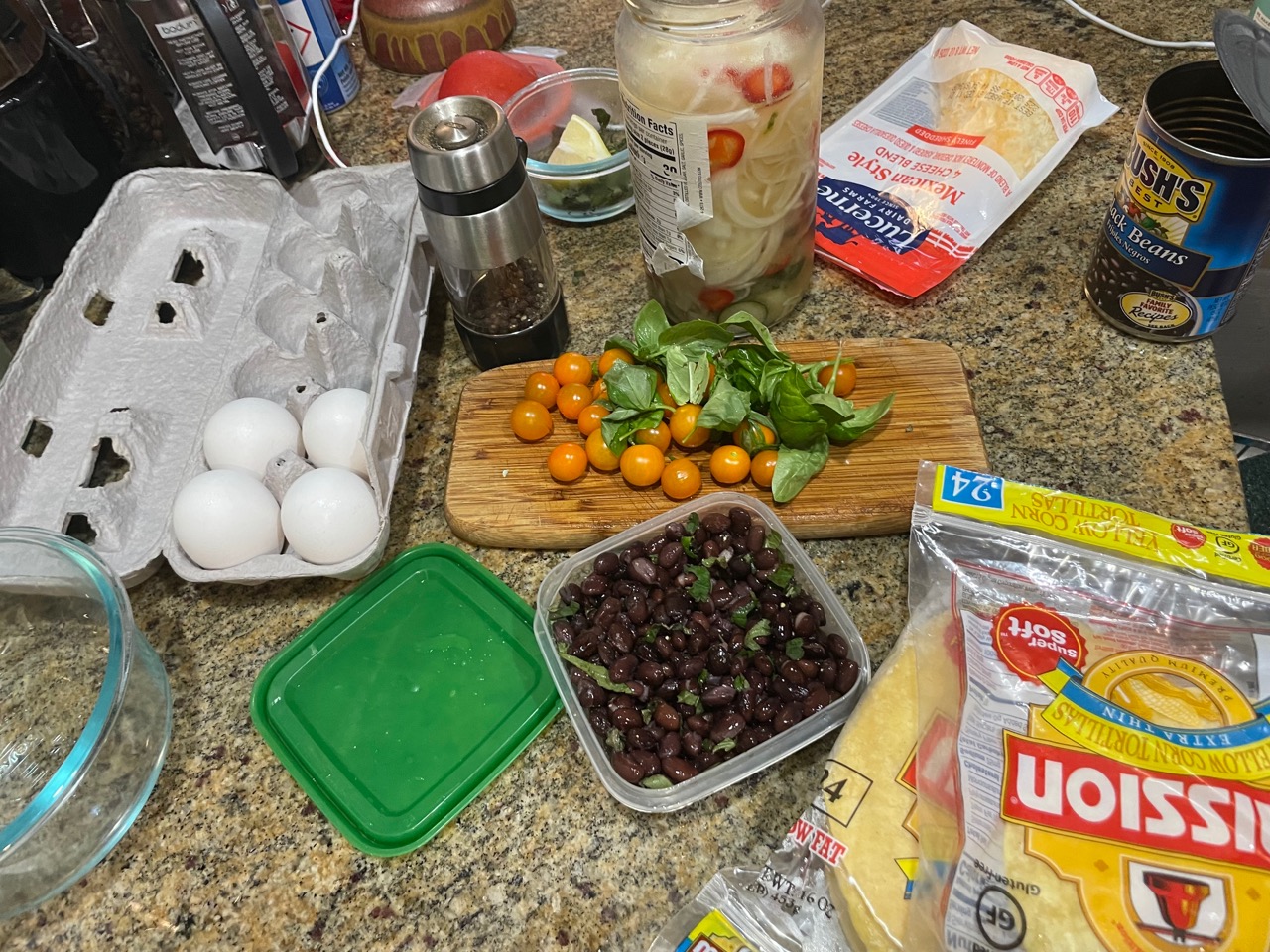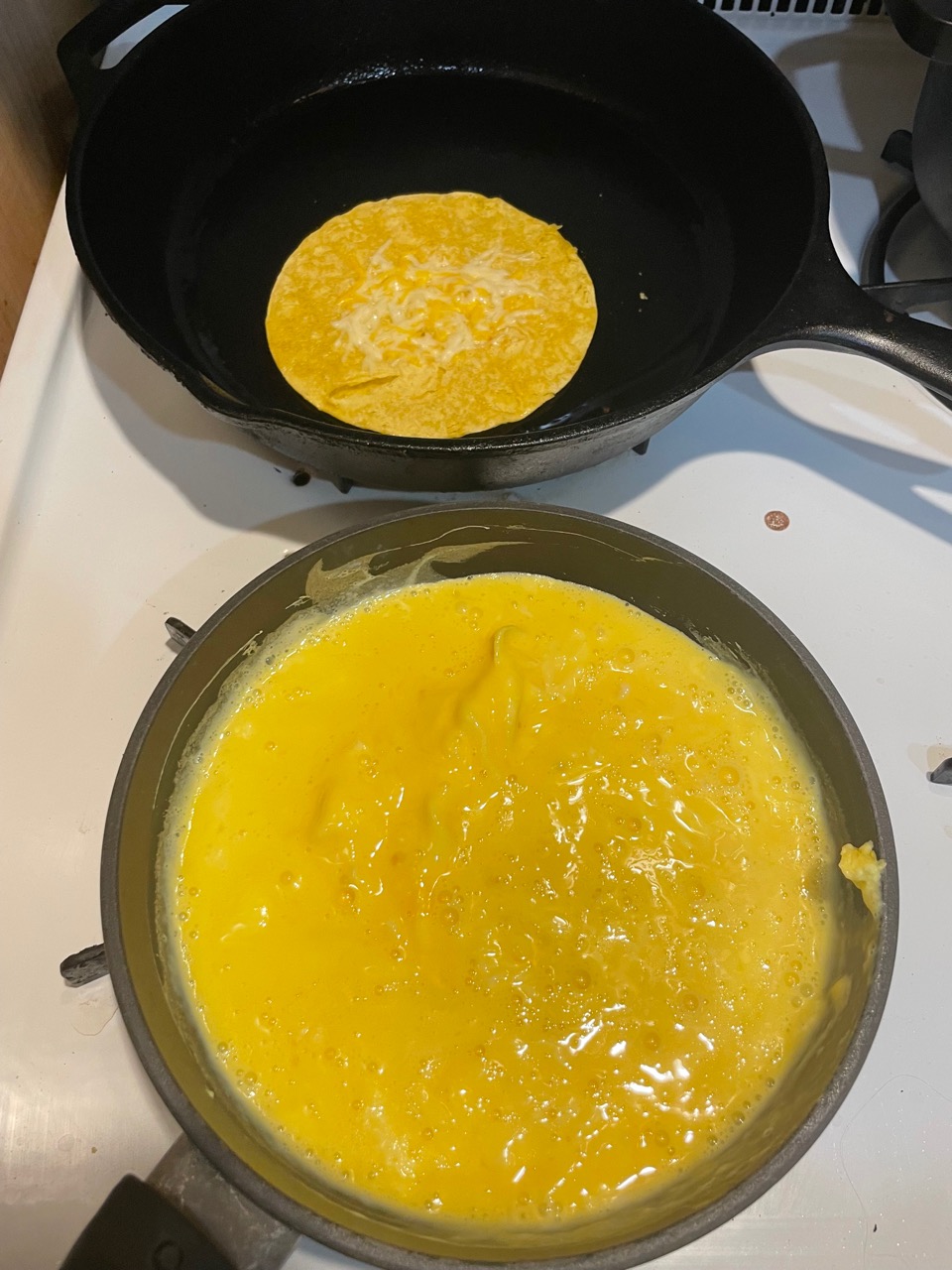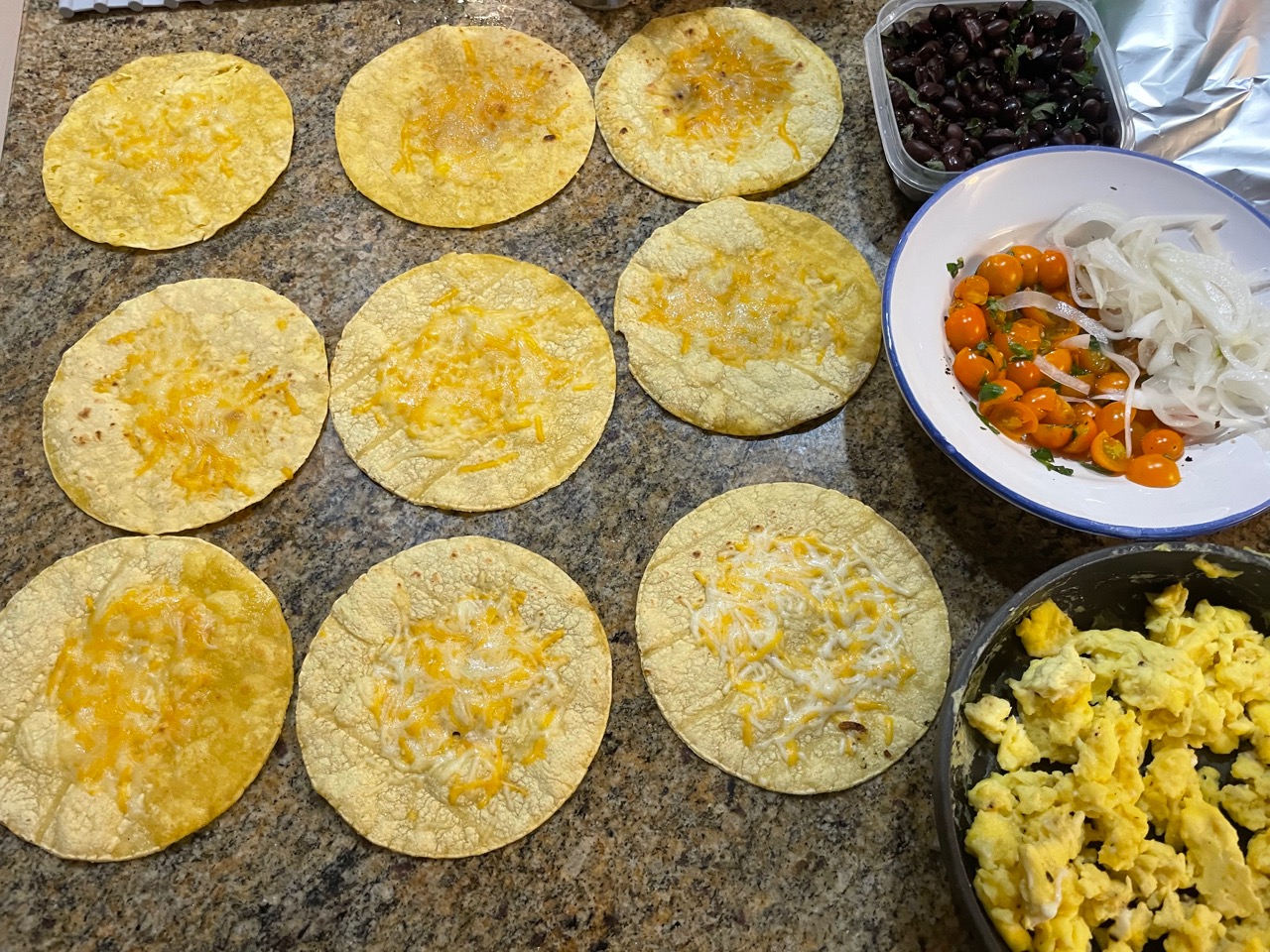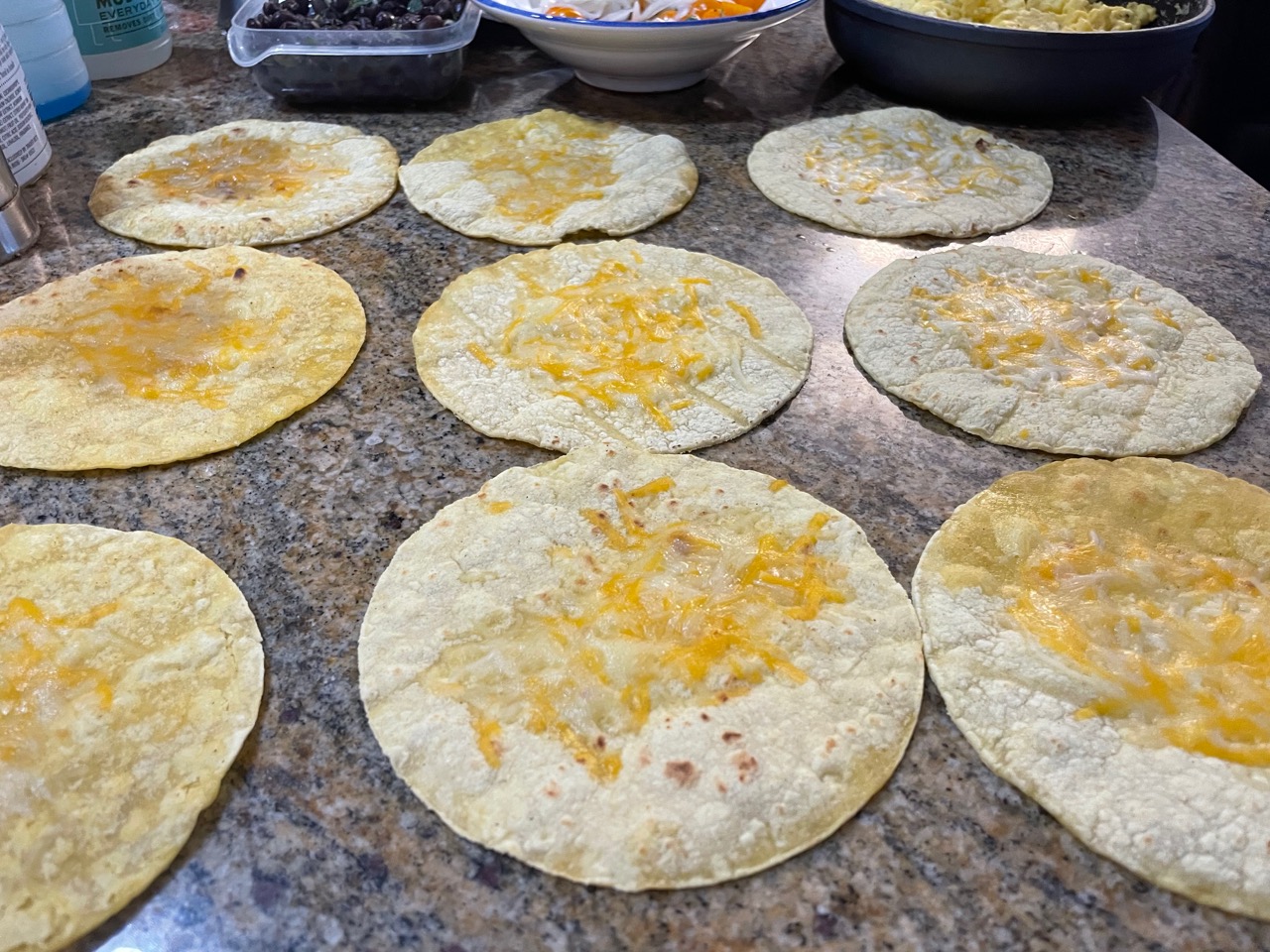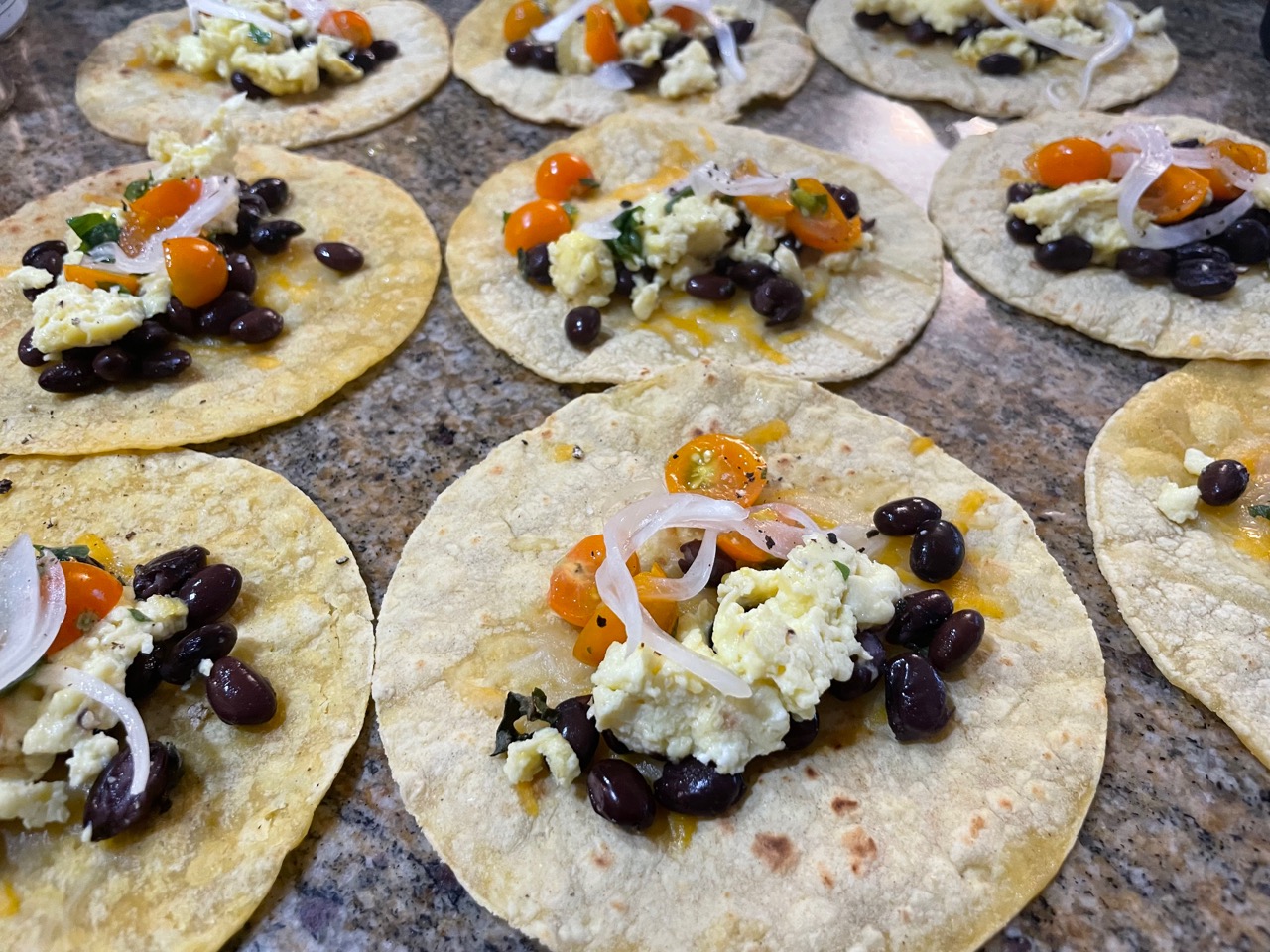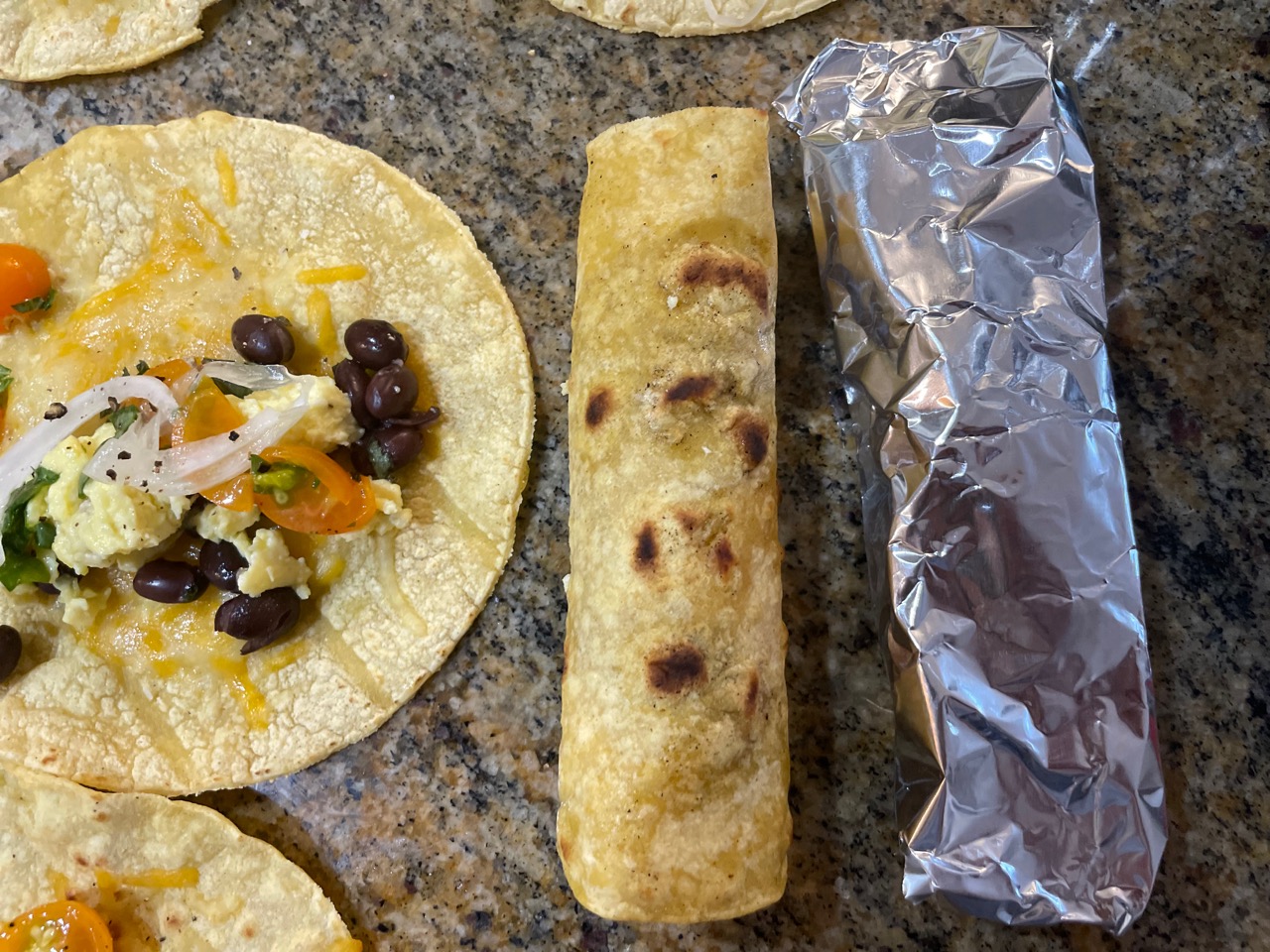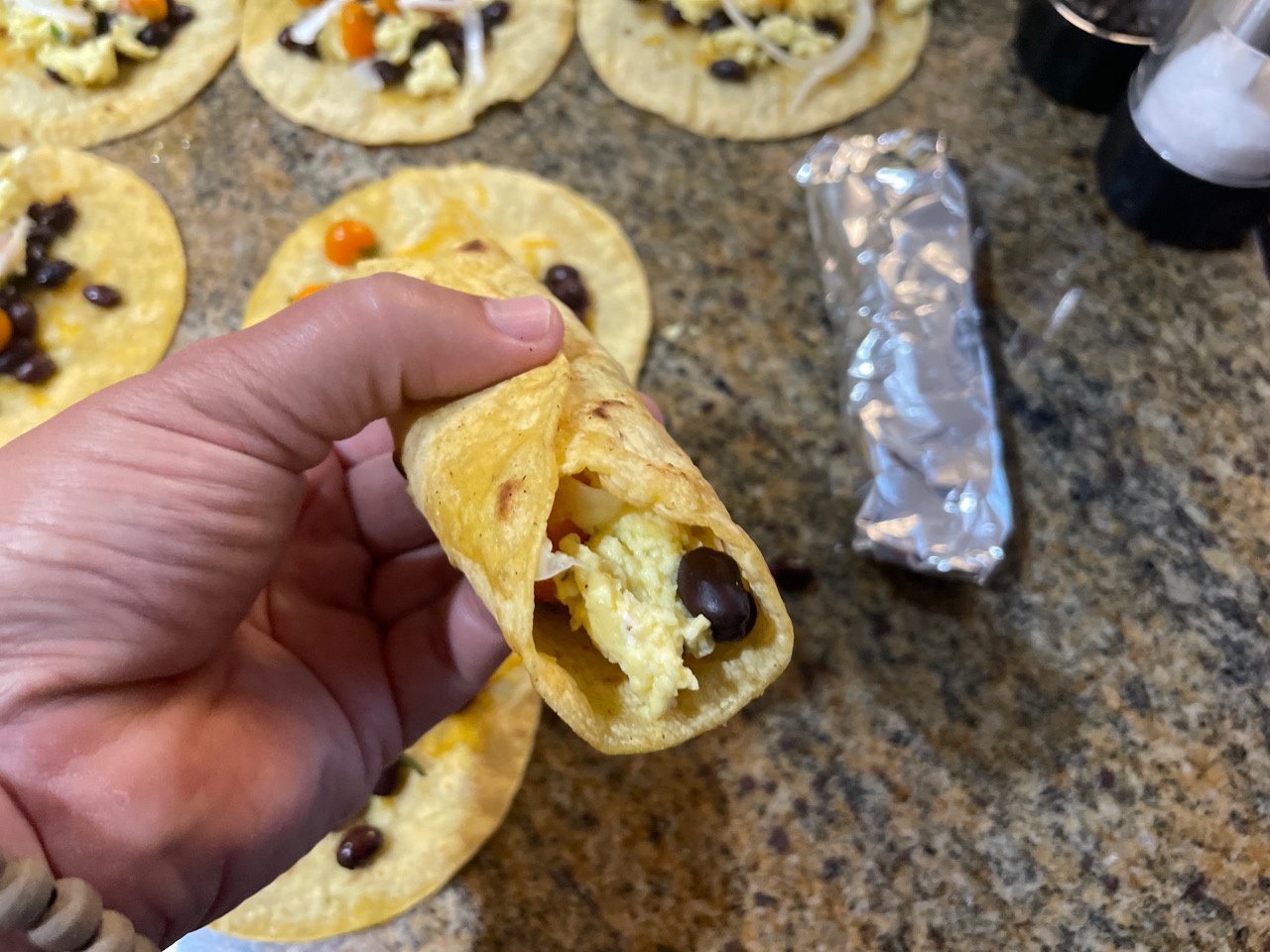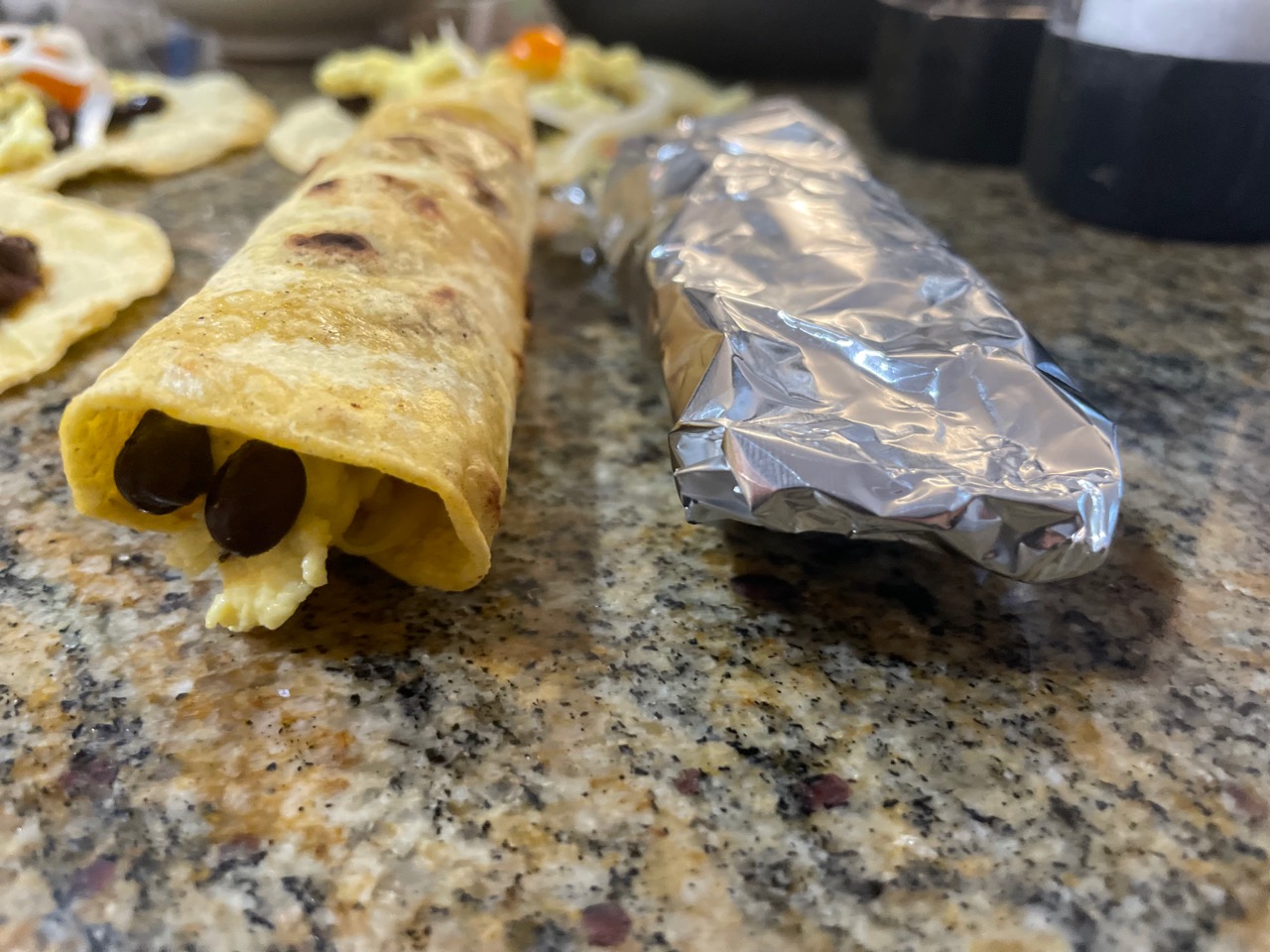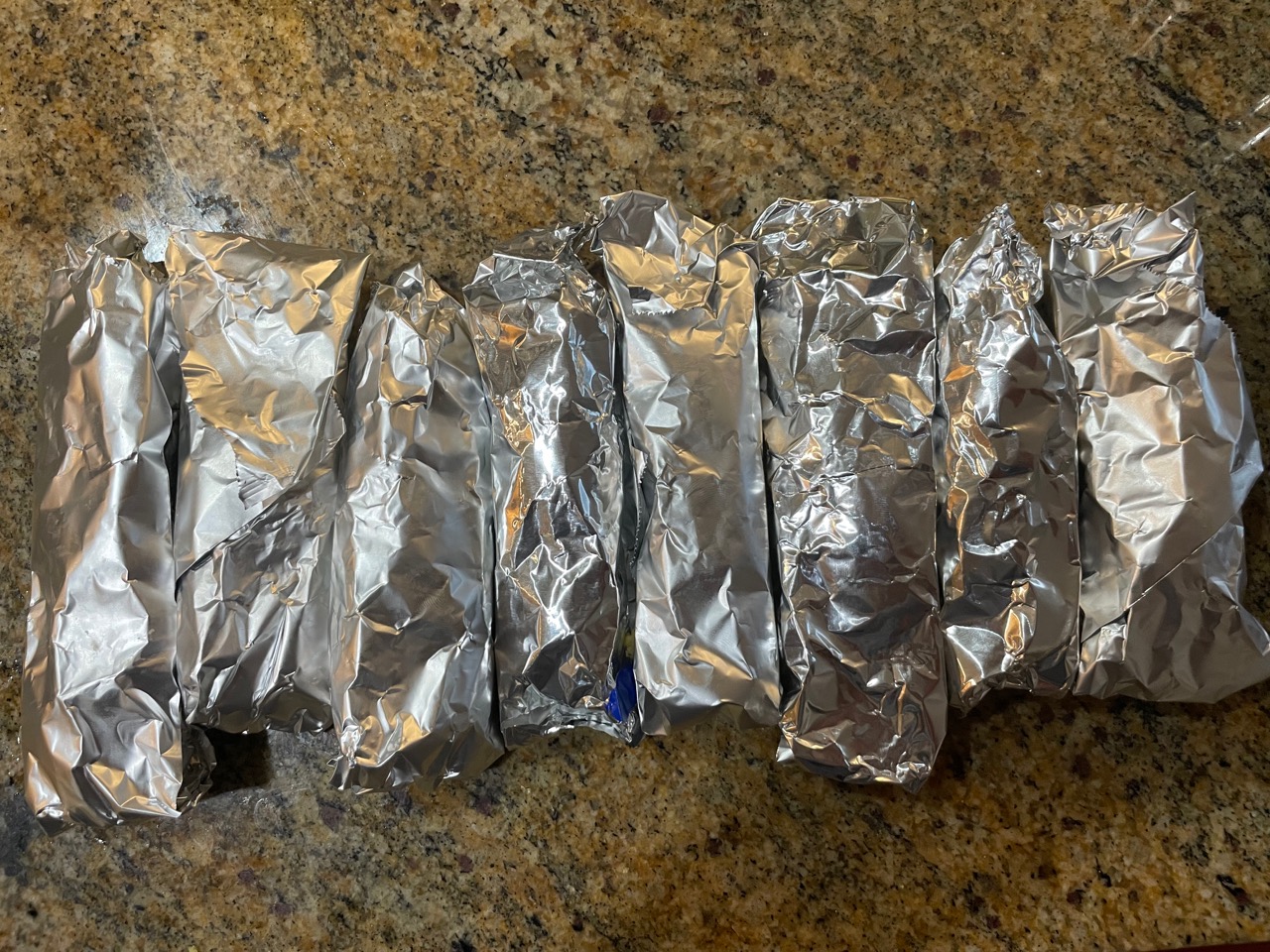 Ingredients:
9 small thin corn tortillas
1 cup of shredded cheese
pat of butter
4 medium eggs
a splash of cream (if you have it)
½ cup black beans
juice from ½ lemon
a handful or two of Sungold tomatoes (or a tomato)
a few sprigs of basil
some pickled onions
other things? optional foil
Prep your buffet of fillings before rolling up your taquitos.
I warmed up the corn tortillas in my skillet, flipping them and adding a bit of cheese to melt into the tortillas. Don't cook them too long or they get too crunchy and hard to roll up. 1 minute or two each, just to get them pliable for easy rolling..
Soft scramble up the eggs by melting a pat of butter and then adding the eggs scrambled with cream. Cook slowly on low heat stirring and stirring until you get nice small curds. Season.
Drain your black beans and then add some lemon juice and season really well. Have fresh herbs? Add them (I think I had some pineapple sage).
Halve the sungolds (or chop up a tomato) and mix in minced basil with seasonings.
Now, set out your freshly warmed tortillas with cheese, add a bit of egg, some beans, a few tomatoes, and a pickled onion or two to each one. Be careful not to fill them too much; you want to be able to roll them up into little taquitos..
Now, roll them up! I also rolled each of mine in foil and stuck them in the freezer for a few days, so I can just lay them over the fire pit grates to give them a little shock in the morning and warm up my soul.
Now, go outside!!