I am having a pantry week.
Like, only eat food that you can find in the house..
A head of cauliflower is just asking for paprika.
The remaining 2 corn tortillas.
And some kind of bean blitzed thing. It isn't a hummus, but it is inspired by it (and using whatever I have).
Quite the delicious lunch, actually..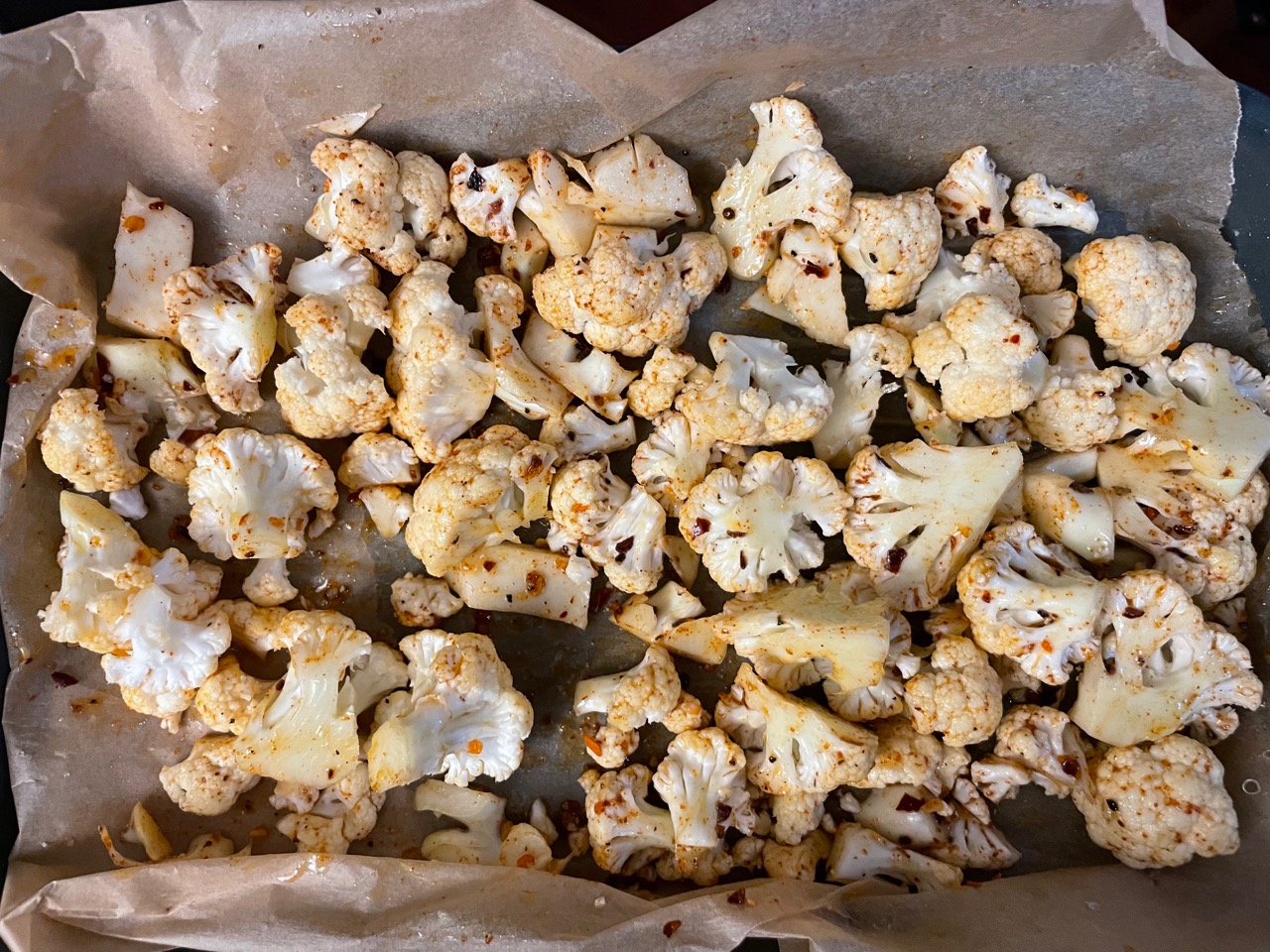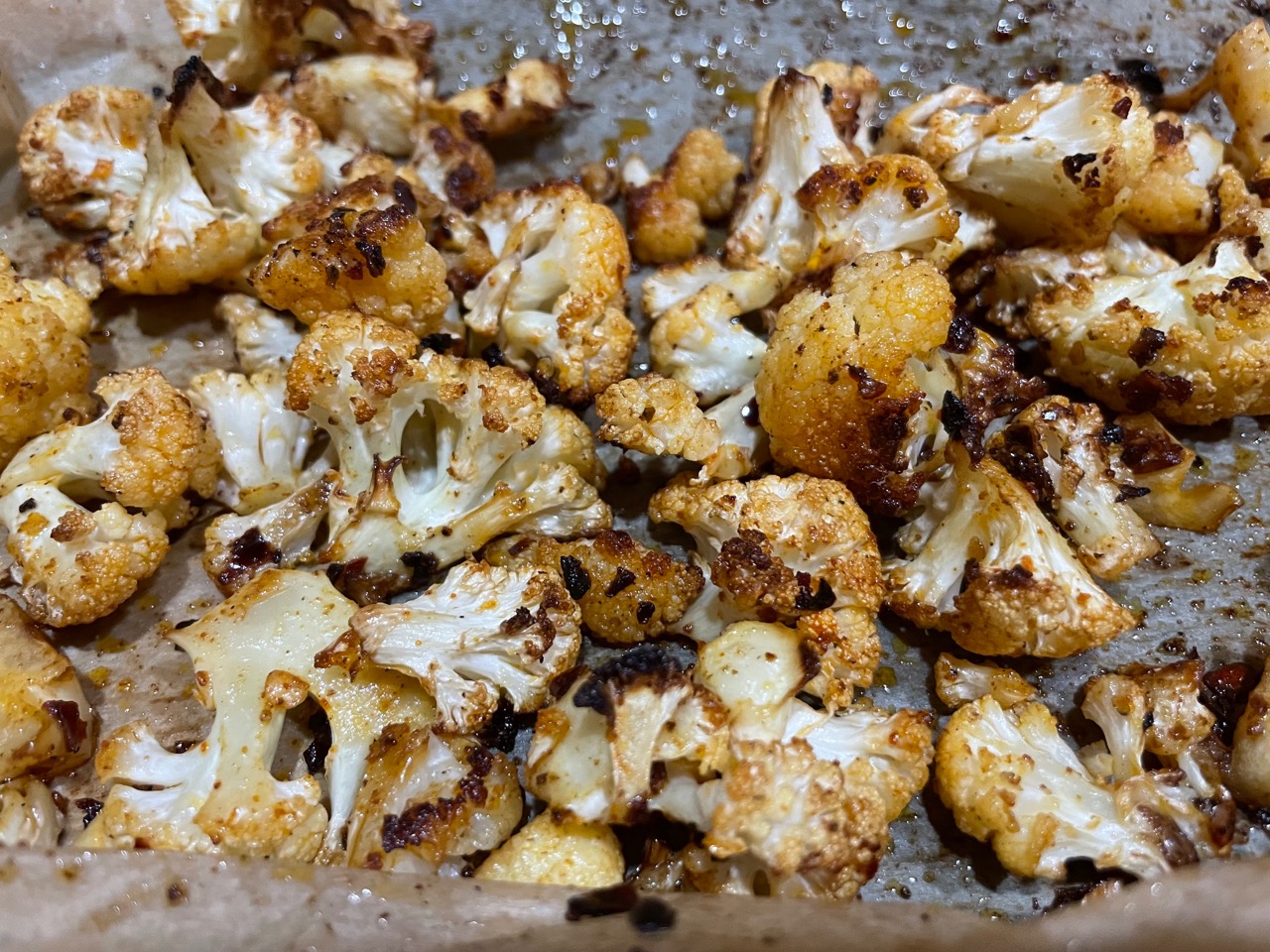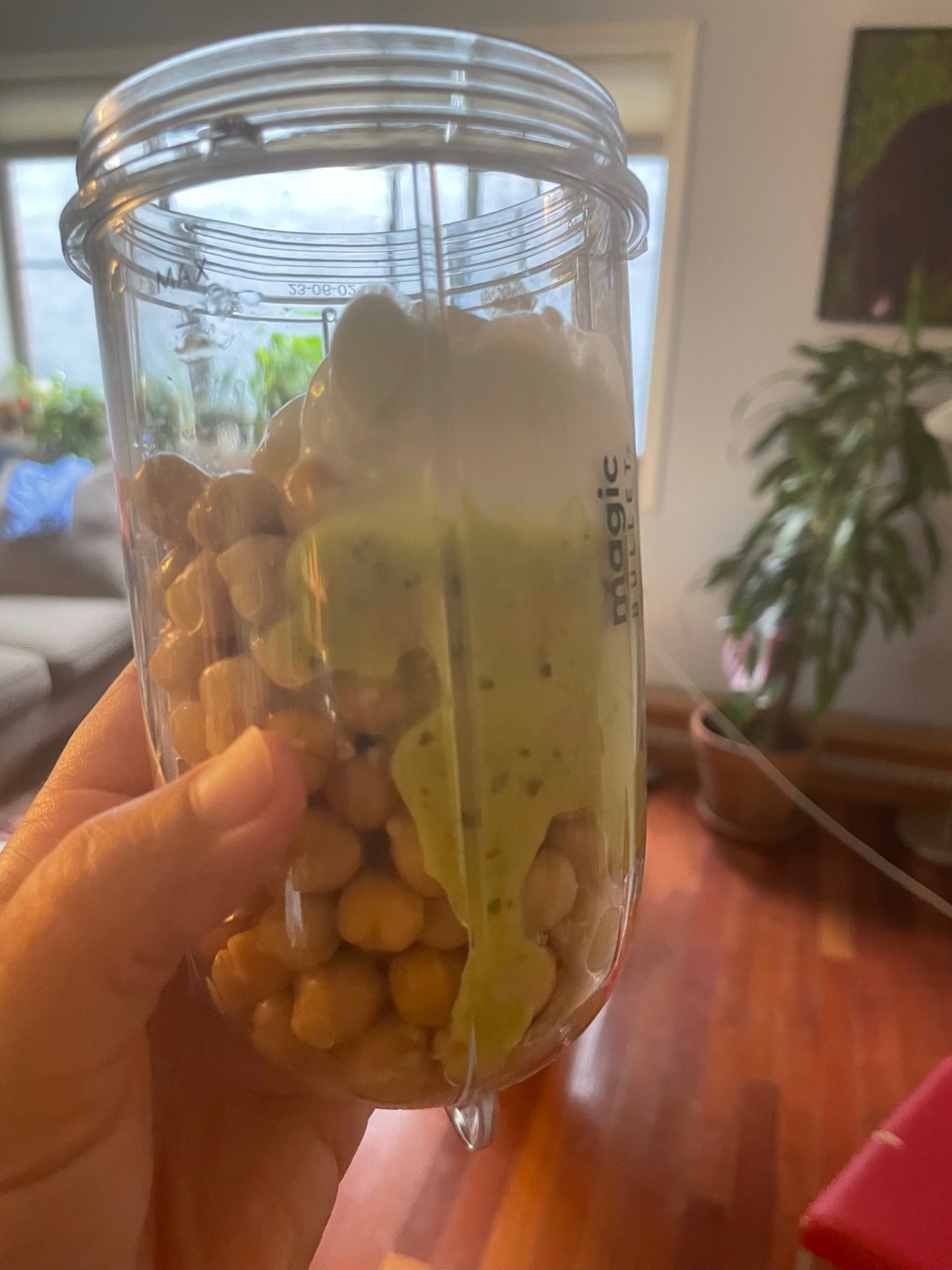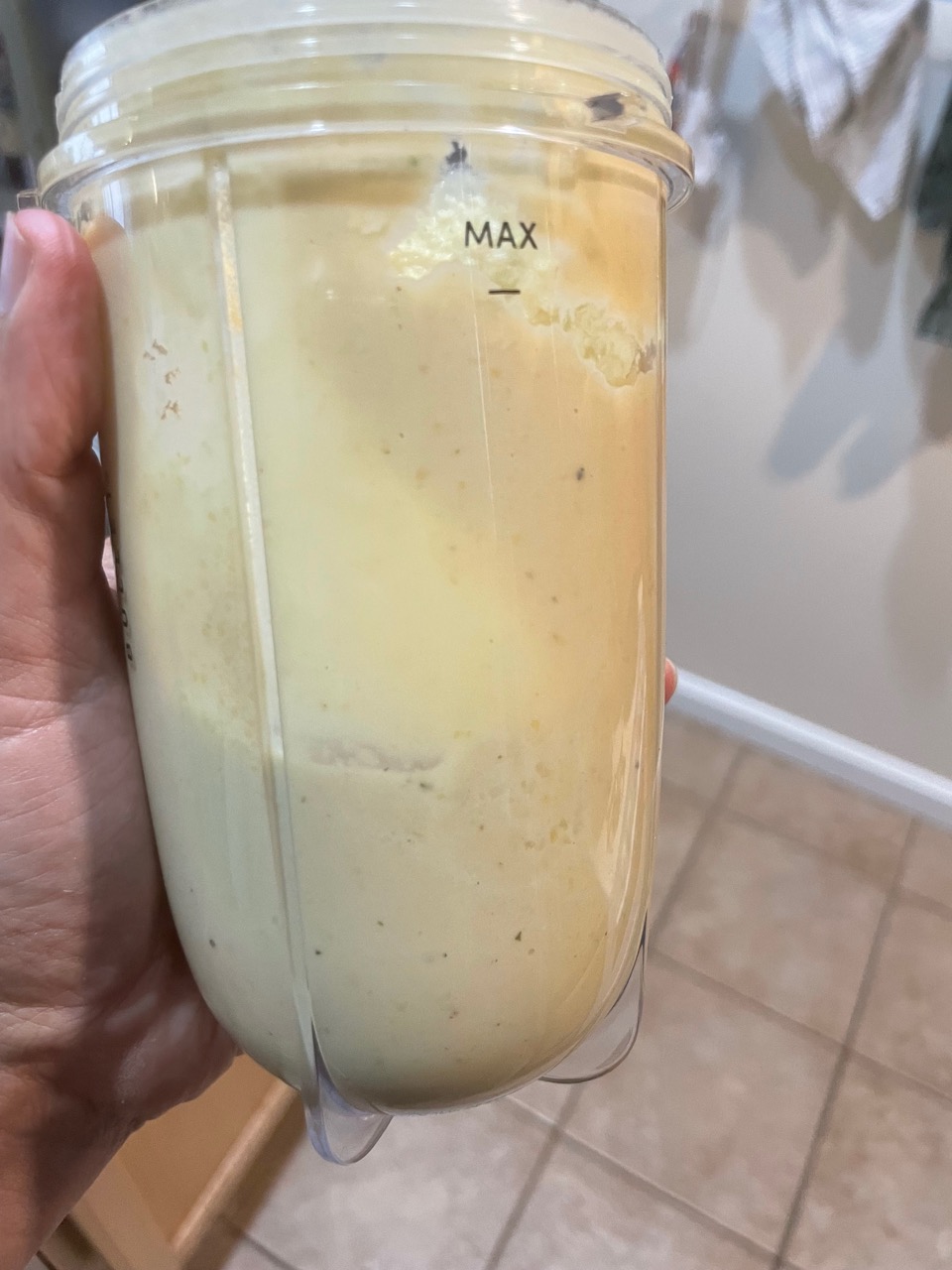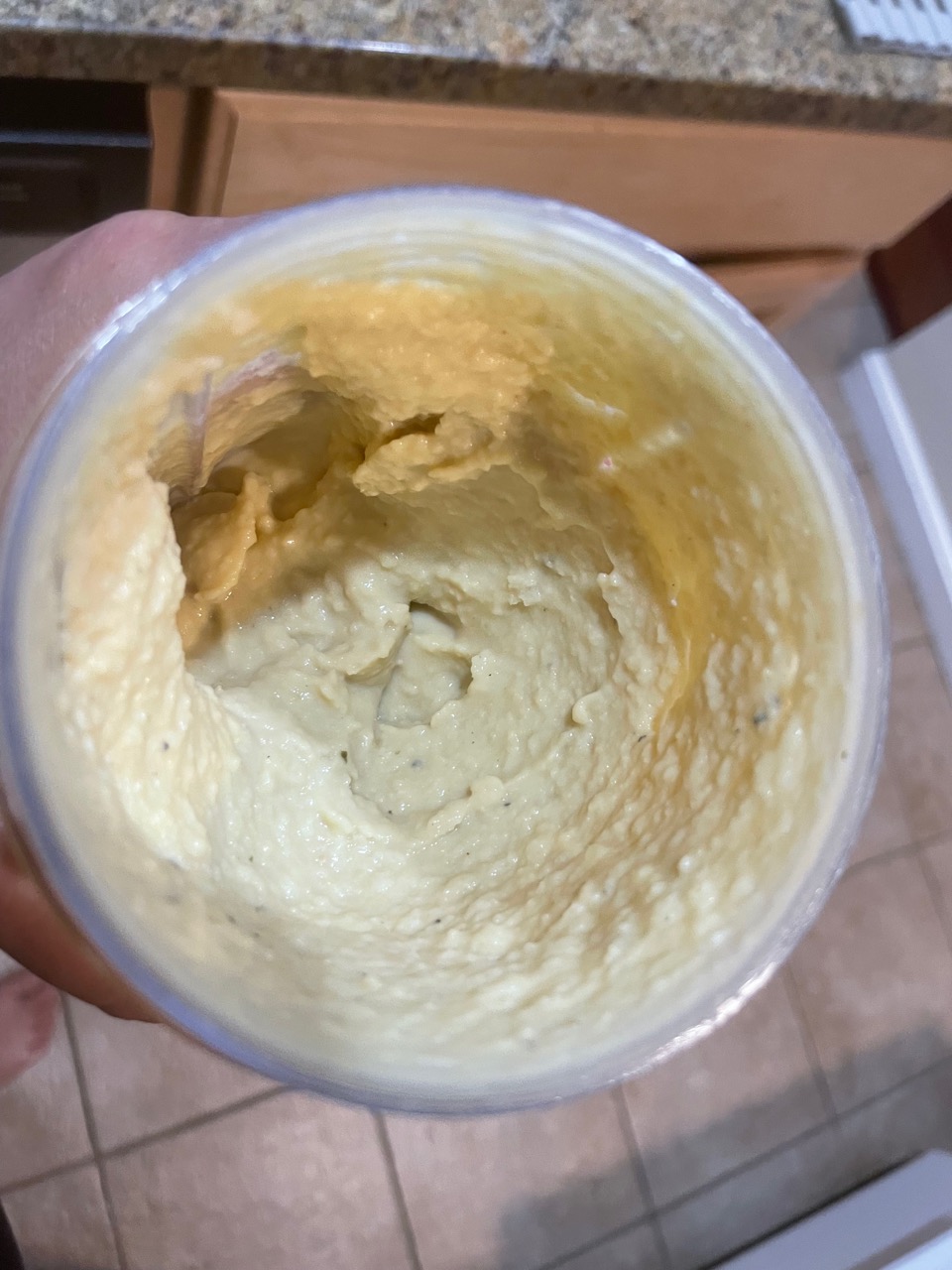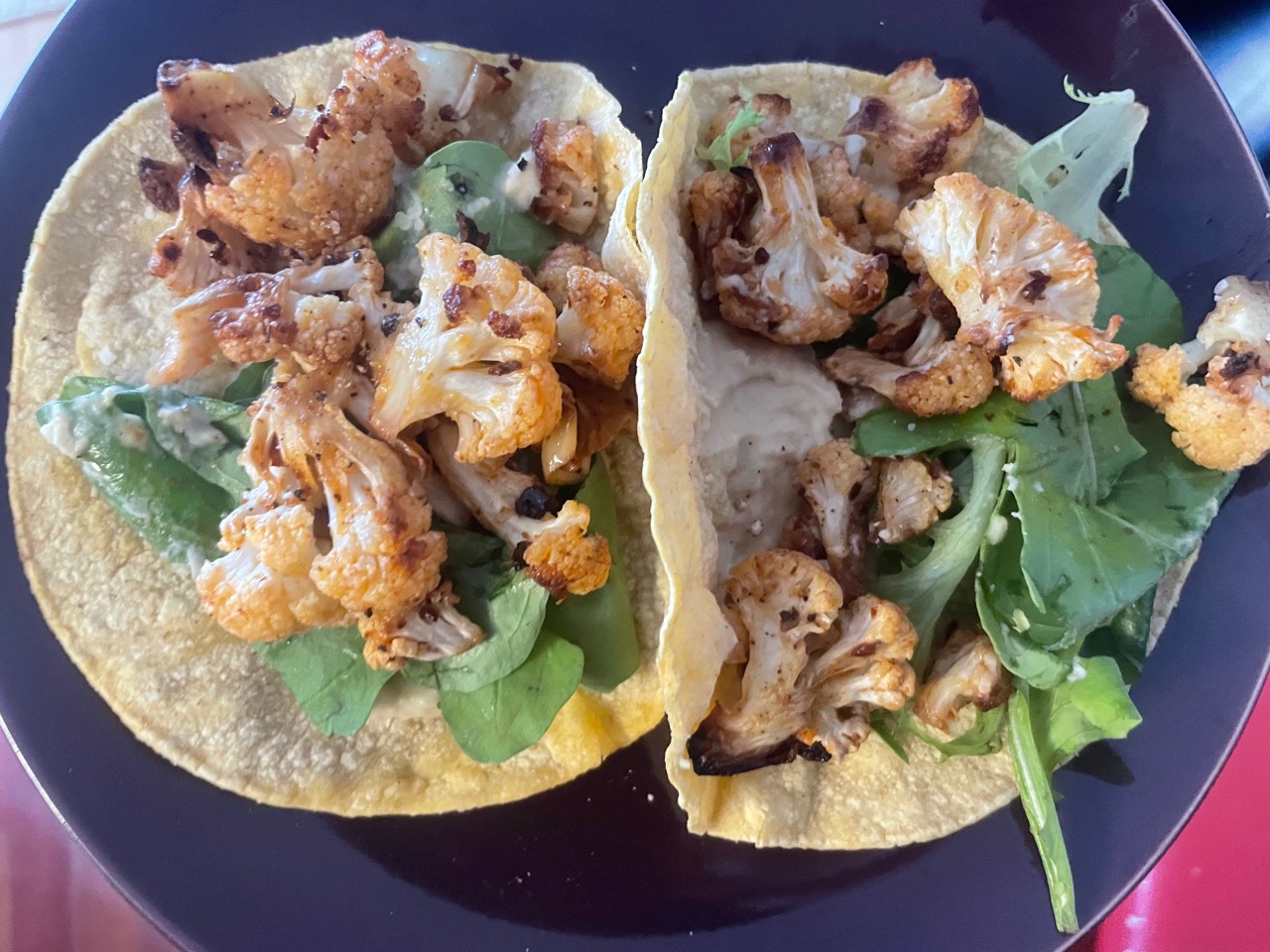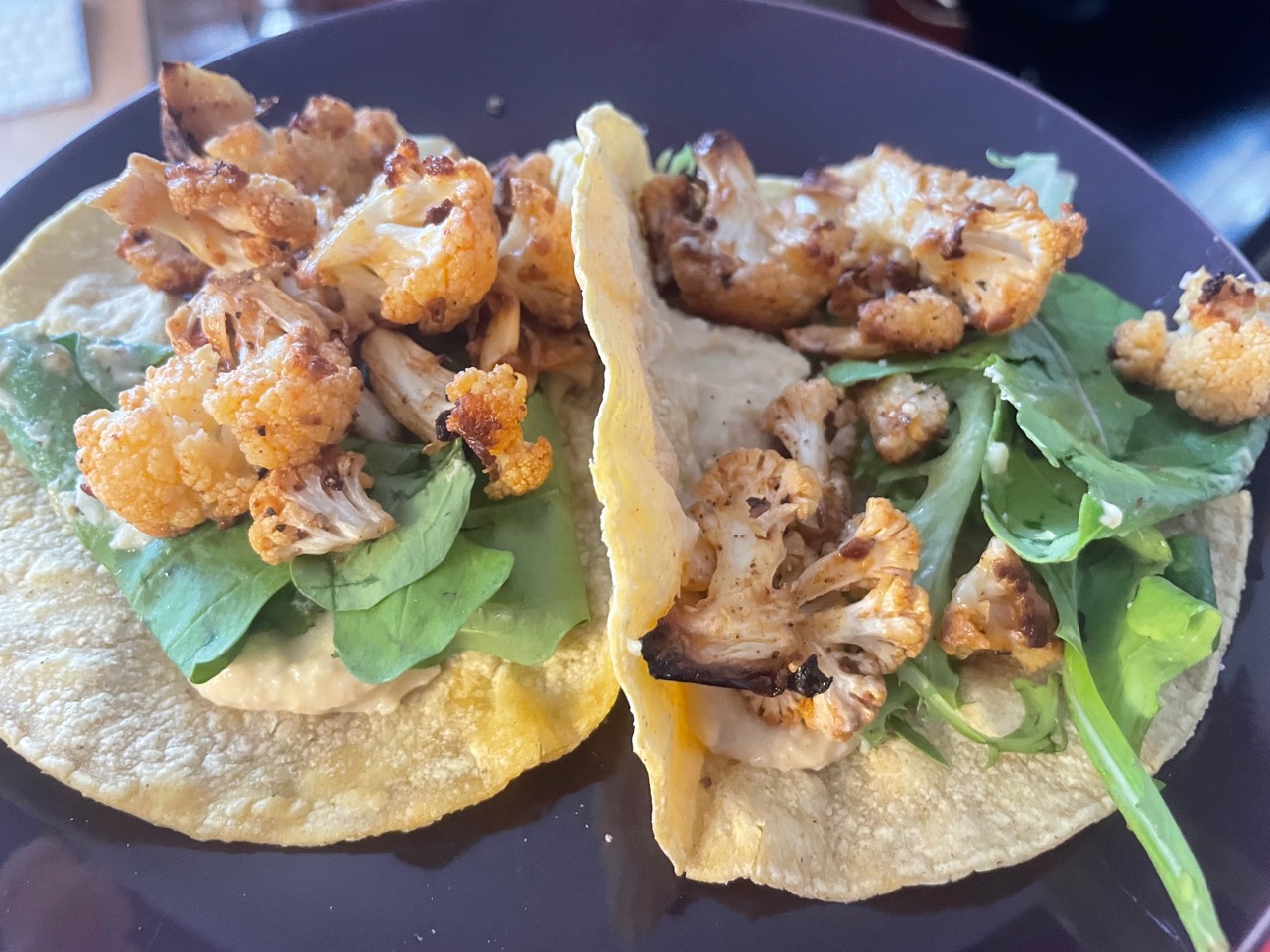 Ingredients:
a small head of cauliflower
a nice glug of olive oil
a healthy sprinkle of smoked paprika
a can of garbanzo beans, drained and washed
two big spoonfuls of Greek yogurt (¼ cup?)
a healthy dose of green spicy salsa (¼ cup?)
juice of ½ lemon
a drizzle of water (2 or 3 tablespoons?)
some lettuce
corn totillas
Roast the cauliflower by cutting it into small florets, tossing with the oil and paprika, and roasting in a 425 degree oven for 30-40 minutes, turning once or twice. I like a nice crunch on mine.
For the beans, blitz up the beans with the yogurt, salsa, lemon juice, and a drizzle of water. I used my magic bullet and just added water as needed, bit by bit, til I was happy with the consistency. The idea here is to use fridge stuff- what do you have that is open that might work here?
Warm up the tortillas and then smear on some bean paste, add greens and then some cauliflower.
Don't forget to Season Everything at Every Step!
Eat out your pantry.