I hoard condiments (never buy them though).
BBQ sauce from a meal out.
Chipotle salt flakes from a volunteer shift.
Creamy sandwich spreads from a retirement party..
They are everywhere.
And great to use up as leftovers.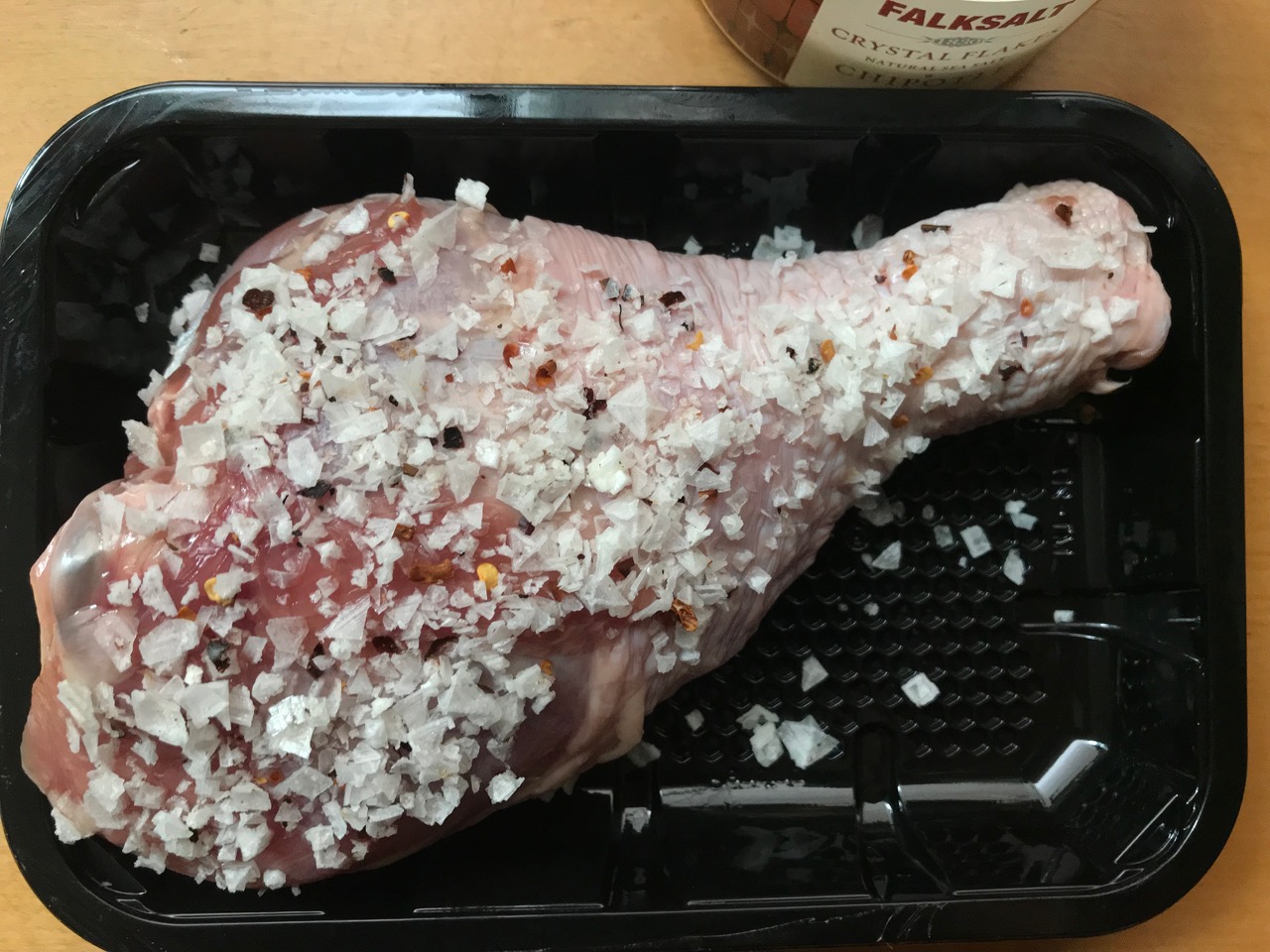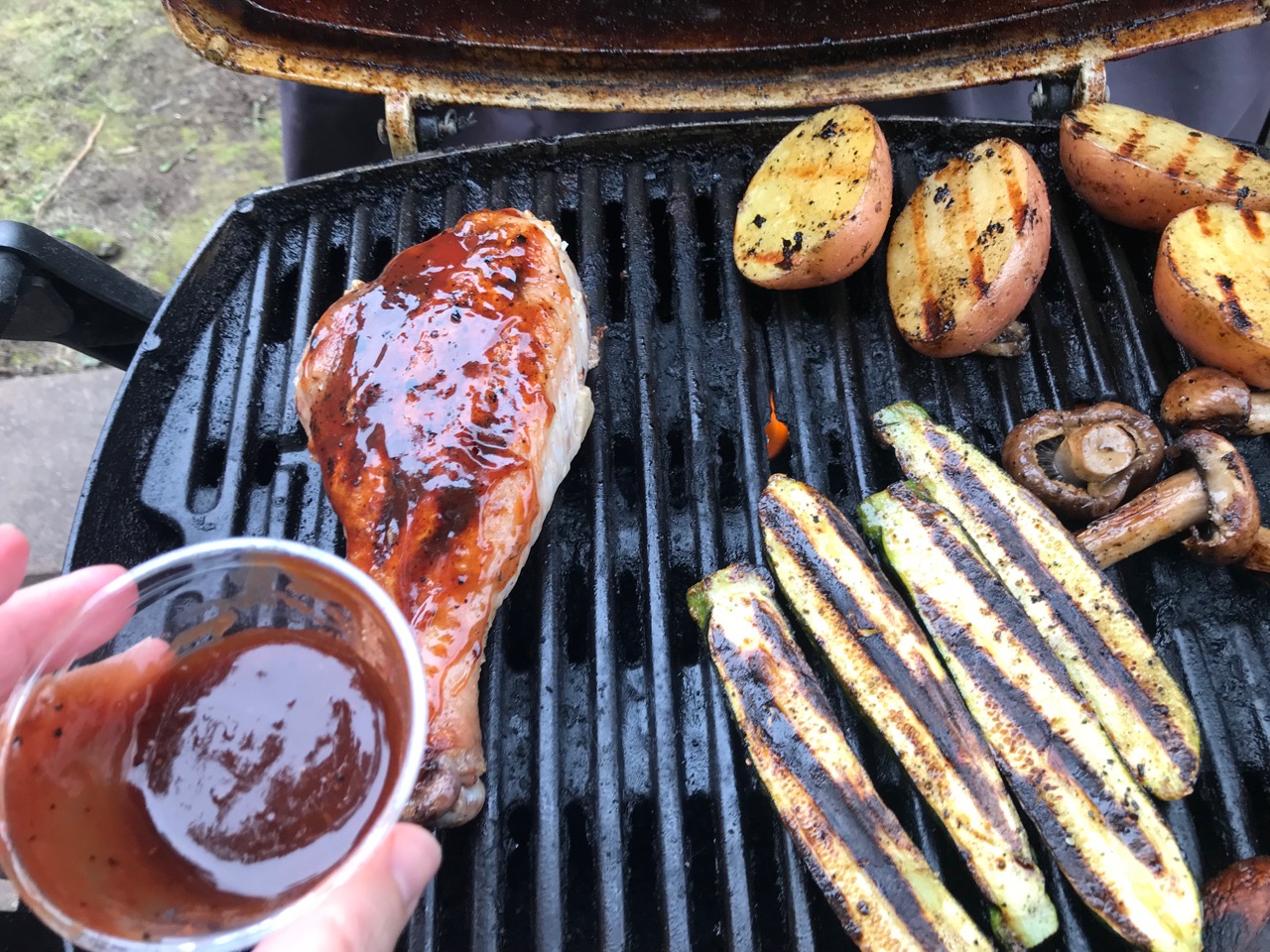 Ingredients
a lot of salt, any flavor you can find, like chipotle
a turkey leg
BBQ sauce
Dry brine the turkey leg by rubbing the salt all over it. Let it sit for a few hours in the fridge.
On a medium hot grill, 400 degrees, cook the turkey leg for 1 hour, turning every 15 minutes and spreading BBQ sauce on it after each turn.
Eat with your hands!
Medieval times style..