I am starting to really figure out tofu. 
First, buy firm. Second, press out the water really well. Third, add bold flavors. And an optional fourth, fry.
And then maybe add some greens.
Have I told you about my compulsion to take home leftover dressings, sauces, and dips? oh dear..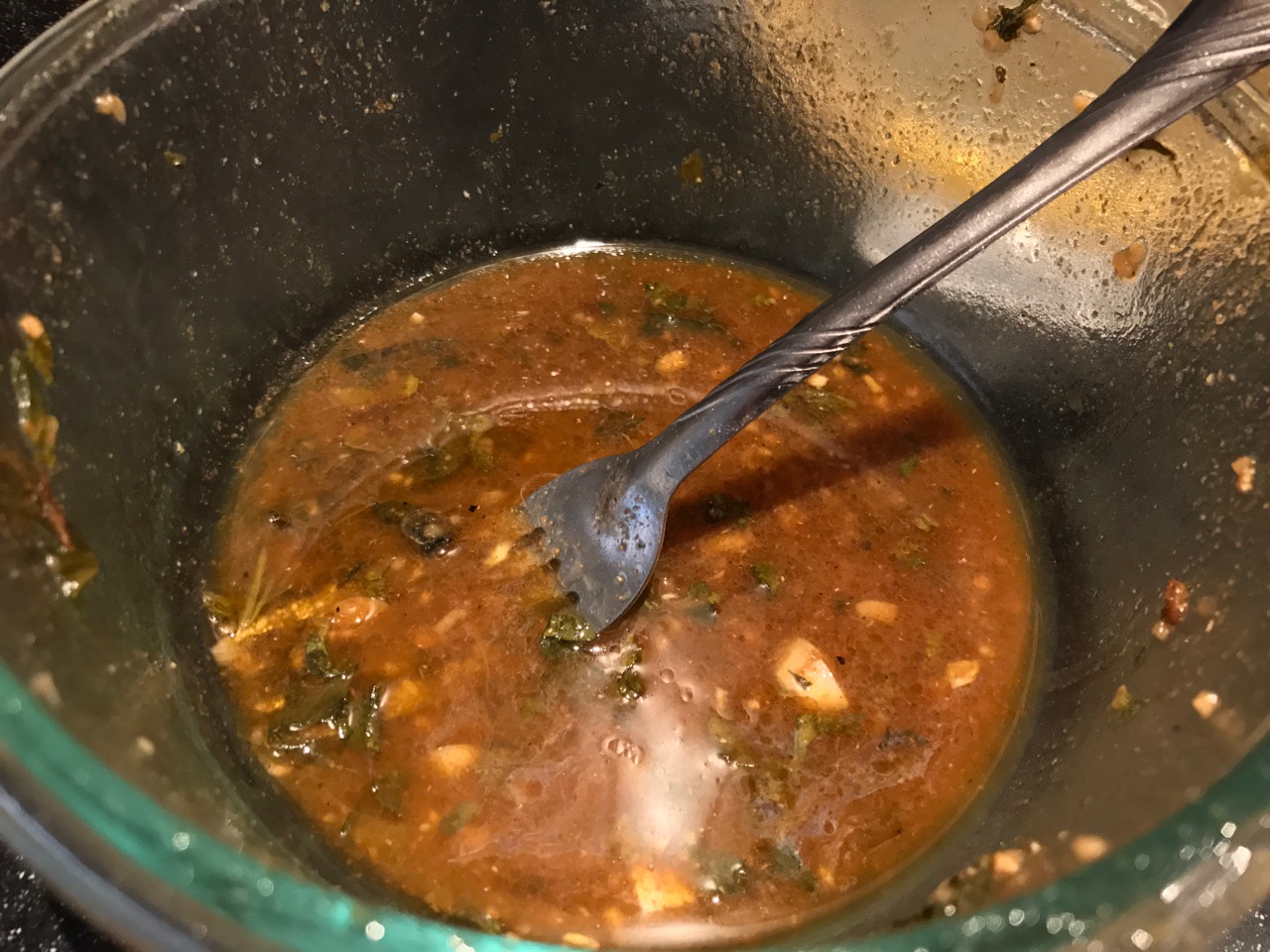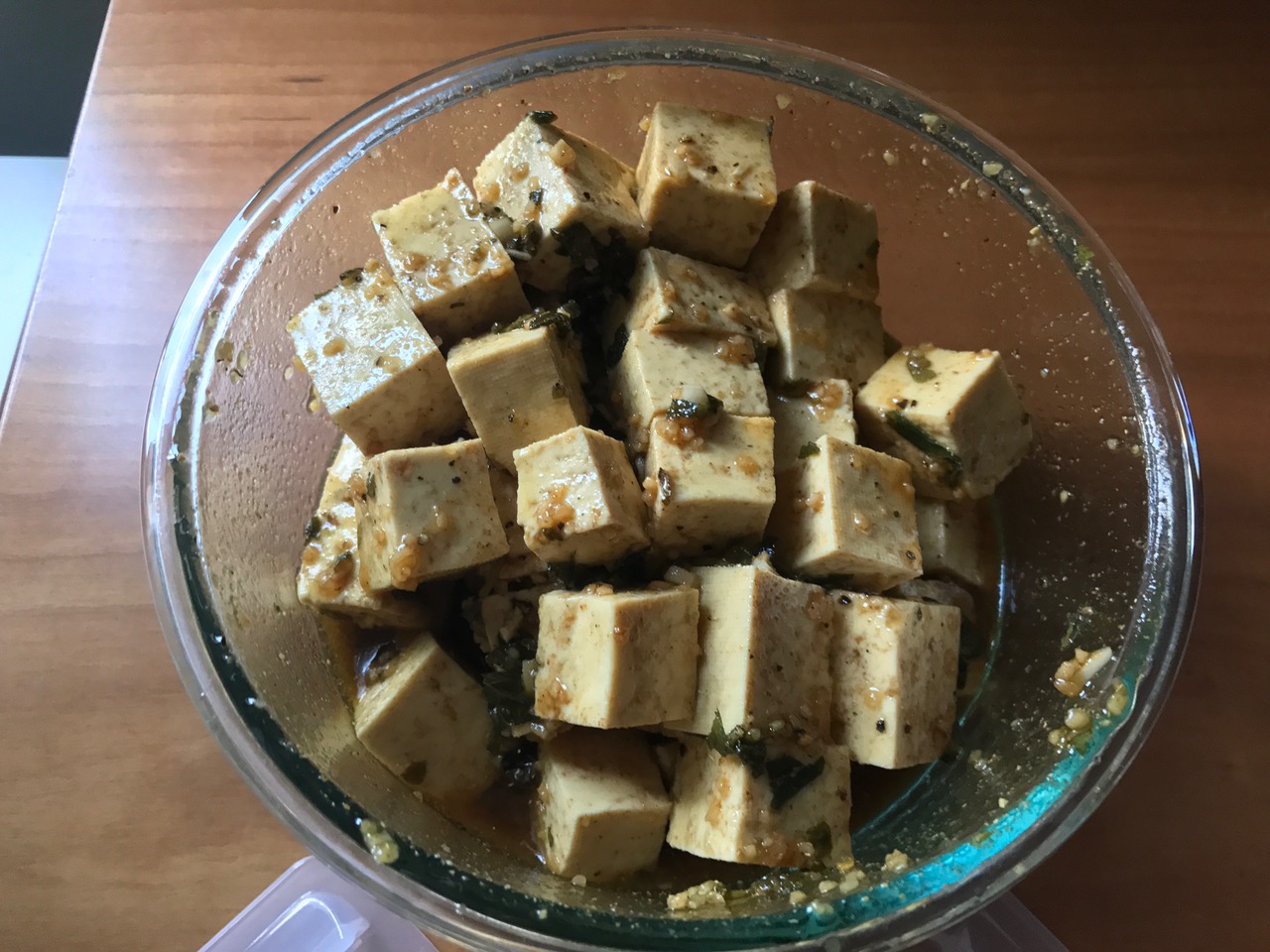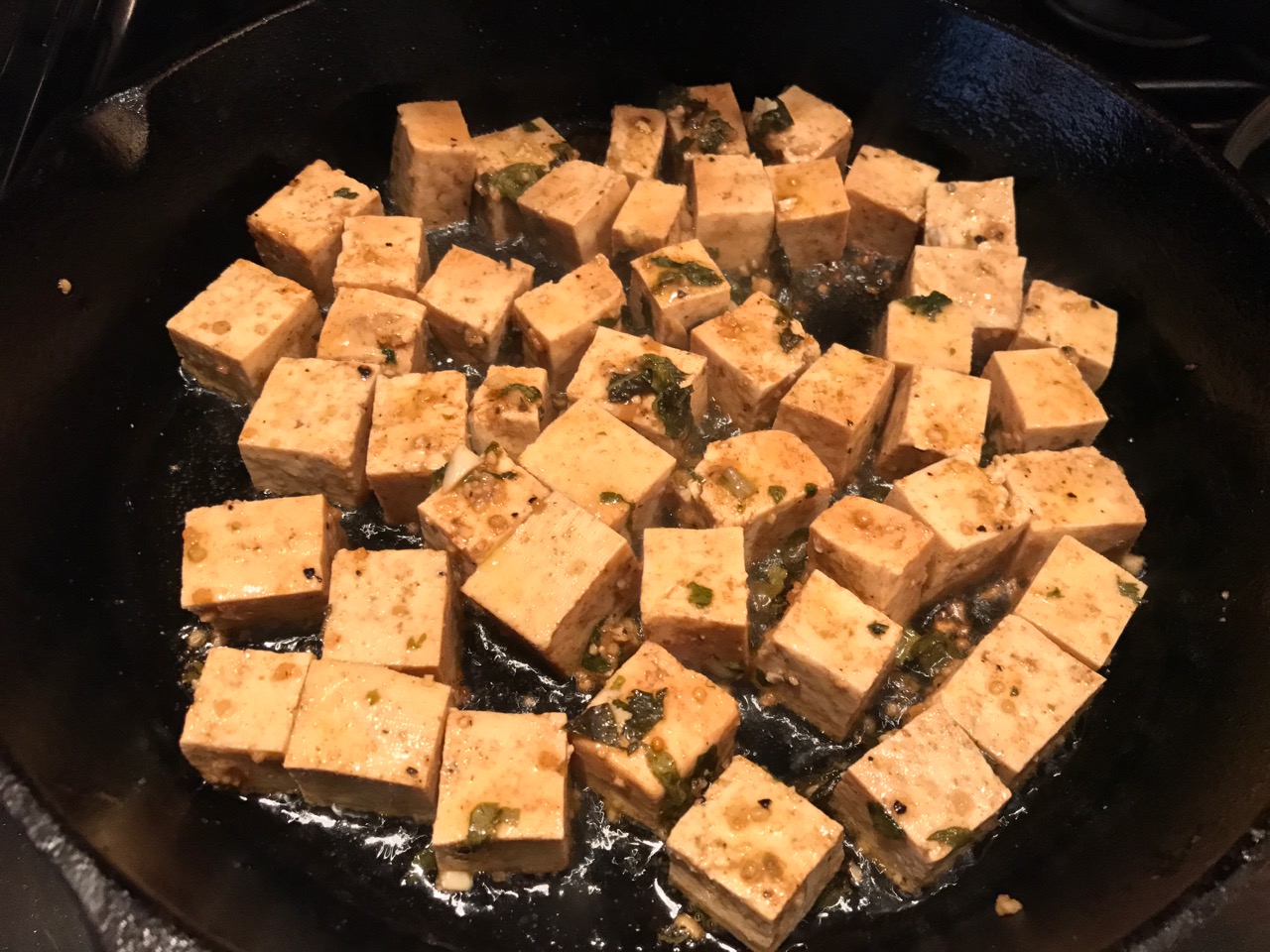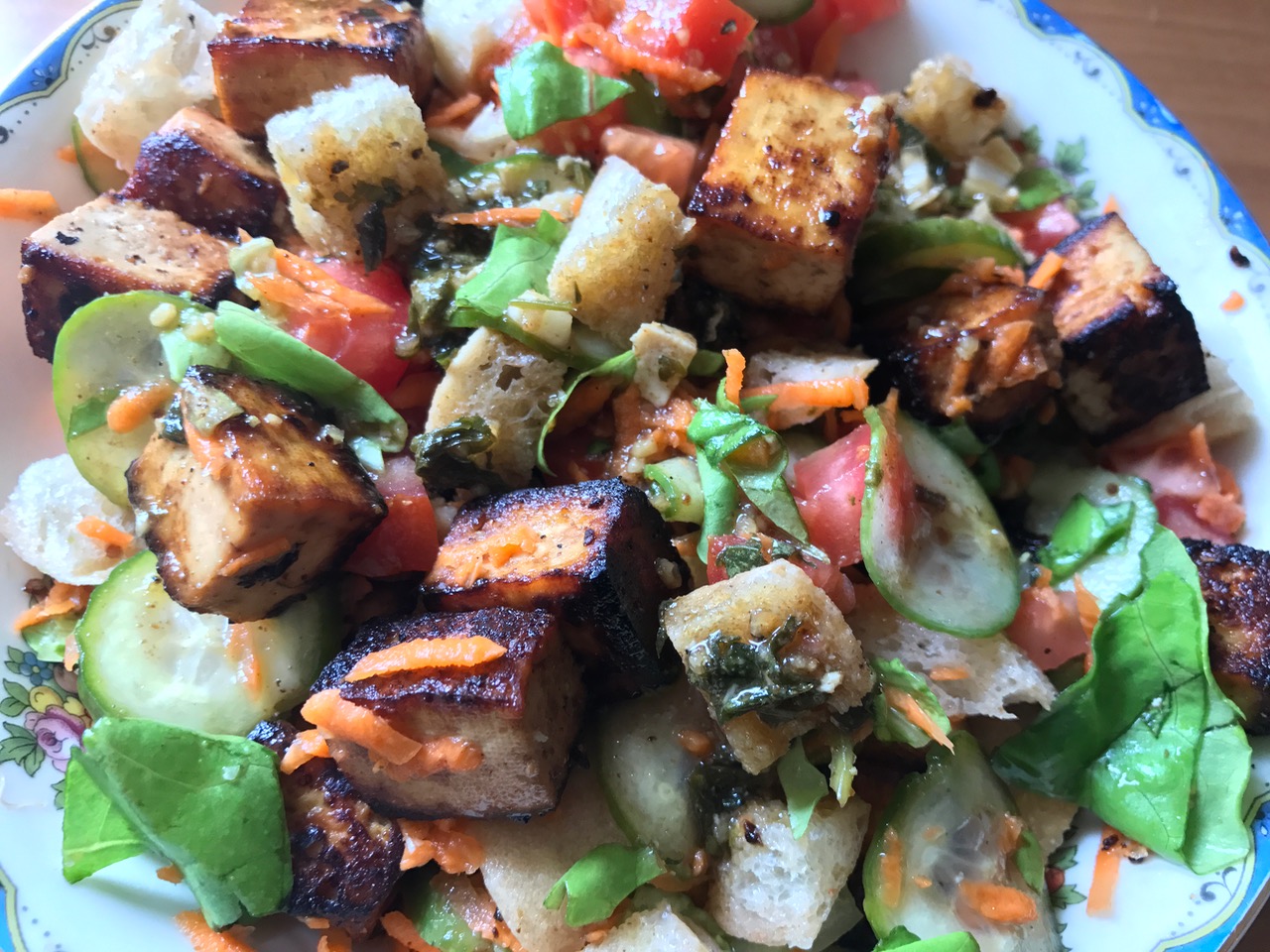 Ingredients:
1 pack of firm tofu
do you have leftover balsamic vinegar dressing marinade? ok if not,

2 tablespoons balsamic vinegar
some minced garlic
fresh herbs
salt and pepper
1 tbsp sesame oil
2 tbsp olive oil

splash of oil for the pan
stuff for salad

greens
sliced cucumber
shredded carrots
leftover, cubed bread?
chopped tomatoes
OK here is the secret. Press the tofu between paper towels and with a heavy cast iron pan on top (or equivalent) for at least an hour. Get all that water out.
Cut the tofu into chunks.
Make the marinade by mixing everything together, while streaming and whisking in the oil last. Or, you can put it into a glass bowl with a tight lid and shake it really good. Taste it and add whatever it needs! Add the tofu and shake it up again. Put it into the fridge for another hour, at least.
When you are ready, heat some oil in a cast iron to really hot, just before smoking, and then drop in the tofu. You want it to cook fast and hot and crisp up, but make sure you stir it a bit, flip pieces over, etc. before they burn.
Toss together with the salad stuff. You don't even really need a dressing, but if you have some marinade leftover, feel free to drizzle it on top.
Yes.