Inspired by Umami Holiday's best place to buy viagra online reviews
I mean, mine are a little simpler, but sometimes you just have to make things because you have the exact ingredient combinations..
Avocado. Salmon. Mayo. Hot sauce. 
You know..
Magic.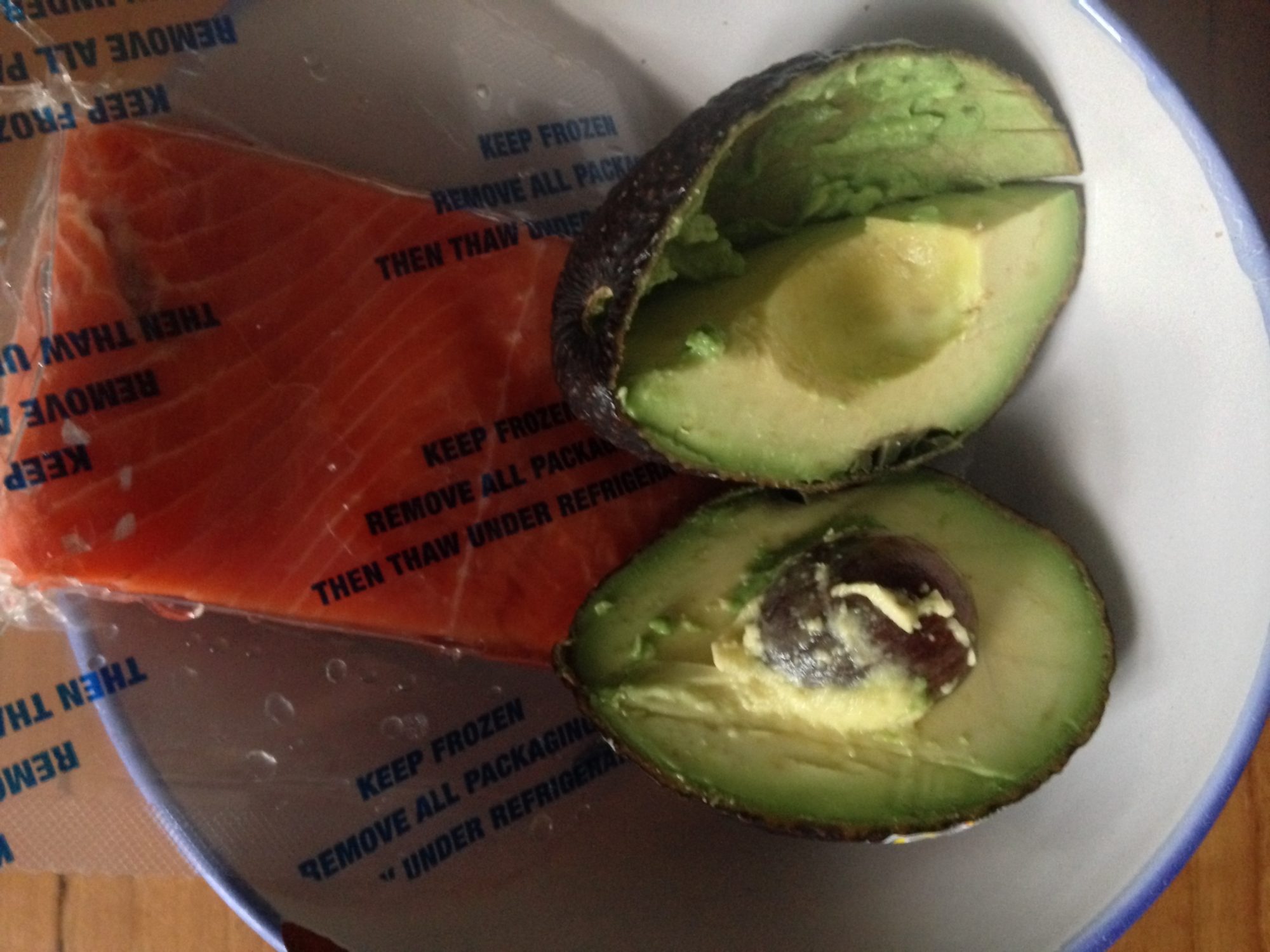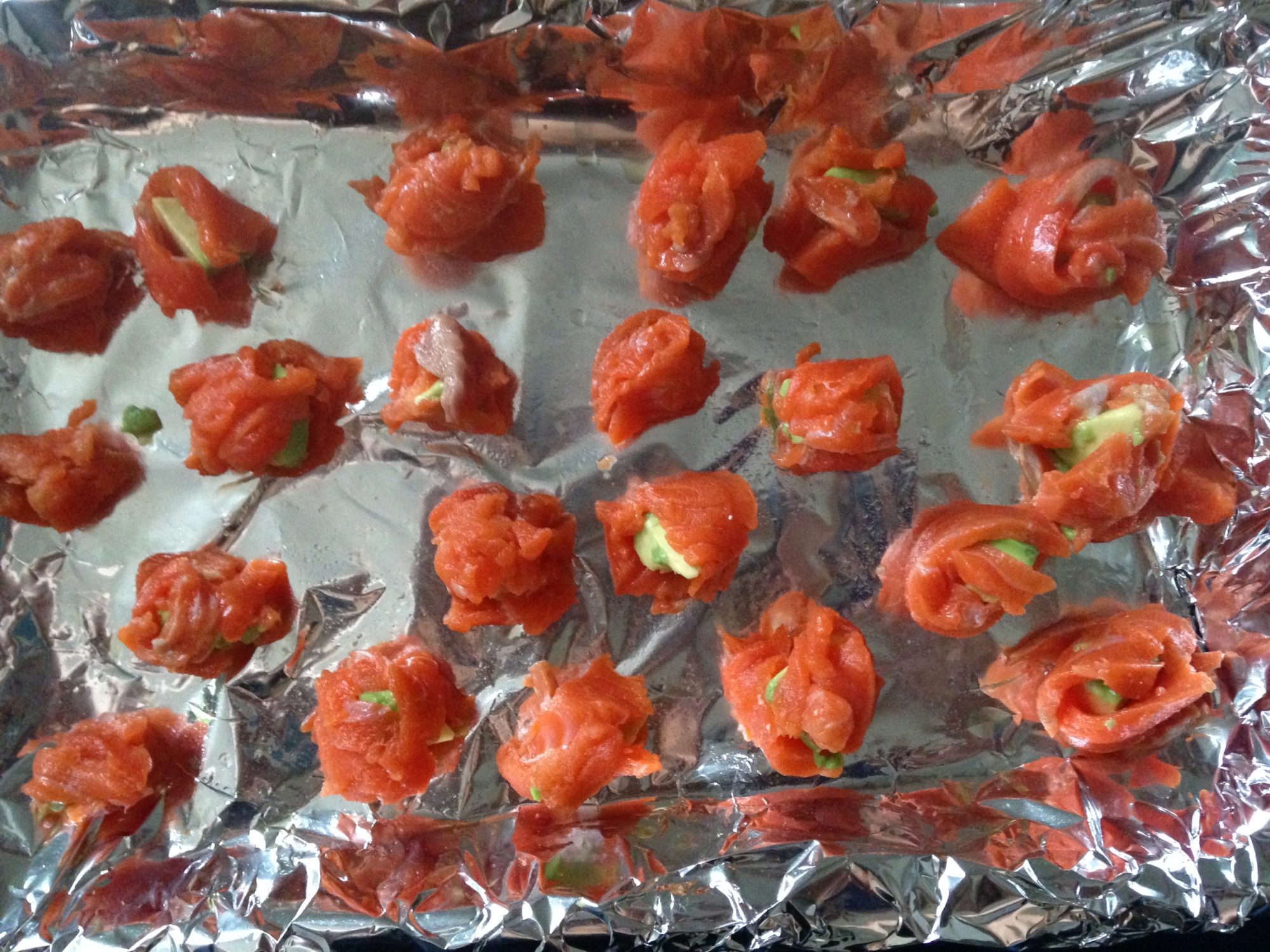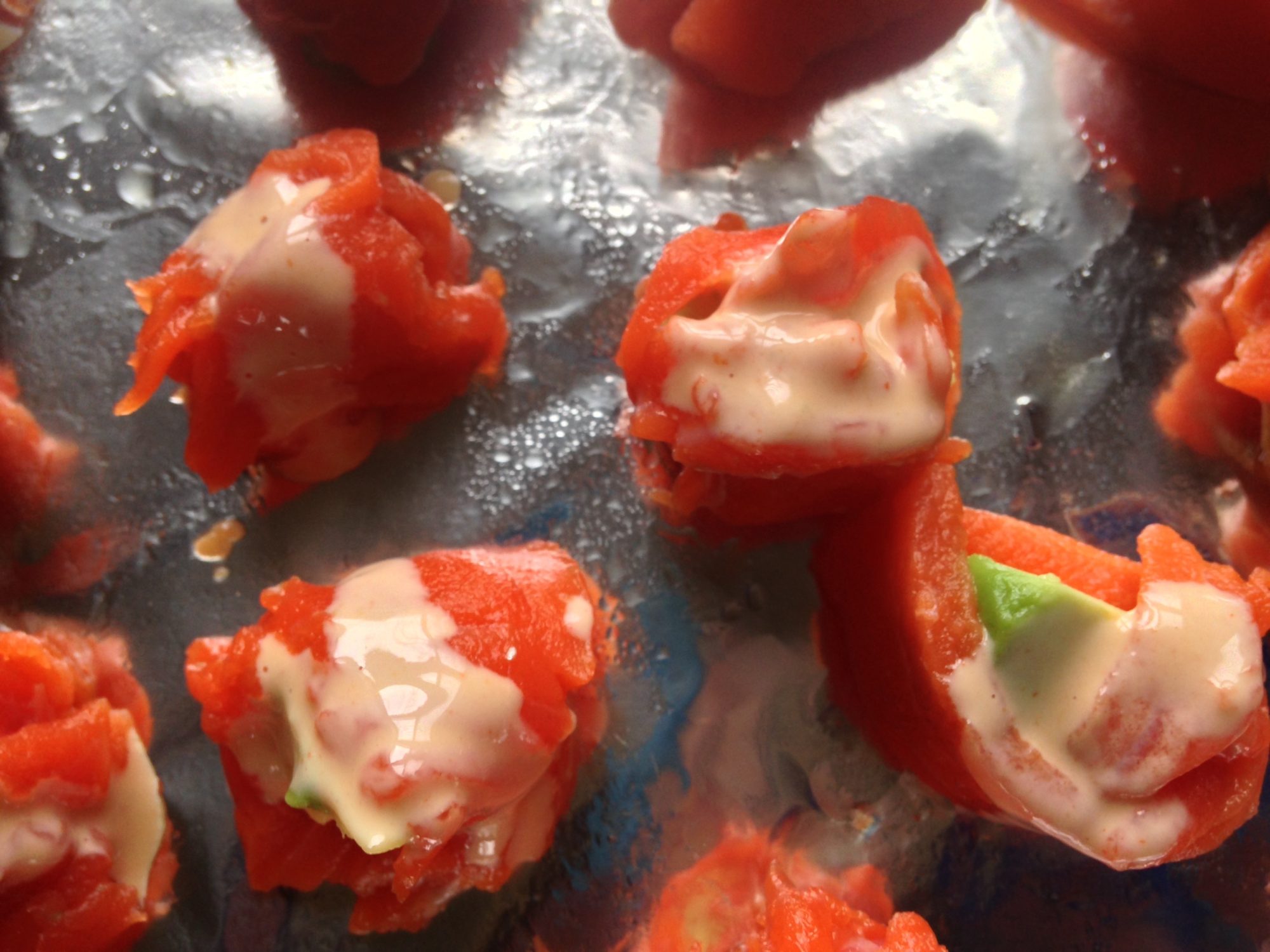 Ingredients:
1 small salmon steak, sliced thinly
1/2-3/4 avocado, cubed
1 tbsp mayo
1 tsp hot sauce
a drizzle of soy sauce
Thinly slice the salmon along the grain so you get long thin strips. Cube the avocado into 1/4-1/2 inch cubes. I got 20 of them or so. Wrap a salmon slice or two around each avocado until surrounded and place on a greased and lined cookie sheet.
Mix the hot sauce and mayo together. Dab a little on top of each salmon wrapped avocado bite. Broil for 5 minutes or so, until they start to brown up a bit. Then splash some soy sauce on them before you eat them all. A little cracked pepper topping is good too..
And I think Magic Mushrooms is a better name..