I made tomato grits. So good. And I ate half of it (with a fried egg), and then put the other half into two ramekins.
And into the fridge until tomorrow's breakfast. An egg on top and into the oven. 
You don't even need to take the grits out of the ramekin. Just add an egg.
Man, I love ramekins..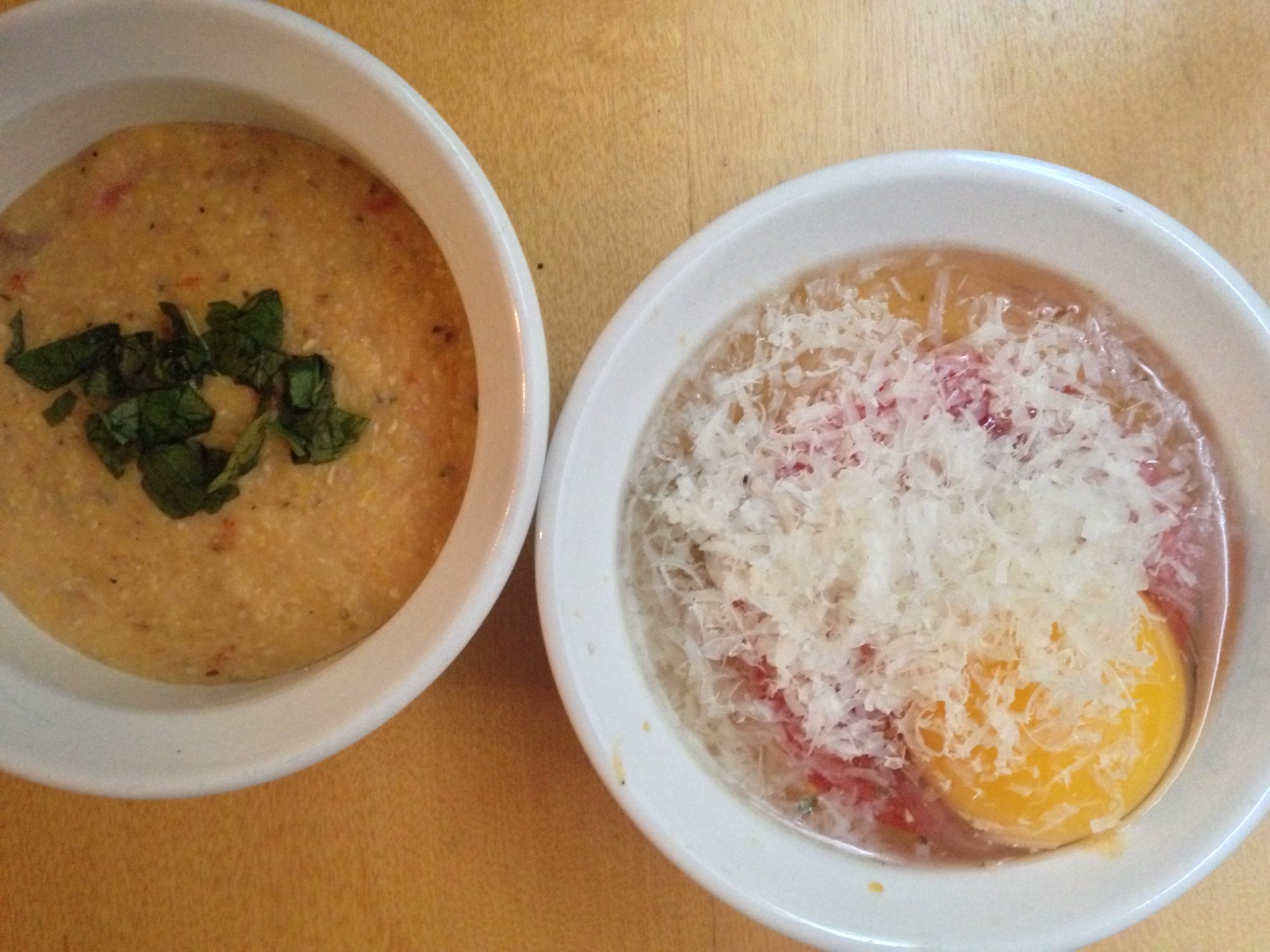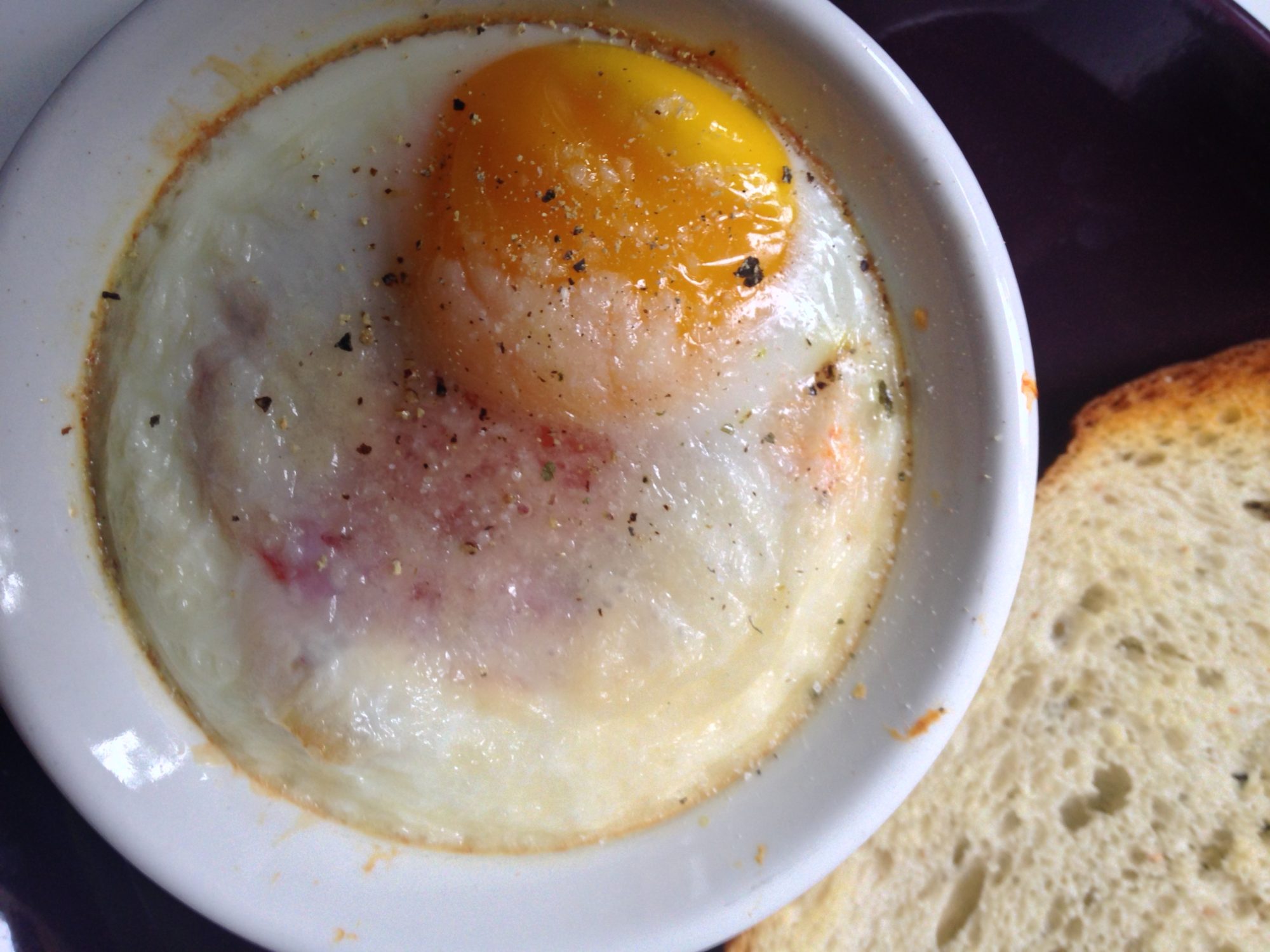 Ingredients:
1/2 cup stone ground grits
1 large tomato, diced
1 1/2 cup water
pat of butter or handful of cheese, whatever
fresh herb garnish, like basil
eggs
shredded Parmesan
Make the grits. Tomato grits. Add the tomato to the water and bring to a boil, and whisk in the grits slowly. Bring to a simmer and cook until the water is gone and the grits are done. Maybe 20 minutes. But you want to whisk them constantly so they don't stick to the bottom of the pan. Stir in seasonings and butter or cheese.. And a garnish, like fresh basil..
You can top with a fried egg..
Put the leftovers in ramekins and into the fridge. About 1/2 cup each. Then top with a cracked egg, salt and pepper, and shredded Parmesan.
Into a 350 degree oven for 20 minutes, with cooked whites and runny yellows.
LOVE ramekins..