This happened because I had the largest eggplant I have ever seen in my veggie box..
We could call it Eggplant Parmesan, but it isn't breaded and there isn't any Parmesan.. (there wasn't any in my house or I would have used it).
But, basically, it is Eggplant Parmesan a la Alison Roman sans anchovies (sorry, I'm allergic). Baked, layered, cheesed, bread-crumbed, tangy, and delightful.
& Capers. A magical magical ingredient.
Still, so much work.
Like 800 steps to this dish.
With a ton of oven work.
So maybe make it in the winter?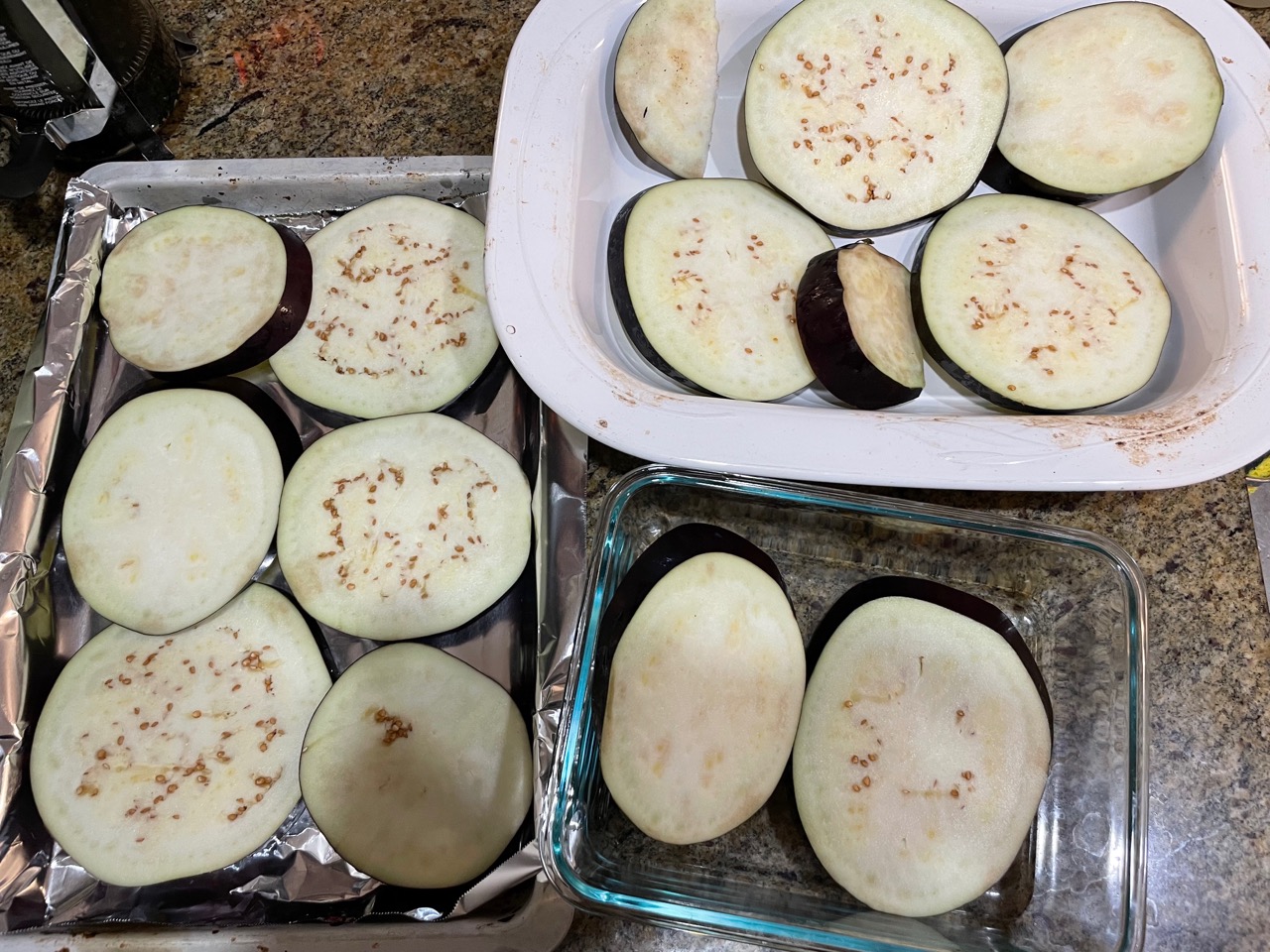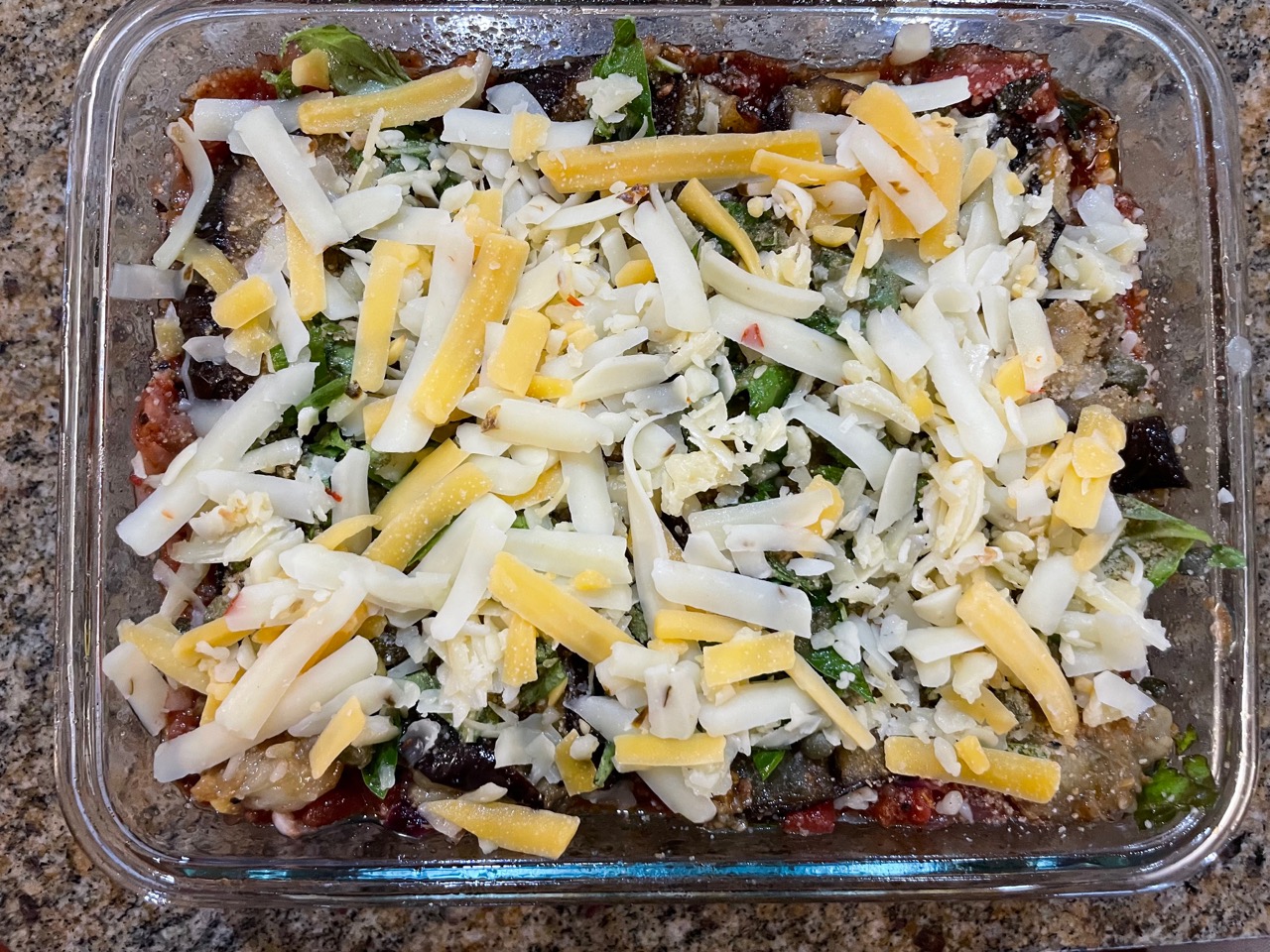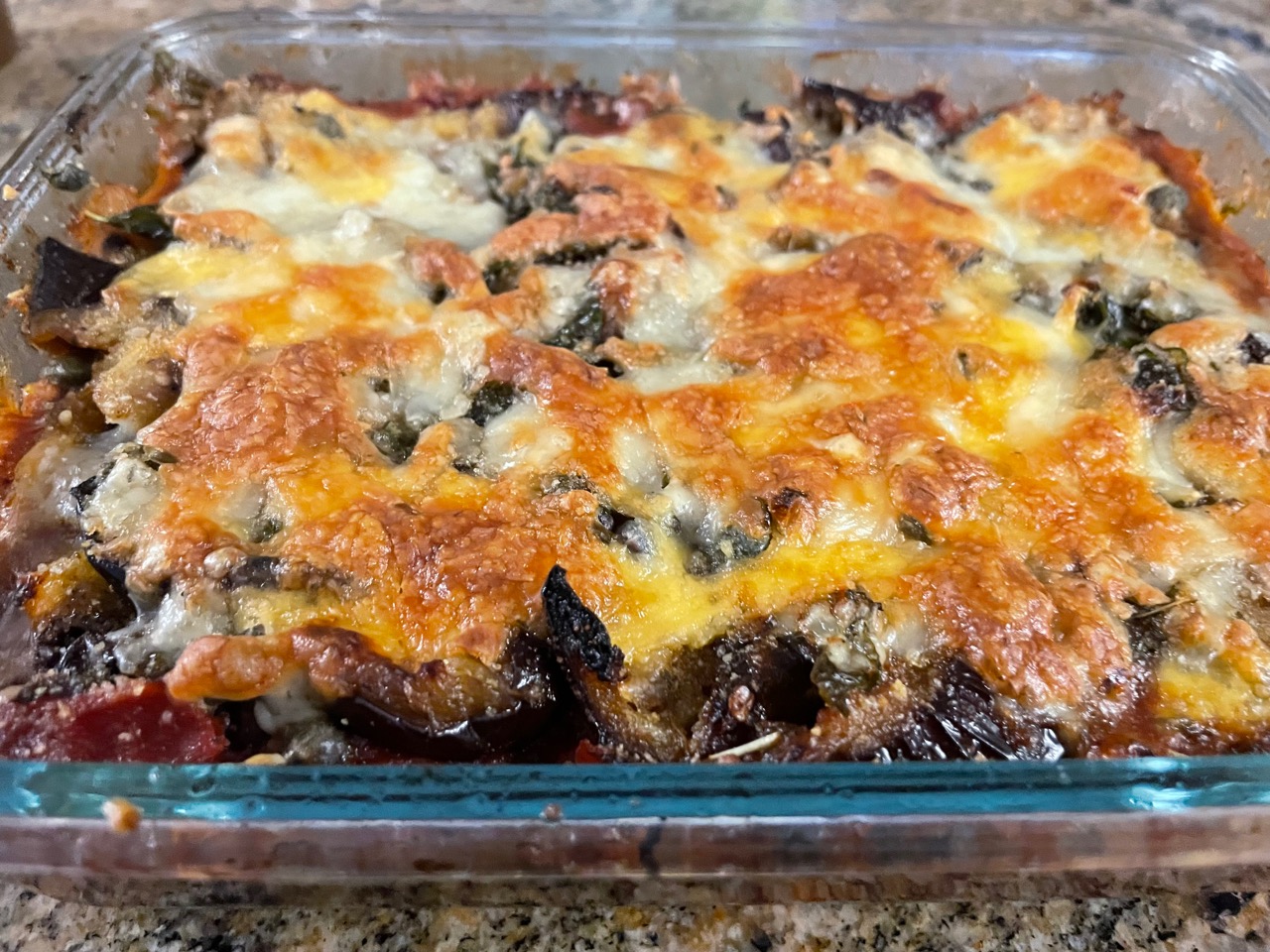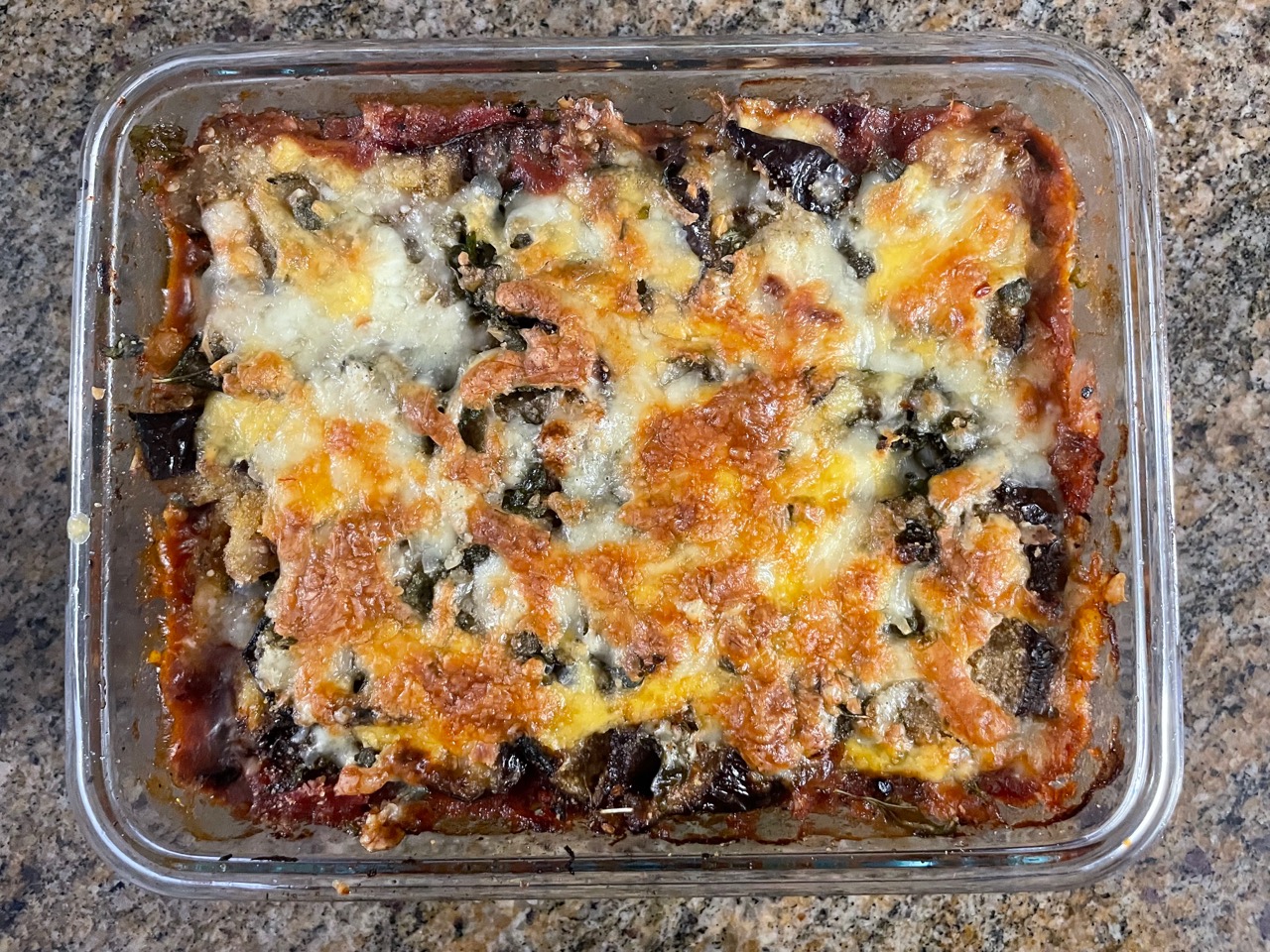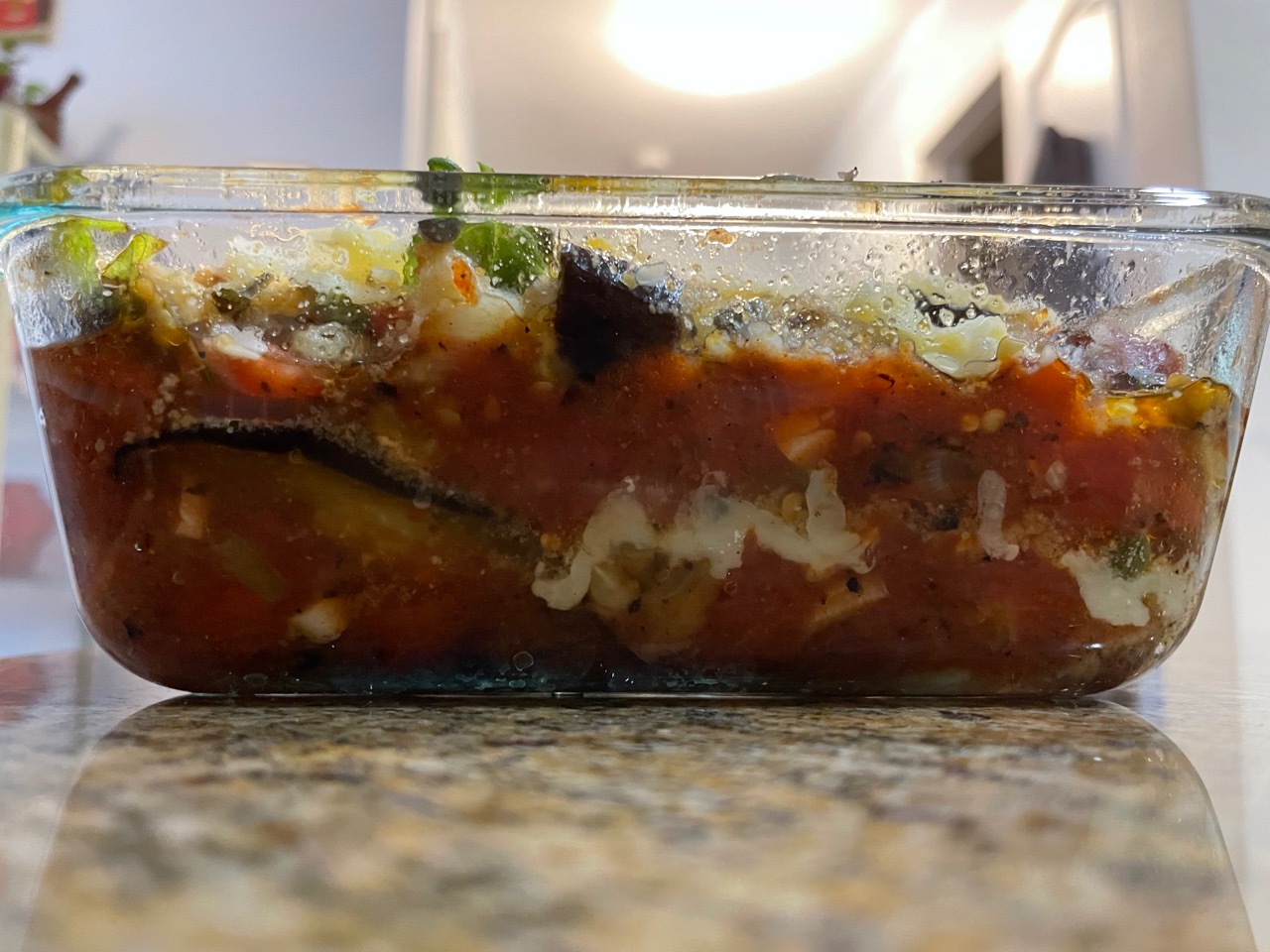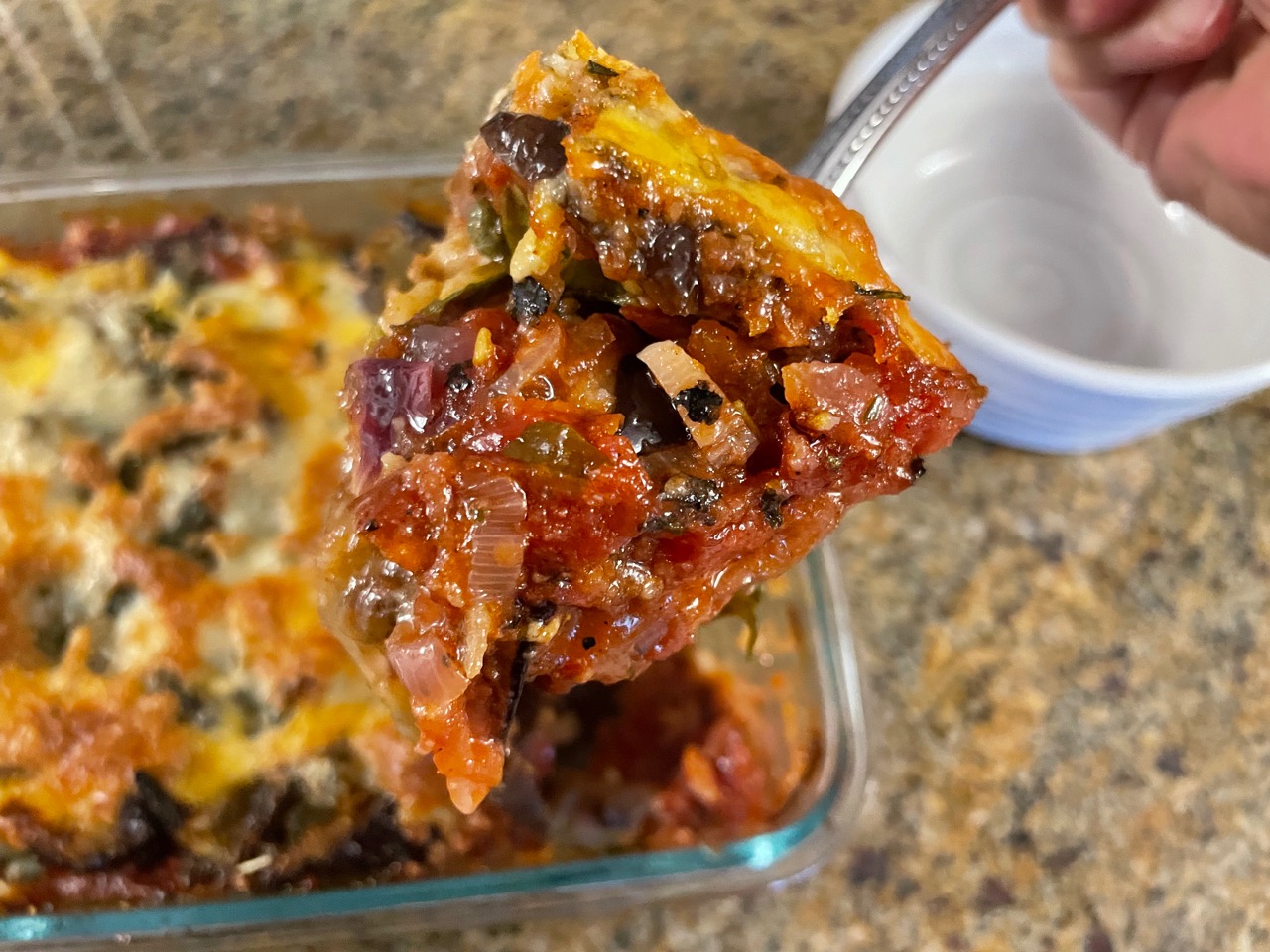 With a nice side salad, this would make enough for 3 or 4.
Ingredients:
1 giant eggplant
a few glugs of avocado (olive) oil
½ red onion, sliced
2 garlic cloves, diced
1 can of diced tomatoes (mine was spiced with green chilis)
some smoked paprika with red pepper flakes (it is what I have)
2 nice big spoonfuls of capers
a lot of fresh basil (½ cup?), chopped
cheese! (1 cup? I had ½ cup Prast and ½ cup shredded mixed cheddar)
some bread crumbs
Cut the eggplant into nice thick slices. Cover with a nice healthy amount of oil and season. Bake in a 450 degree oven until nicely browned up, flipping once. Mine took 35 minutes. Brown it!
In a small pot, sweat the onion and garlic in some oil. I think I used a little balsalmic vinegar to deglaze. Before it browns up, add in the tomatoes and paprika. Season to taste and let it simmer a few minutes.
Assemble! ½ the sauce, ½ the eggplant, a nice sprinkle layer of breadcrumbs, ½ the basil, a big spoonful of capers, and ½ the cheese. Repeat. Sauce, eggplant, breadcrumbs, basil, capers, cheese.
Bake at 450 for 10 minutes until you get all cheesy browned and bubbly.
My gods, this is so so so good.
Alison Roman is onto something with those capers..