AHHH.
I make these with cheese filling all the time, but I had some turkey chili leftover, so I added a bit inside and it really 'beefed' these up. HA.
I wasn't sure if I could grill these, but I am in the grilling season of the year, where everything gets grilled.. So, I tried it.
And it works.
I think these are better cold. Out of the fridge. The next day.
But that is really how I like to eat all of my leftovers.
Still good warm off the grill too, don't worry.
Just be sure to wrap them really well and tuck in the bacon edges so they don't fall apart!
Great thanks to my dad for teaching me to do this..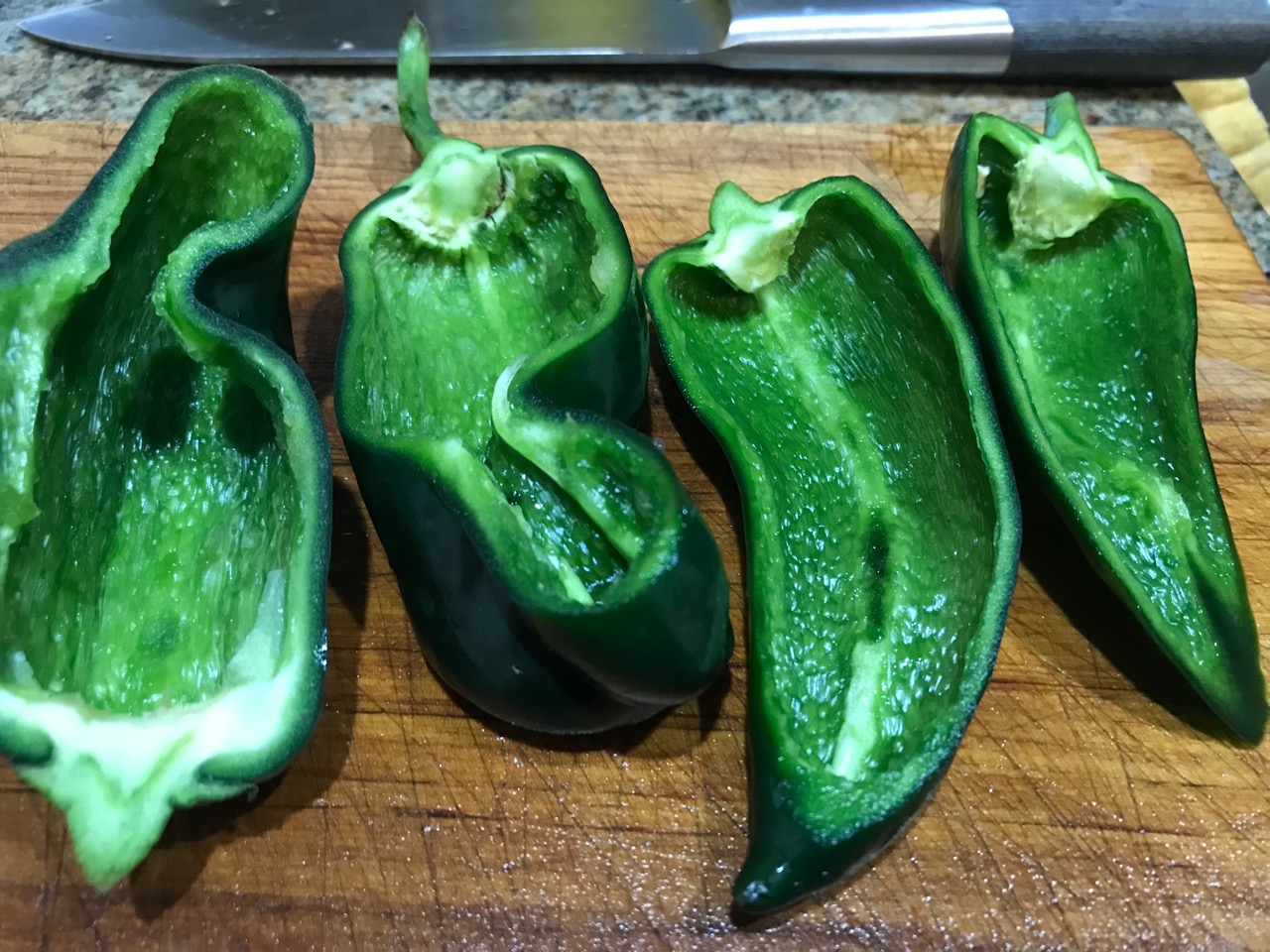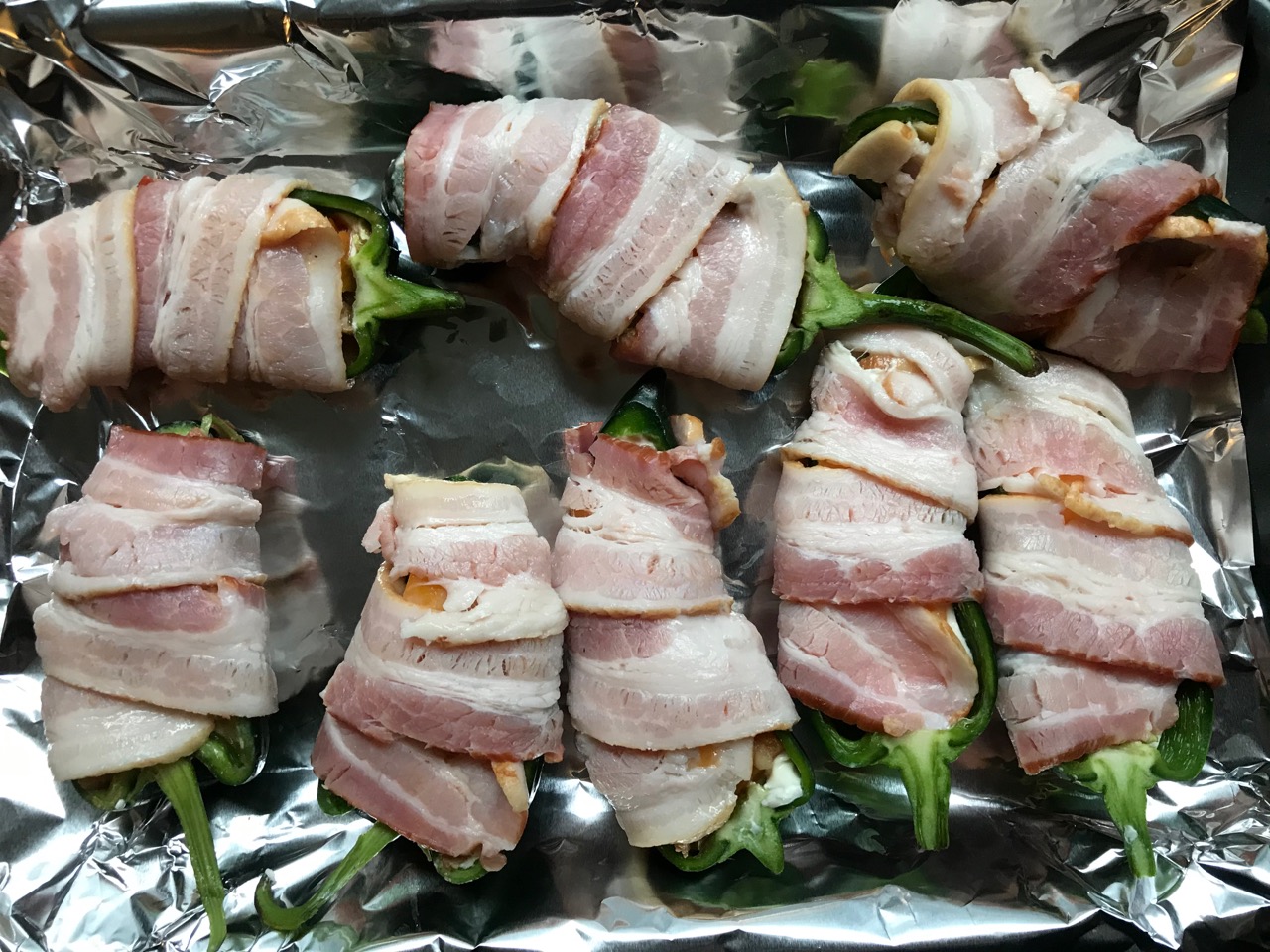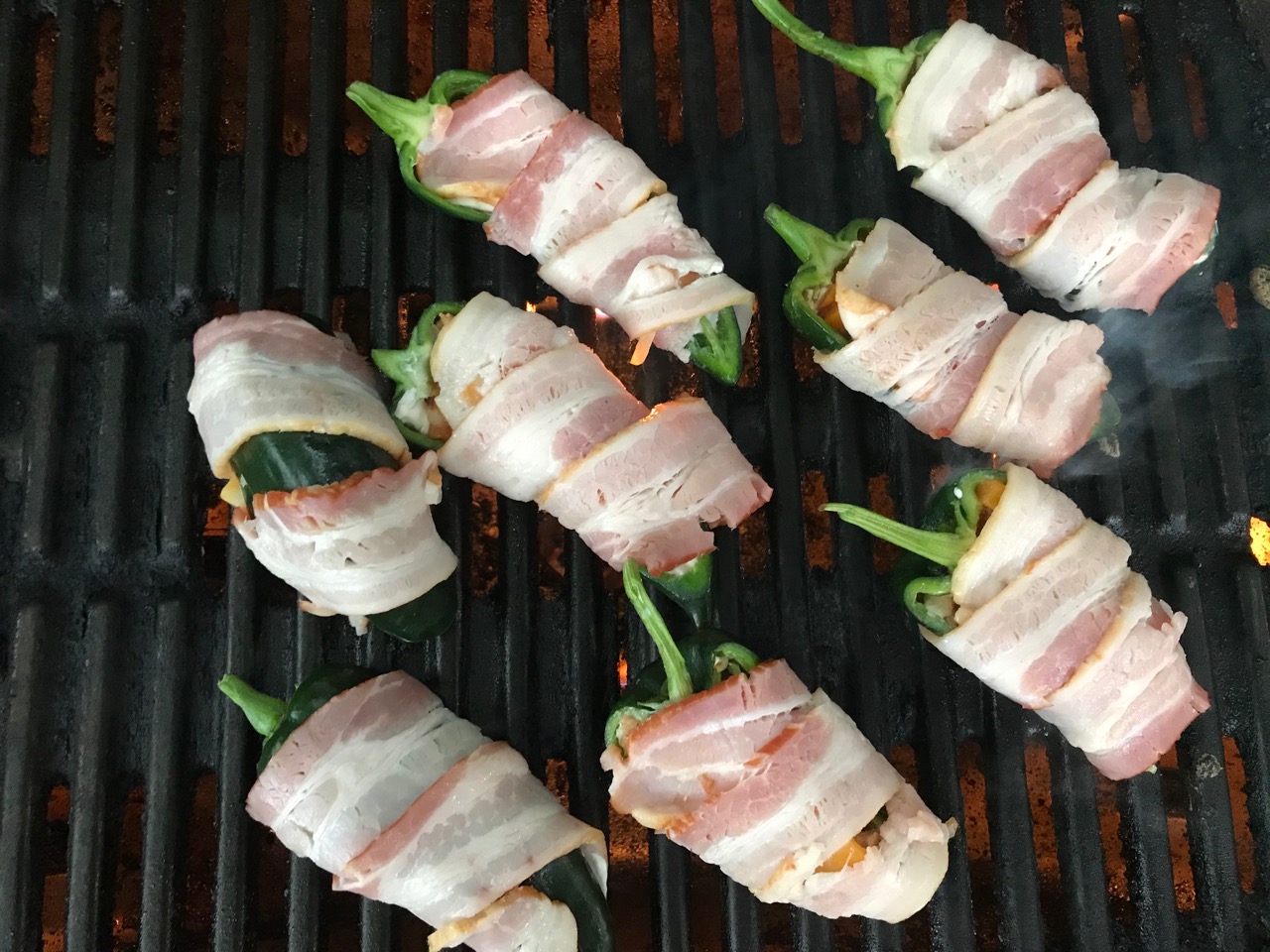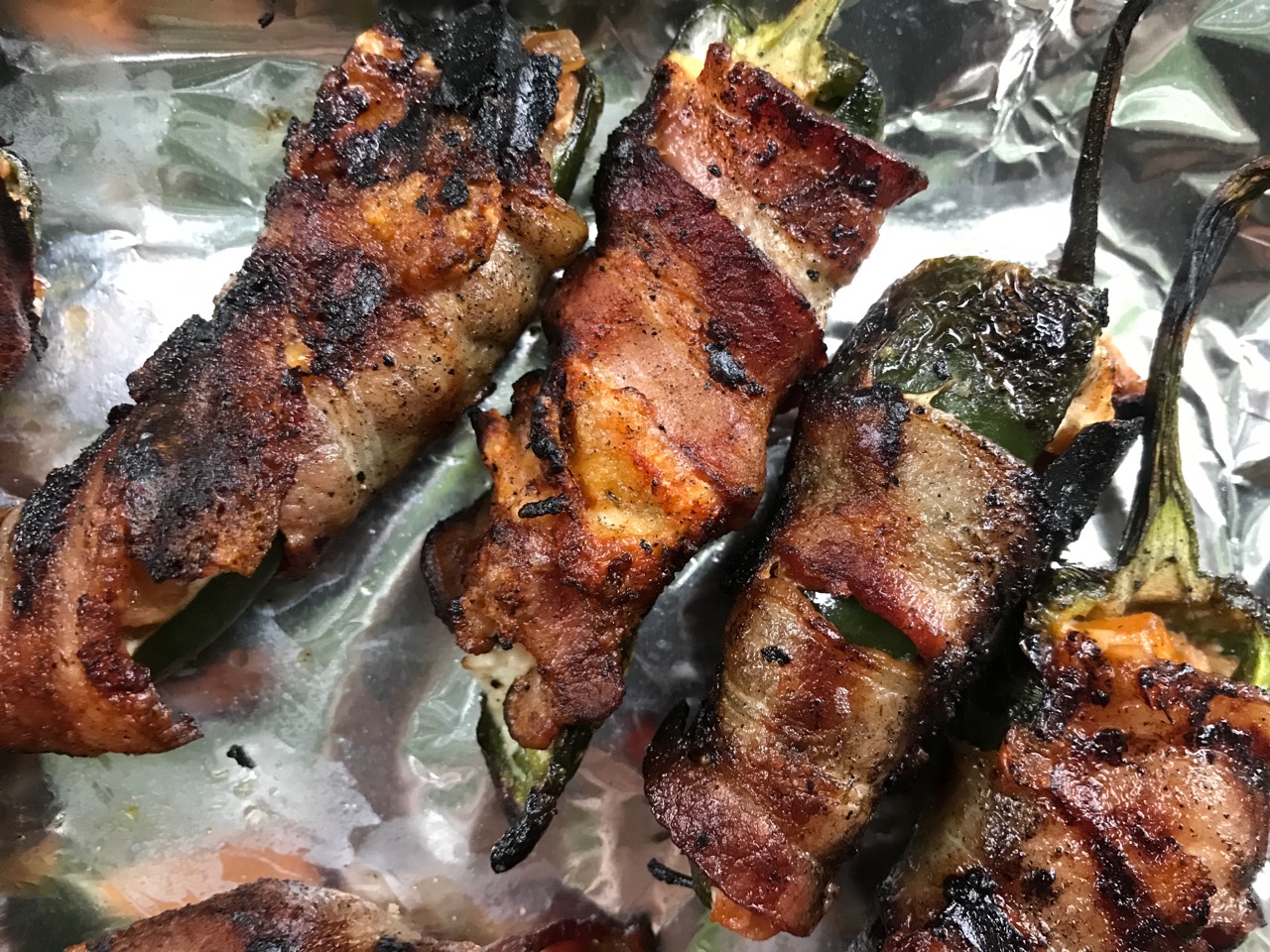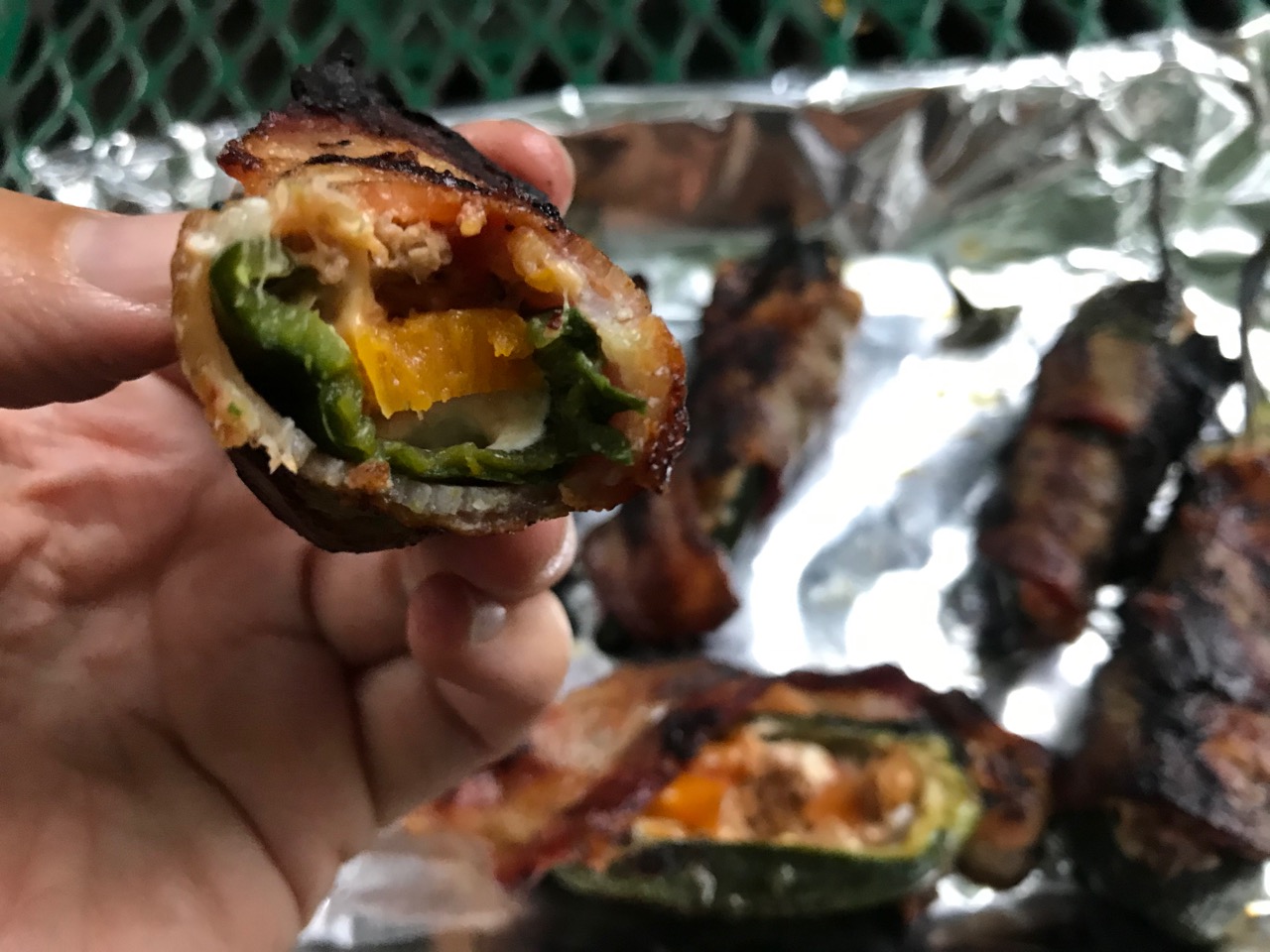 Ingredients (makes 8 but you could multiply this easy):
4 nice looking poblano peppers
cream cheese (8 tbsp?)
slices of colby (or whatever you want)
a few tablespoons of turkey chili (drained, you don't want a lot of liquid, so use a slotted spoon with your leftovers) (¼ cup?)
8 slices of bacon
Cut the peppers in half and scoop out the seeds, etc.
Spoon in a tbsp or so of cream cheese (depends on how large your peppers are) and press down to the bottom.
Add a bit of turkey chili (or what you got in that fridge?). Top with a thin slice of coby that still fits inside the pepper.
Take a bacon slice and wrap it around the pepper, wrap it really well, tucking in the edges and covering the open stuffed pepper.
To a baking sheet (if using the oven) or on the grill, heat up to 350-400 and cook til the bacon is done. If grilling, I found that dropping them on a hot grill with the open side down first for 5 minutes or so cooks the bacon and then you can flip them over, and they stabilize without losing their shape and squishing cream cheese all over the place.
So good.
New goal, don't get squishy cream cheese all over the place!