Winter got you down?
Make a whole chicken (your whole house will be warm), simmer the carcass for broth (your house will smell great), make bacon (yesss), make eggs in the bacon grease (of course), and then pour some chicken broth over your b&e (not too much).
Comfort food at its best.
Resolutions be damned. Embrace the January chill..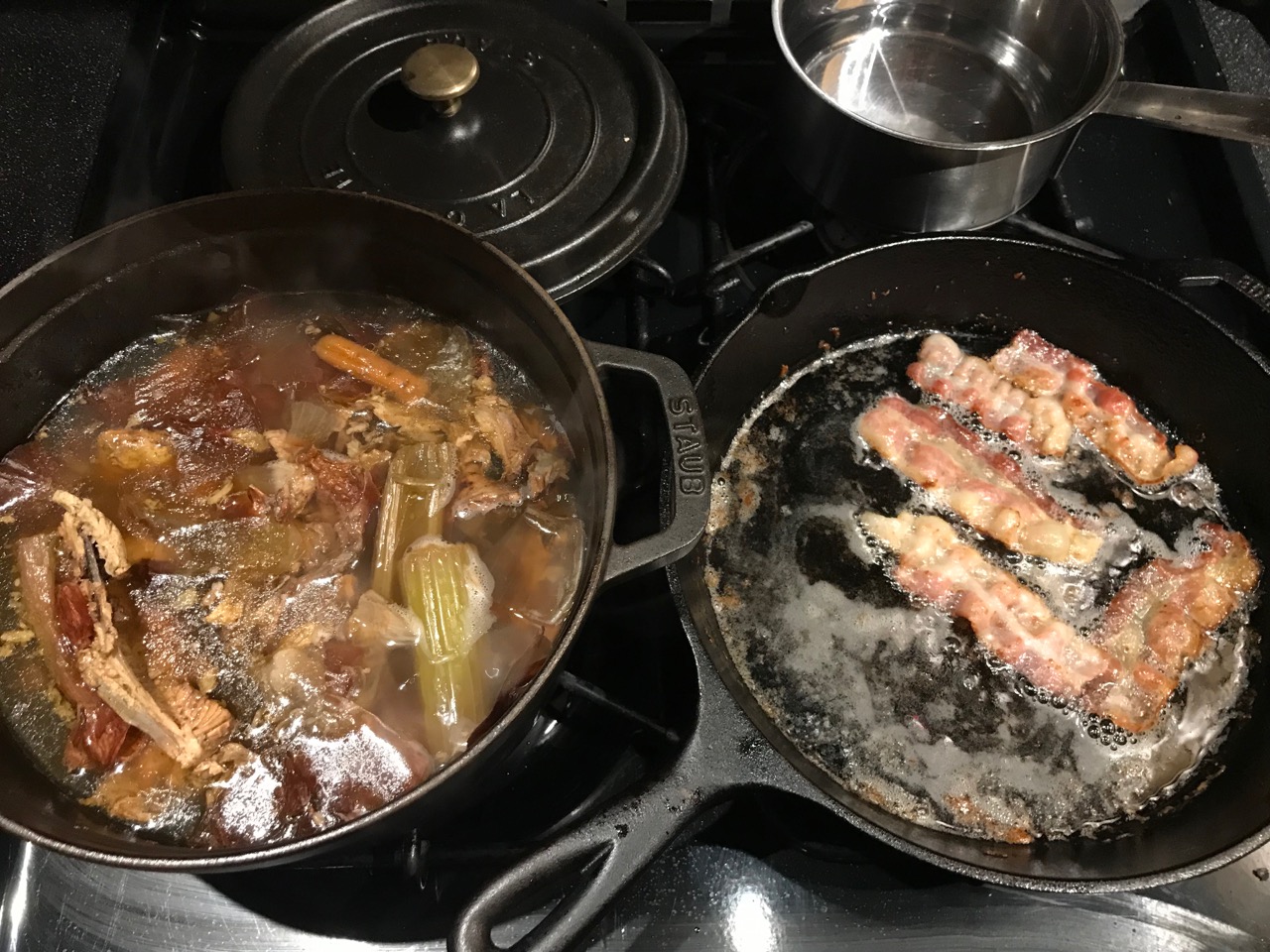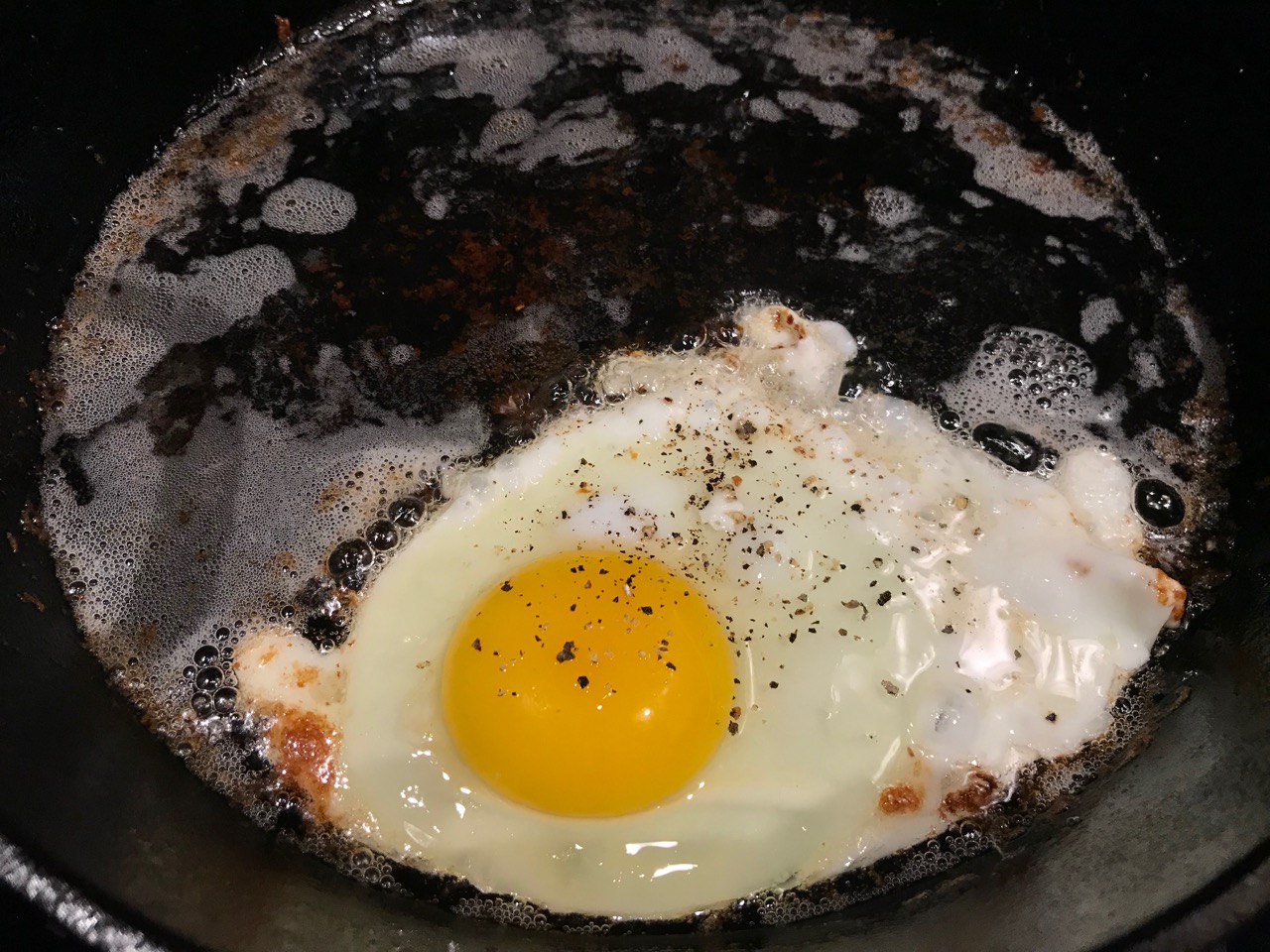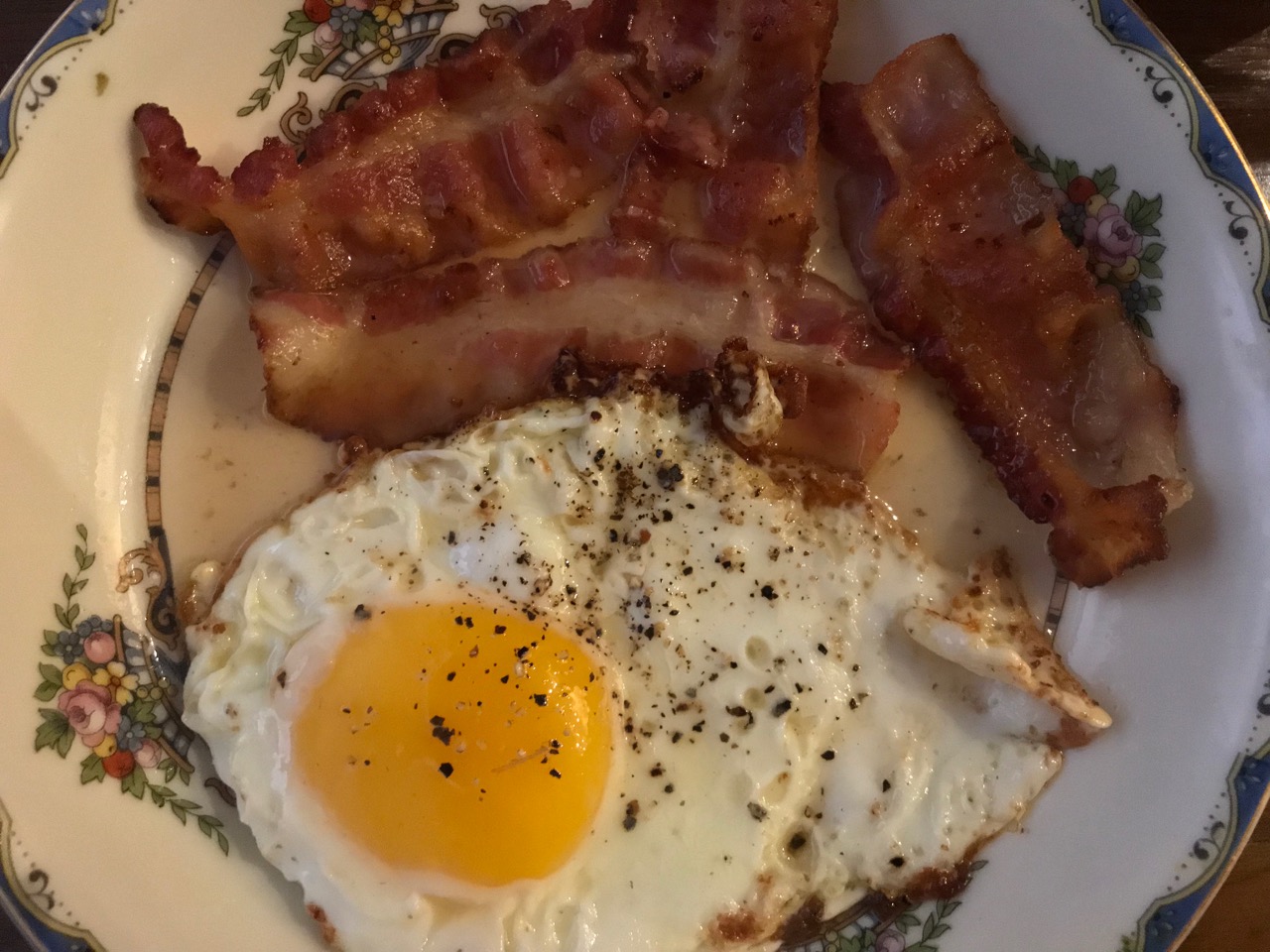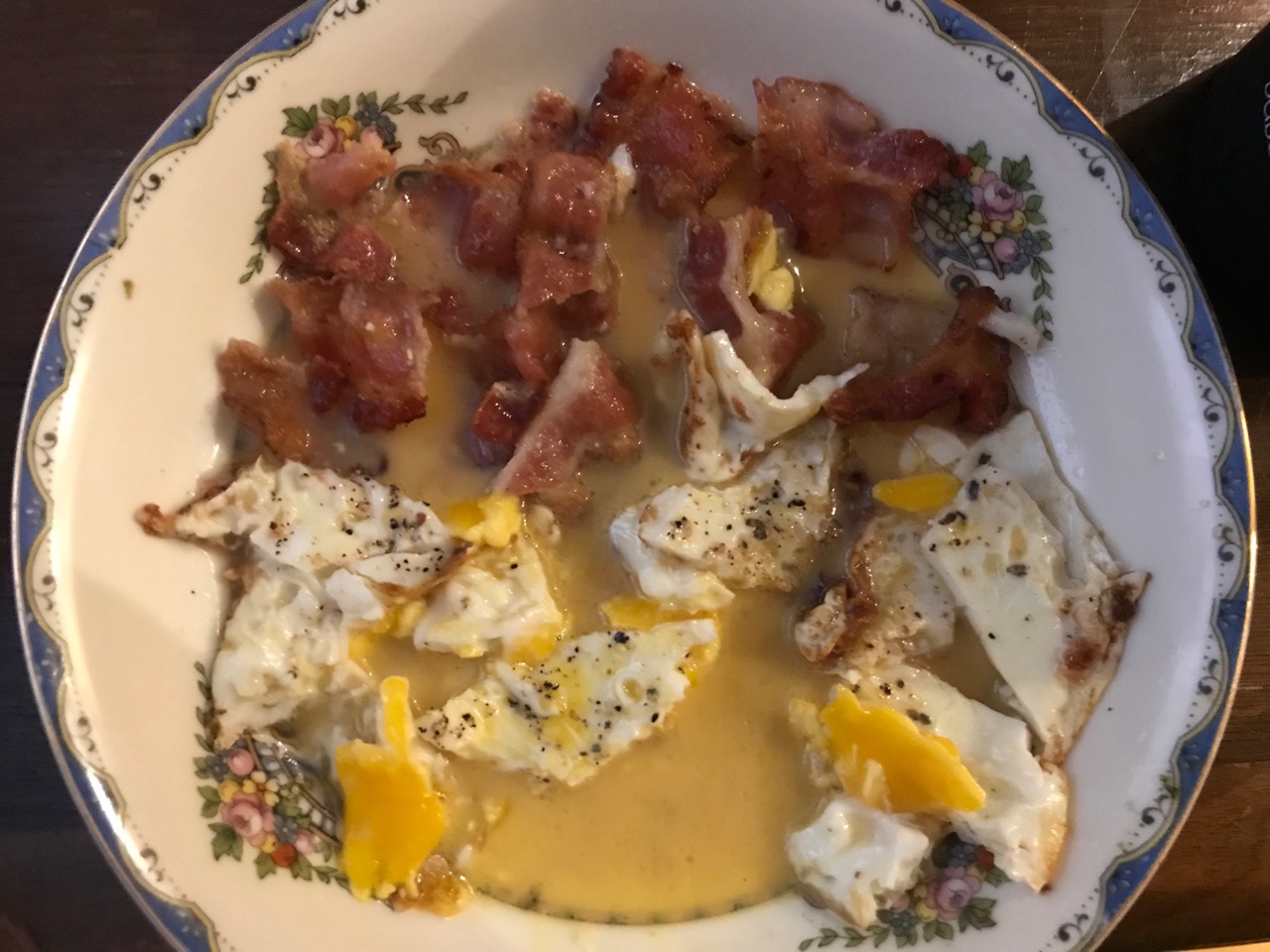 Ingredients:
chicken broth (homemade!)
bacon & bacon grease
egg(s)
This is so multipliable.
Just cook down your chicken carcass and add in some dead veggie scraps (that you have in your freezer, of course). After an hour or so, drain (pick through the carcass), and you have broth!
Make bacon but retain the grease. Fry up an egg or two in the grease! (add pepper but no salt).
Add bacon and eggs to a bowl and then ladle in some chicken broth. I did about a quarter of a cup, but you can add more..
The egg yolk mixed with the chicken broth gives it a great depth.
A little more pepper. And there you have it.