I just wanted to eat them. Cuties.
So, my fishmonger told me to cook them low and slow. 
Enter the remaining tomatoes in the freezer from last year's harvest, and you can make a tomato sauce at the same time as you are braising the little babies..
Cuties.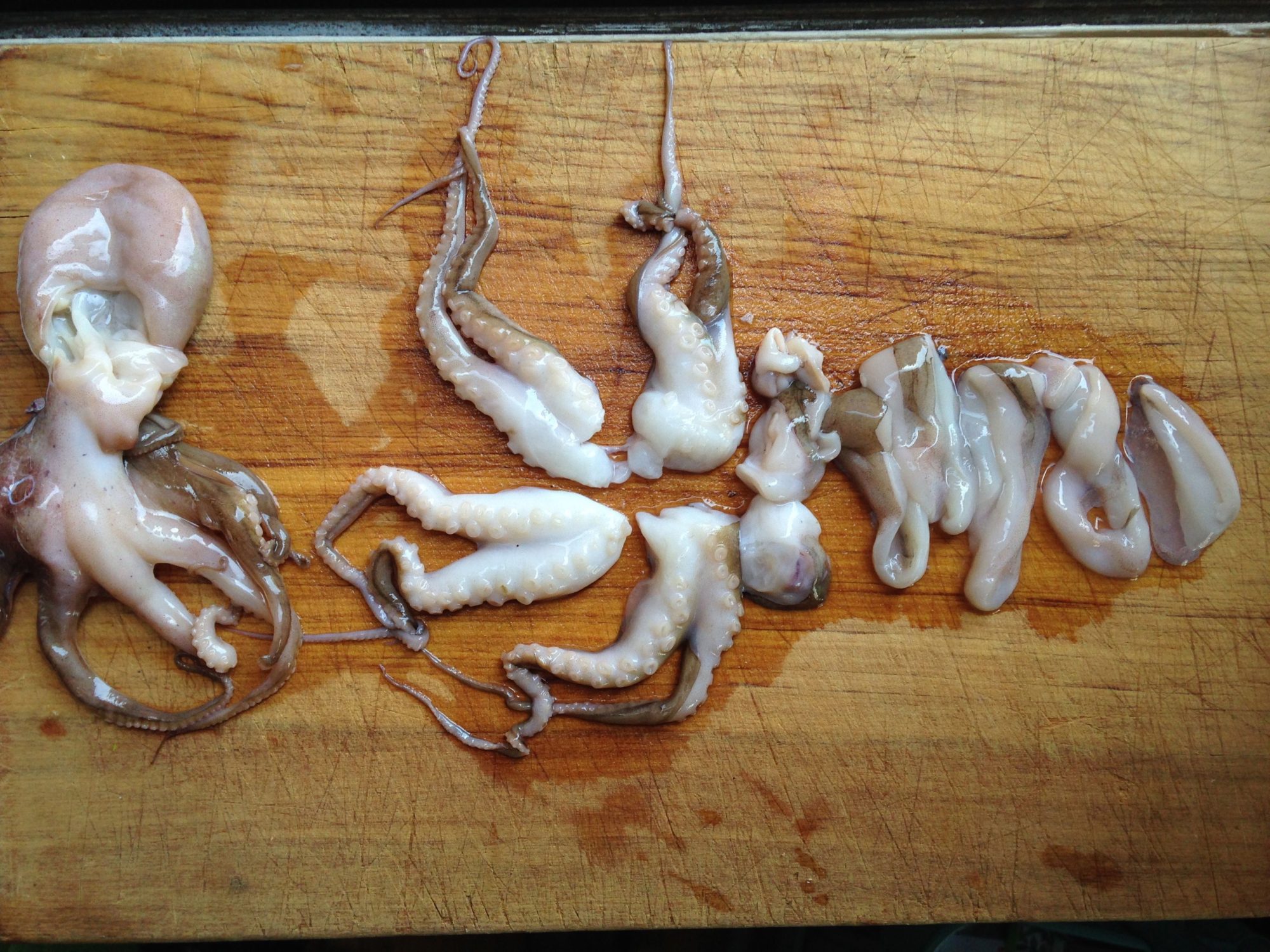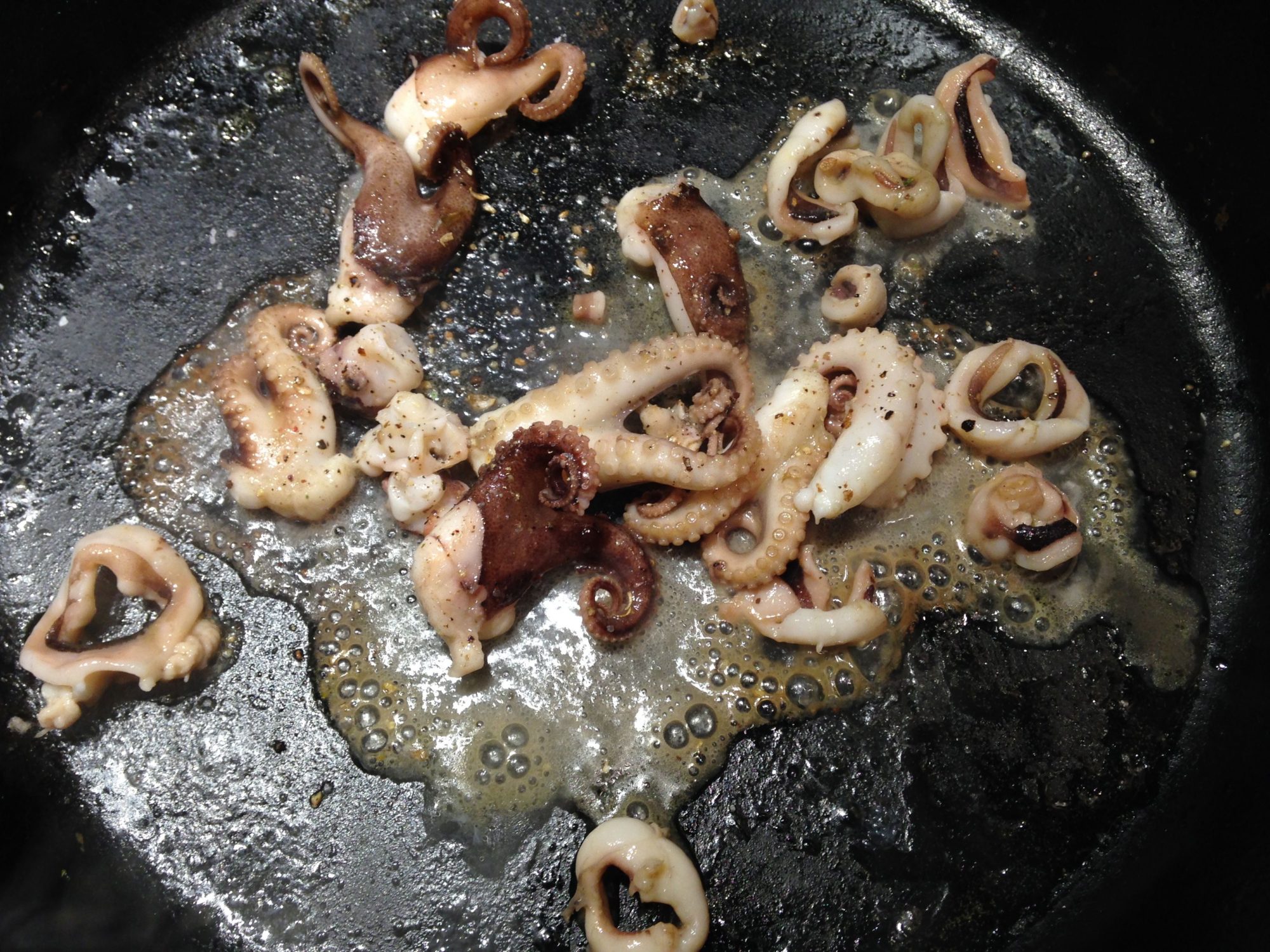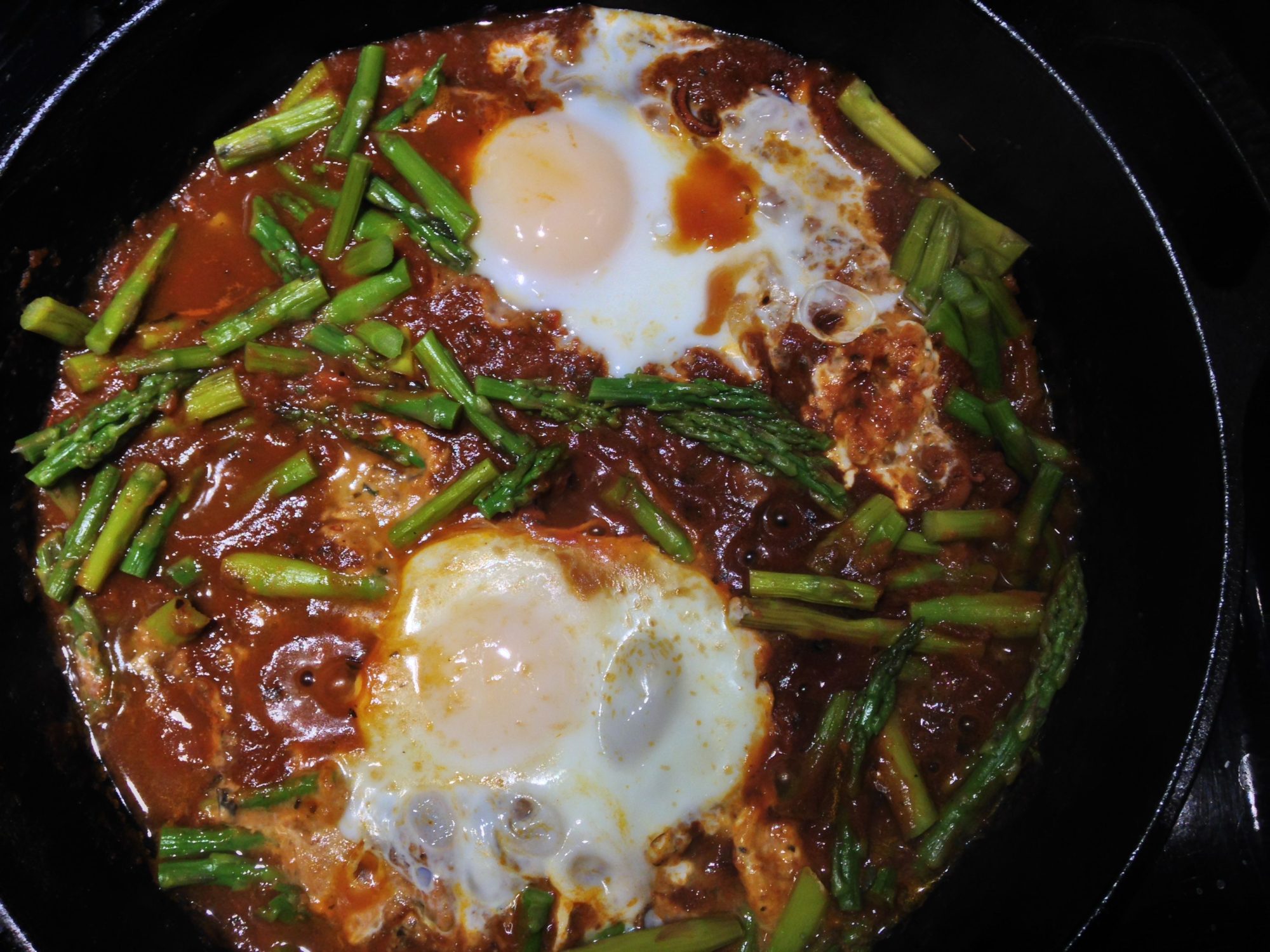 Ingredients:
2 baby octopus, cleaned and sliced
splash of oil
2 cups of tomato sauce
1 cup of water
cooked asparagus, chopped
2 eggs
Clean up the octopus if it isn't already prepped for you. I cut the tentacles into 4 pieces and the head into round slices. In a medium hot pan, heat the oil, and then add the octopus to cook it up really fast, just a few minutes for a good sear.
Now, you can make a simple tomato sauce right in this pan, or you can add in 2 cups of pre-made tomato sauce with 1 cup of water. Cover and let it simmer for about an hour. Add more liquid if you need to, but you should cook it on low, low, low. Then stir in the asparagus and season.
Make two pockets with a spook in the sauce and crack the eggs into the holes. Cover and cook on low for 5 minutes. The yolks should be set, the whites might need a little tomato sauce baste if they look a little underdone, but don't cook them in the sauce more than 8 minutes.
Cuties.
It's a good two person snack, or a nice big meal for one.