These are salad bar leftovers! 
Don't ask me why I have them..
Plus, chicken. 
Pounding chicken into a thin sheet is so fun.
You should just try it.
You can stuff this with anything. Anything at all.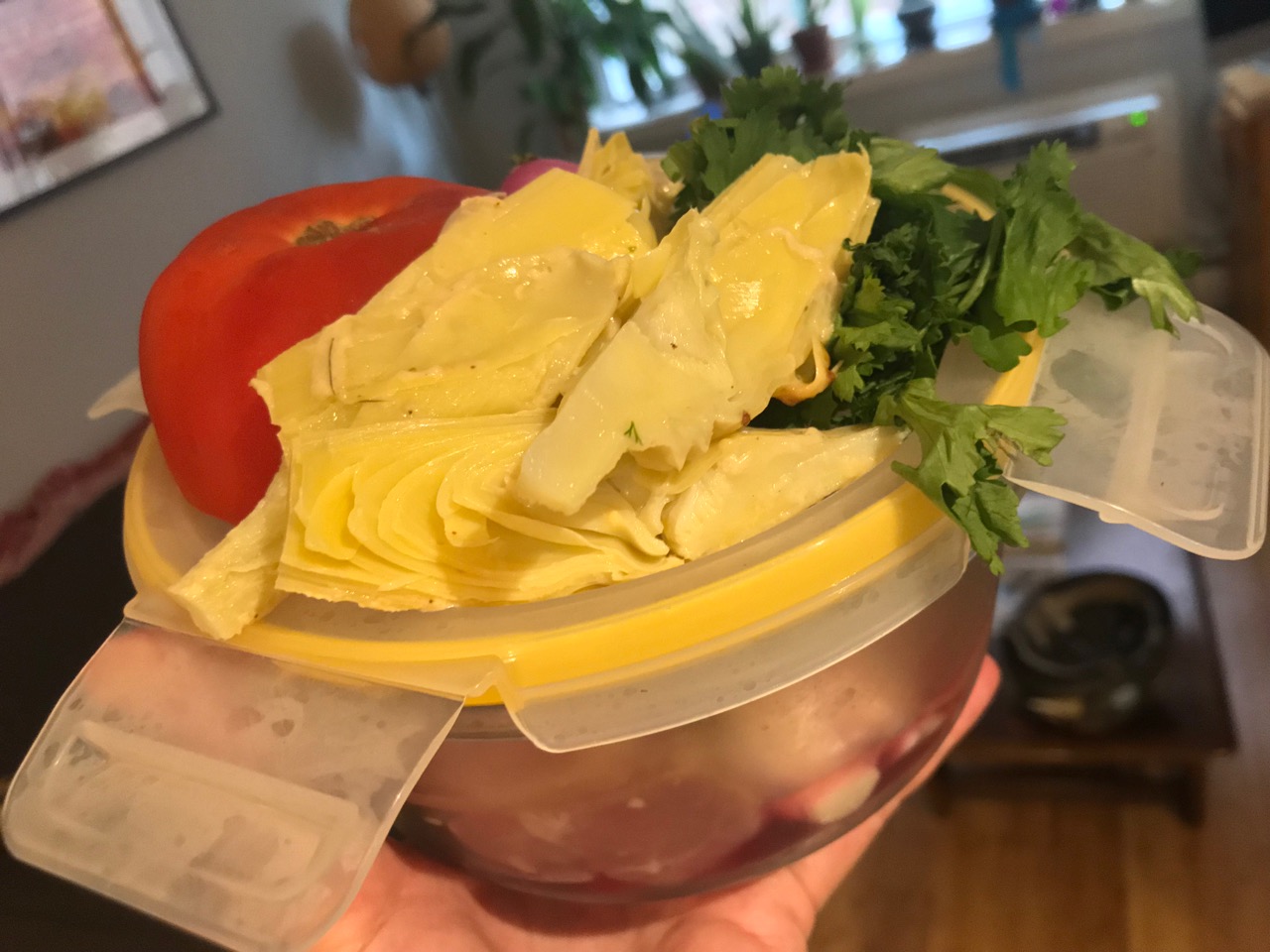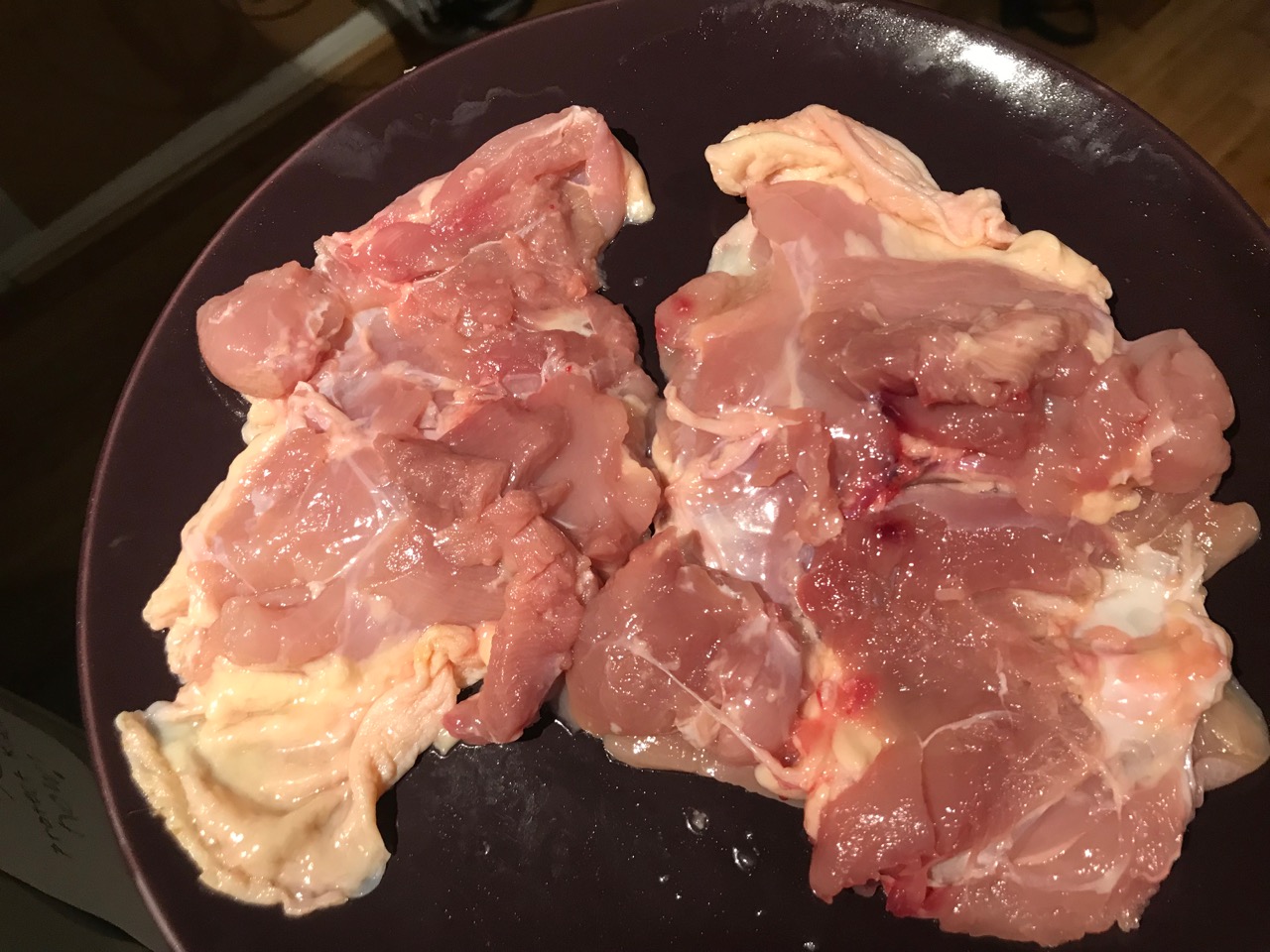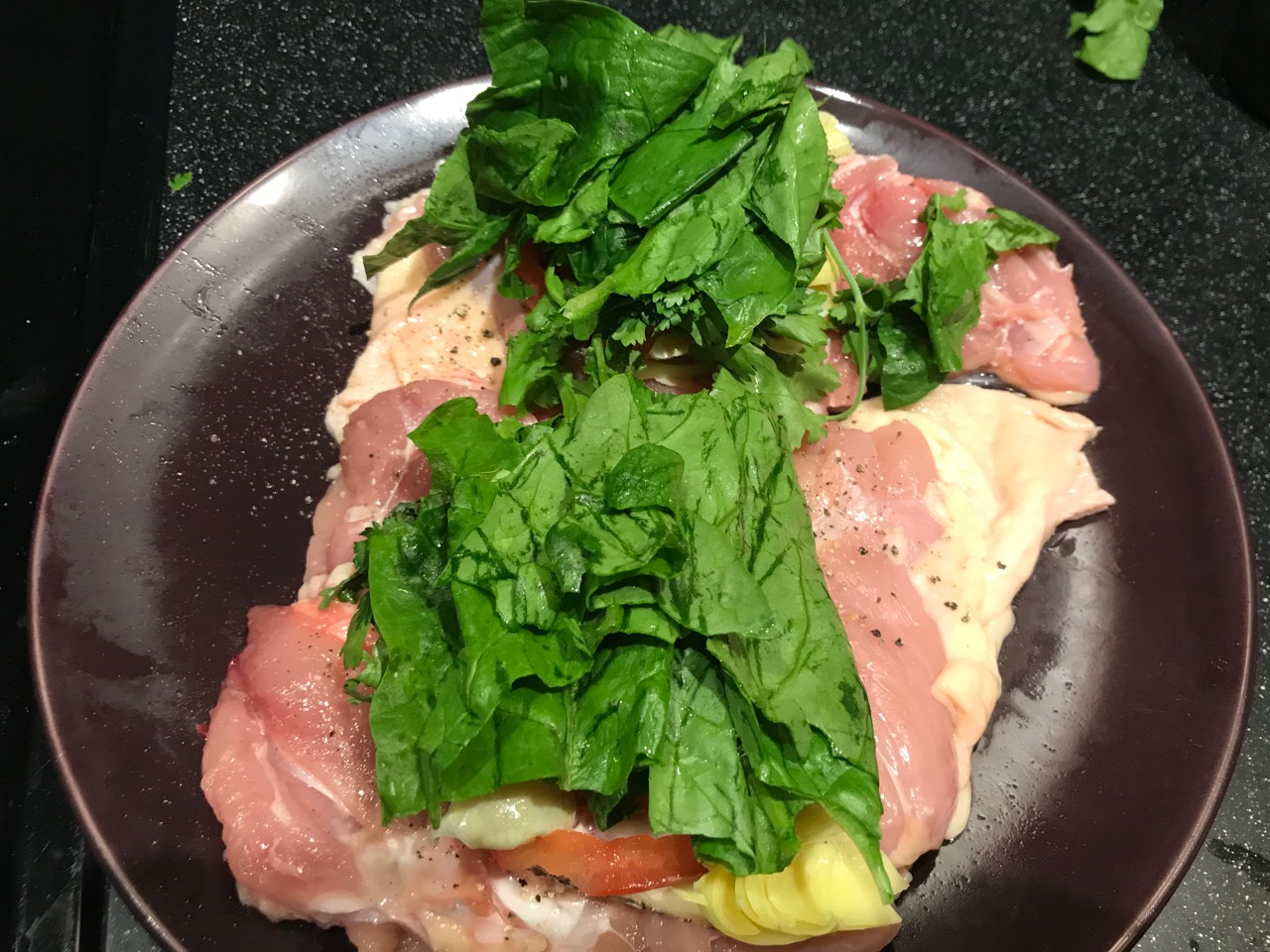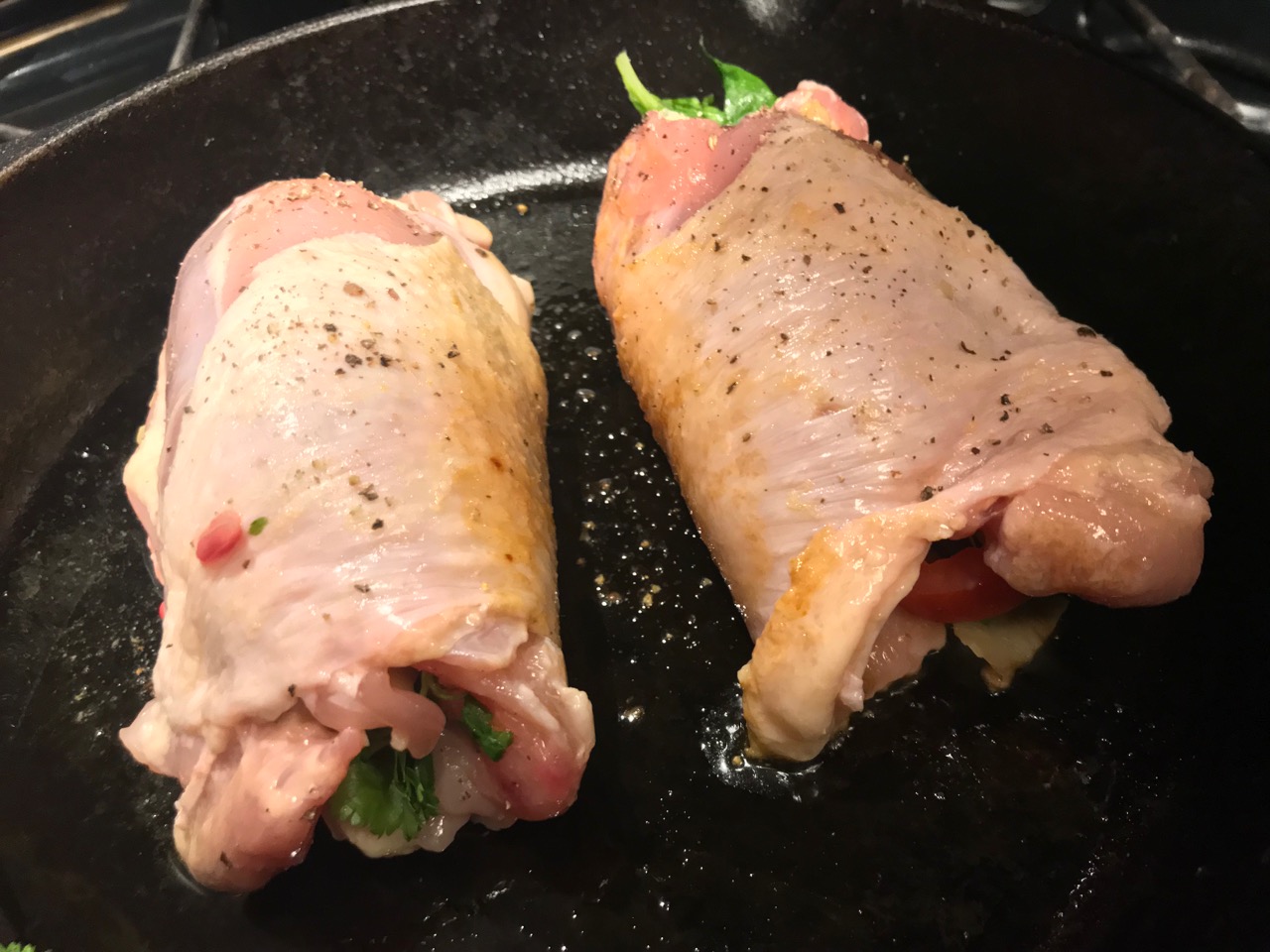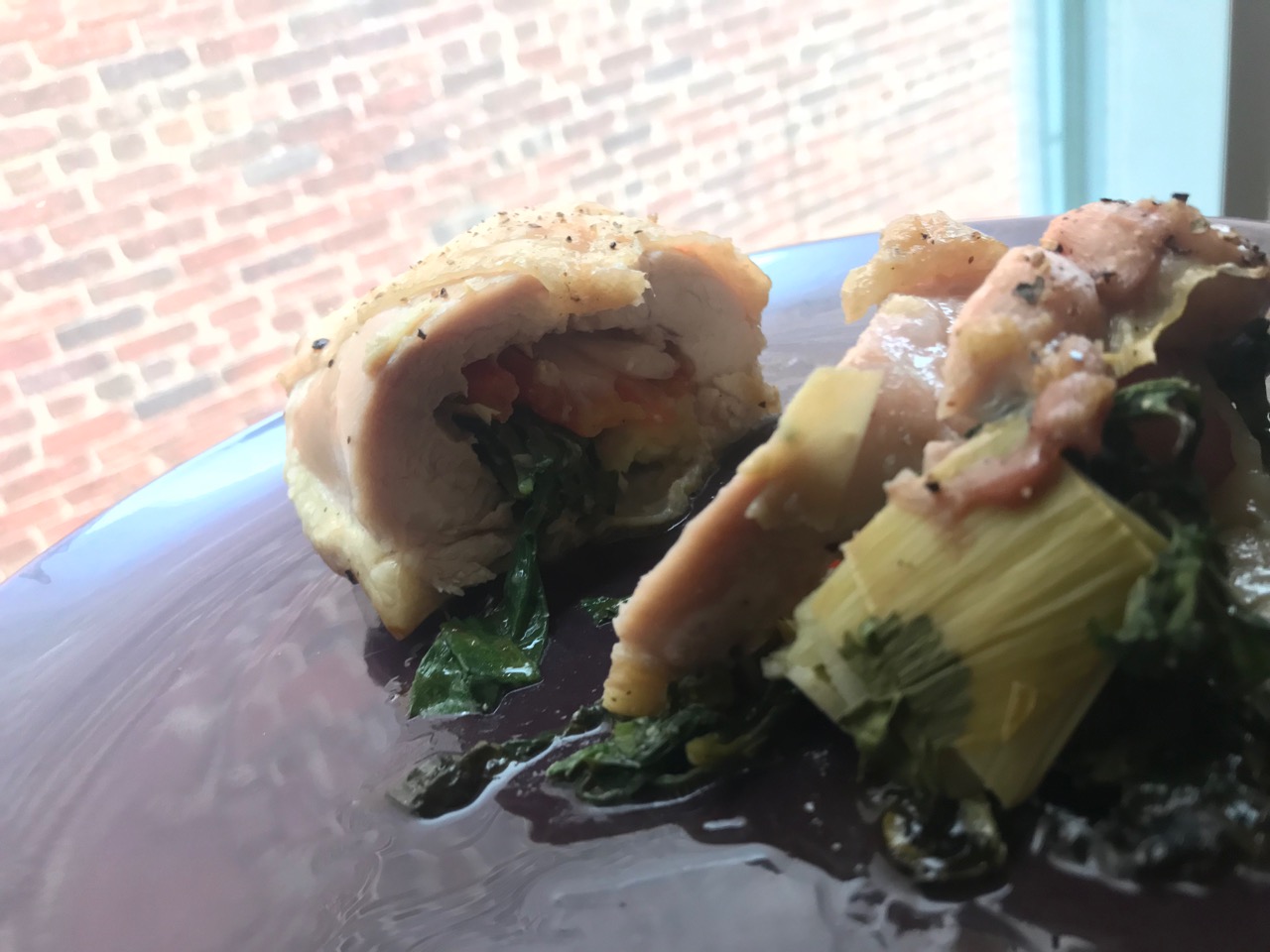 Makes 2.
Ingredients:
splash of oil
2 chicken thighs
a handful of spinach
some cilantro
a half dozen quartered artichoke hearts
two slices of tomato
sliced shallot
Debone the chicken thighs if they have bones. Put them in a plastic bag or cover with plastic wrap, and use a mallet to pound out the chicken so they become thinner and can be stuffed. Salt and pepper both sides. Then lay out your stuffings, a little bit of each on both chicken pieces. Roll each one up and put into a pan with a bit of hot oil.
Cover and cook on medium heat for 25-30 minutes, turning down the heat half way through to medium low.
Just cook it until it is done. Let it rest for a few minutes. Salt it again.
And then slice it to enjoy your hard work!
You can stuff this with anything you have left. You could bake it. You can do whatever you want, really.